No matter where you are in your employment journey, the early childhood sector is full of opportunities. All it takes is passion and ambition to level up your career in this thriving sector.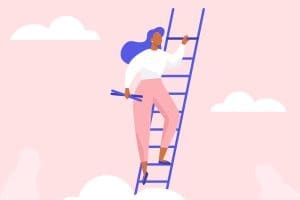 Working in a high-growth sector
There has never been a better time to maximise your job prospects in early childhood education and care. Whether you're wondering what to do next, thinking about returning to study or looking to advance your career, working in early childhood is a smart career choice.
We can all agree that giving children the best start in life is one way to benefit society as a whole. This commitment to education is reflected in current funding initiatives designed to bolster the childcare sector, including proposed changes to the federal government's childcare subsidy.
From July 2023 the subsidy is set to rise by at least 5%, and proposed changes to income thresholds will mean that more children will be eligible to receive subsidised care. We can expect to see this reflected in the number of enrolments in early learning services across Australia.
In Victoria, the state government's plan for education reform is set to funnel a record $202.1 million into the early childhood sector over the coming decade. During this time wages, job opportunities and demand for skilled workers is set to grow exponentially.
Take advantage of job demand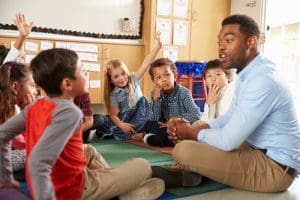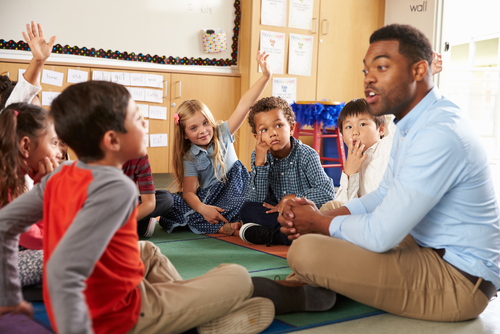 With all this activity going on, now is the time to take advantage of employment opportunities in the sector. According to a recent survey compiled by SEEK, childcare is one of the top 20 most in-demand jobs in Australia. Further data shows that in the past few years wages for early childhood workers have ramped up by around 15%, a welcome increase for workers delivering such an essential and rewarding service.
With good wages, flexible hours and skyrocketing job demand, there are more opportunities than ever to create a career that works for you.
Roles to suit every ambition
The great thing about early childhood is that with the variety of roles available, there's a lot of choice in where you want your career to take you.
You might start by enjoying the flexibility of working as a casual educator.
Once you've gained experience and figured out a few things you might seek a permanent position.
Those looking for exciting challenges could work toward running the room as Lead Educator or Room Leader.
If your ambition goes even further, work your way up to Assistant Director or Centre Director, putting your organisational skills and passion for team building to work in a senior role.
Maybe leadership suits you and it's time to reach even higher, aiming for a role in community sector management.
Perhaps you didn't get into university the first time around, or maybe you discover a passion for teaching along the way. We provide a pathway from vocational training to a Bachelor degree with Swinburne Online.
Your pathway to success
Depending on where you want early childhood education and care to take you, our courses provide entry into the sector and the chance to progress your career.
This is the first port of call for anyone looking to work in early childhood education. The course has a duration of 12 months to complete and can be taken as an online course or via workplace delivery. With this under your belt you'll gain entry to the sector and all the building blocks you need for a rewarding career.
If you're looking for new challenges, gaining a Diploma is the next step. In this course you'll develop the ability to lead others and reflect upon your professional practice. Once you're qualified, you might consider becoming a Room Leader.
For those with their sights set on leadership, this course encourages future leaders. After graduation you might work as a Centre Director or climb the ladder through community organisations to secure a management role.
Pathway from VET to a Bachelor Degree
Going to university isn't for everyone, but that shouldn't stop you from fulfilling your goals. If your dream is teaching kindergarten or primary school aged children, there is more than one pathway to a meaningful career. The Diploma of Early Childhood Education and Care is a bridge to studying a Bachelor of Education in either Primary or Early Childhood Teaching with Swinburne Online.
Connecting you with job opportunities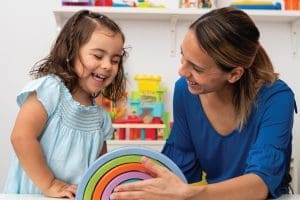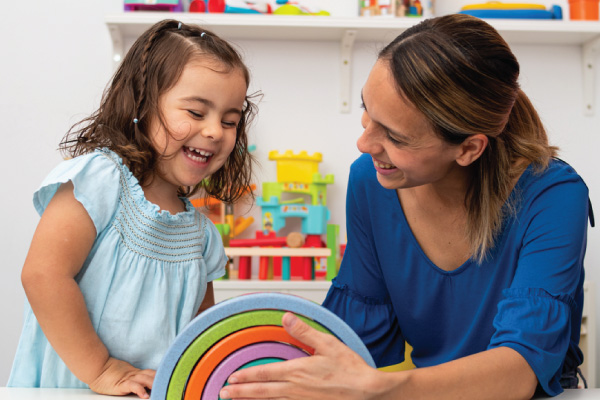 Many learners choose Vocational Education and Training (VET) because it's specifically designed with employment in mind. According to recent surveys, 86% of Selmar learners gained employment after training with us. This shows that our courses in early childhood education and care are relevant and useful, connecting graduates to real jobs.
When it's time to find employment, we can link you up with notice boards and job postings, as well as facilitate contact between you and prospective employers.
Passionate about education
As passionate trainers in the early childhood sector, we'll do everything we can to support learners in achieving their goals. From your first class to your dream job, Selmar is with you every step of the way. That's why 87.1% of learners trust independent skills providers just like us.
If you're ready to climb the ladder in early childhood education and care, check out our courses today.