Learner success is about making sure you

feel supported at every learning stage. From the moment you 

enrol

 to the time you graduate and join the workforce, and sometimes beyond, we aim to co-create a transformational learning experience.

 
Our team is made up of passionate trainers with skills gained from experience in the sector to share with you. The Selmar support team is focused on providing training that suits your individual needs, helping you to reach your full potential and achieve your career goals. Get to know more about our trainers and support team, including their qualifications, experience and personal career journeys.
"Our approach to learning enables us to treat each learner as an individual, with different needs and circumstances. Our aim is for every learner to find learning methods that work for them, and gain the knowledge and skills to impact the workplaces they go into, and by extension, the world around them."

 
Support from start to finish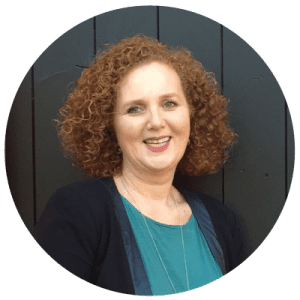 Kylie Jackson
Placement Coordinator
Kylie is passionate about the importance practical work placement plays for students and takes great pride in making it a valuable and positive experience. She really gets to know the students she is finding work placement for, so that she can provide them with the best hands-on learning opportunities that suit each individual. >>Read more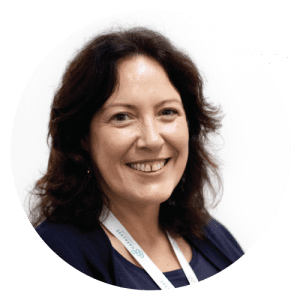 Stacey Earles
Language Literacy and Numeracy Support
Stacey brings many years of experience supporting individuals with their reading and writing skills to the role of a Language, Literacy and Numeracy (LLN) Coordinator. She loves interacting with learners and empowering them to discover their own abilities and seeing their confidence develop.
>>Read more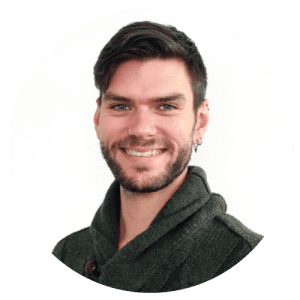 Robert Gould
Learner Success Manager
Being a good listener combined with a passion for problem-solving has led Robert to the role as Learner Success Advisor at Selmar. They love being able to support learners with practical issues as well as personal challenges.
"I've always loved supporting people so being able to utilise this in my career is fantastic! As a vocal feminist and active advocate of LGBTQ* rights and cultural sensitivity, working with people from different backgrounds and demographics is deeply satisfying to me."
Originally from beautiful Bath in the UK, Robert knew they wanted to work in welfare provision when they spent a year as Vice-President Welfare of their Students' Union, where they helped students with issues as diverse as housing, equality and mental health. After studying a Masters in Gender & Media, they realised they wanted to apply this in an educational context.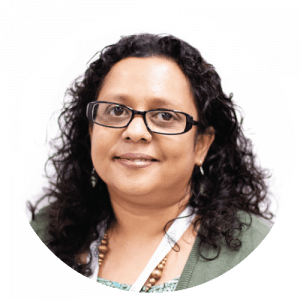 Carol Alexander
Learner Success Advisor
In her role as a Learner Success Advisor, Carol ensures each learner has a smooth and successful learning journey by empowering them with relevant information and tools. She takes great pride in guiding learners and supporting them to achieve their study goals.
"I want to empower other people's lives through education, training and providing support to learners, especially learners from disadvantaged backgrounds. I believe everyone has a right to education and should have access to it."
With a BA in Professional Communication and experience working in various sectors including administration, education, hospitality, management and customer service, Carol thrives on the challenges and responsibilities that come from new experiences and acquiring new knowledge and skills.
Educators and learners are partners and collaborators with a shared goal: to impact the world around us through care and compassion
We all know that one teacher figure who trusts you to succeed can make a big difference. At Selmar, we want to help you find those supportive connections that will continue throughout your studies with us and will create a foundation for your future professional relationships. 
Our early childhood education trainers

Lisa Galley
A workplace trainer in Melbourne's eastern suburbs, Lisa Galley calls her role with Selmar her dream job.
With over 7 years of child care experience, Lisa loves that her position as a trainer with Selmar enables her to provide such a great variety of services to the diverse range of students in our courses.
"We have good, constant support for our students. We are able to be contacted via email, messages and calls, and have a monthly contact meeting to check their progress."
With several years as a trainer, Lisa is very happy doing what she is doing and is looking forward to being involved in ensuring her training is tailored to the needs of her learners.
Anna Connor
With three Selmar courses under her belt, Anna knows all about studying from the perspective of both the trainer and the student.
Anna has been a Selmar trainer for seven years, supporting students to get qualified in courses right through from the Certificate III in Early Childhood Education and Care to the Advanced Diploma in Community Sector Management.
Anna is also a trainer support coordinator. In this role leverages her many years experience to help trainers to be the best trainer they can.
"I love Selmar because they have such a passionate, inviting and motivating team which allows me to perform to the best of my ability with their support and guidance".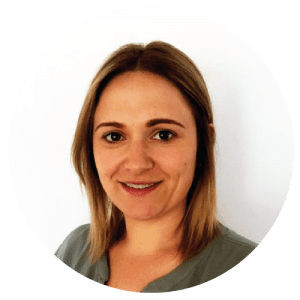 Lauren Purdie
Lauren holds a Diploma of Children's Services, a Diploma of Leadership and Management and has been working in the early education and care sector for more than 12 years.
She believes that passion, patience, compassion, flexibility and organisation are some of the key factors that enable her to be a great trainer. These qualities combined with a high-level of understanding of the sector is what enables her to improve the skills of her learners on a daily basis.
Lauren's greatest passion in her work is empowering learners to be passionate about and strive for children's rights and education.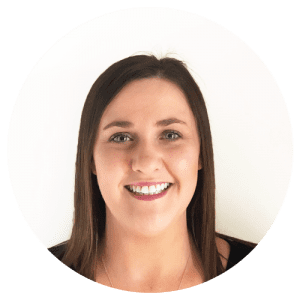 Jessica Quirk
Jess has been working in the education sector since 2012 starting as an assistant educator before moving into management. She has also studied the Certificate III and Diploma in Early Childhood Education and Care.
Her wealth of sector experience, passion and depth of knowledge enables her to be a empathetic trainer who ensures she helps her learners become the best educators they can be.
"I have a very big passion to share my skills and knowledge to support and guide our future educators. I want to support learners to succeed".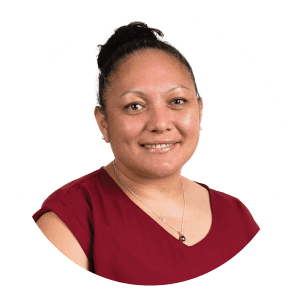 Enis George
With over 10 years' of experience in the early childhood sector, Enis George has always had a passion for working with children. When her family migrated to Australia from New Zealand, she made the switch from finance and tourism into early childhood. She has gained her Certificate III in Children's Services, Diploma of Children's Services, Diploma of Early Childhood Education and Care, Diploma of School Age Education and Care and Advanced Diploma of Community Sector Management.
Enis is currently a workplace and distance trainer with Selmar, and she loves to know that she is making a difference in people's lives and aims to continue to help, guide and support each of her learners to achieve their study goals.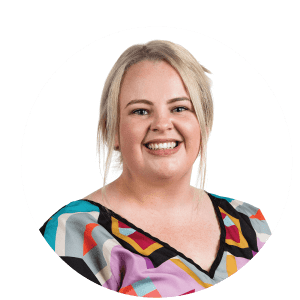 Nikita Perry
Nikita is one of Selmar's talented trainer and assessors. She finds her work very rewarding and loves to support her students through their learning journey.
With four years' experience working in child care and a further four as a trainer, Nikita is passionate about promoting quality education and care for children and helping shape educators to be the best they can be.
Her belief is that Selmar's commitment to fostering positive student relationships is what sets Selmar apart and gives students the best opportunity to flourish the child care industry.
Nikita herself aims to continue learning and increasing her knowledge and skills so that she can provide her students with the best training possible to assist them to flourish as educators.
Our aged and disability care trainers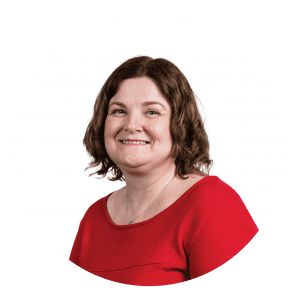 Sally Forbes
Sally Forbes initially came to seek a career in aged care while looking for a career that could enable her to work around her role as a new mum.
It was the beginning of 12 years spent working in aged care settings, with experience caring for a range of individuals with varying needs.
"I spent most of my time working in a 'locked down' dementia-specific ward. Dementia clients are my favourite to work with — no shift is ever the same!"
Around three and a half years ago, Sally decided to share her knowledge of the aged care industry with others and began working in training and assessment.
"I want to have an impact on aged care workers of the future"
Genuine passion is something you feel from Sally right away, and it's that passion that Sally sees as Selmar's point of difference from other training organisations. This passion also makes Sally's influence on Selmar learners so powerful. She really prides herself on enabling others to become the best aged carers they can be. After all, as Sally puts it:
"They could be looking after me one day!".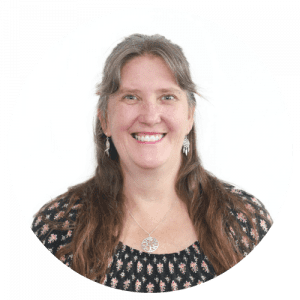 Michelle Gleeson
Michelle Gleeson has had a passion for caring for the elderly for most of her life, but it wasn't until she entered her 40s that she found the confidence to explore a career in aged care.
"From the minute I started the course, I just thought to myself – this is what I should have been doing!"
With years of working and training in aged care, Michelle is well-equipped to guide learners through their studies and practical placement, matching the right learner with the right facility.
Michelle is extremely passionate about her role as a trainer and supporting future carers, believing that every generation has so much to offer one another.
"Aged care is the kind of job where you can give 100 per cent and get back 150 per cent."
For anyone considering a career in aged care, Michelle advises compassionate individuals to jump right in and have a go. All the trainers at Selmar have firsthand experience working in the sector. They are more than happy to share their knowledge, so if you have concerns or questions, just ask!
"I only wish I'd started my aged care career sooner!"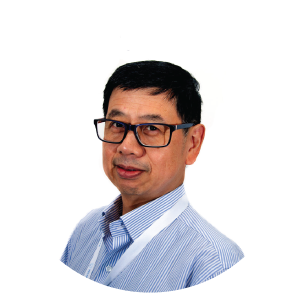 In a previous life, Daniel worked in management roles in hotels and catering, among others, but only found his true calling once he began working within the community sector.
Wanting to help to make a difference in the community, Daniel began looking into community services organisations. After completing his Certificate IV in Disability, he began his first disability support trainer role in 2010.
As a trainer with Selmar, Daniel now shares his expertise and passion with those who are also keen to embark on a meaningful career path.
Daniel always strives to give learners an in-depth training experience that sparks their own passion and shows them what truly rewarding work they are undertaking on their career journey.
So what does it take to be an effective trainer accordingly to Daniel?
"Continuous knowledge improvement and skills development are vital. Patience, caring and compassion are required to succeed too".