Studying is rewarding and can be really fun, but it can also be challenging. This is especially true if literacy and numeracy are areas that you find tough at times.
At Selmar, we recognise that every learner has unique needs, and we are dedicated to supporting all learners to achieve the best outcomes possible. To help, we offer learning support services. Our Learner Success Team gives learners the guidance needed to overcome any literacy and numeracy barriers they may face during their studies.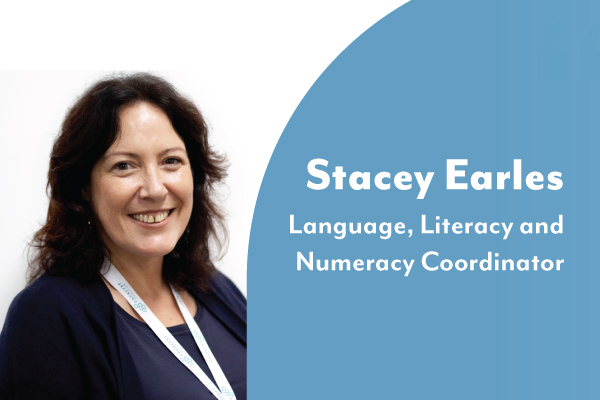 There are many reasons why learners could require added support for literacy and numeracy. Some may face a general sense of frustration and difficulty when it comes to these areas, while others may have diagnosed learning disabilities such as ADHD, dyslexia, or dyscalculia. Language barriers for those whom English is not their first language can also make it challenging to master some aspects of their studies initially.
Language, Literacy and Numeracy help at Selmar
Stacey Earles is the Language, Literacy and Numeracy Coordinator at Selmar. You may often see this referred to as LLN, and it's just one part of the broader Learner Success Team we have for learners.
Our broader Learner Success Team provides ongoing support to learners throughout their studies. This includes study tips, time management, strategies to enhance focus and wellbeing support to help learners stay on track and succeed in their coursework.
A huge part of Stacey's role in LLN is working to support learners who are still learning the ins and outs of the English language and may be adjusting from different cultures. Years of experience along with many spent travelling and teaching overseas give Stacey the know-how to support others effectively.
"Travelling and working overseas meant I have met people from so many cultures and I've experienced what it's like to be the person from a different culture. For example, I know what it's like to be in a Japanese restaurant in Brazil, trying to interpret across multiple languages! I have great respect for people who can come to a different country and actually study and live when it's not their first language".
Her lived experience has equipped Stacey with a few clever tools to share with learners. She will often encourage learners to tune into Australian television shows to support their language development.
"If someone is struggling with comprehending the language I say to watch Masterchef and the like to get used to the accents and the way Australians use English."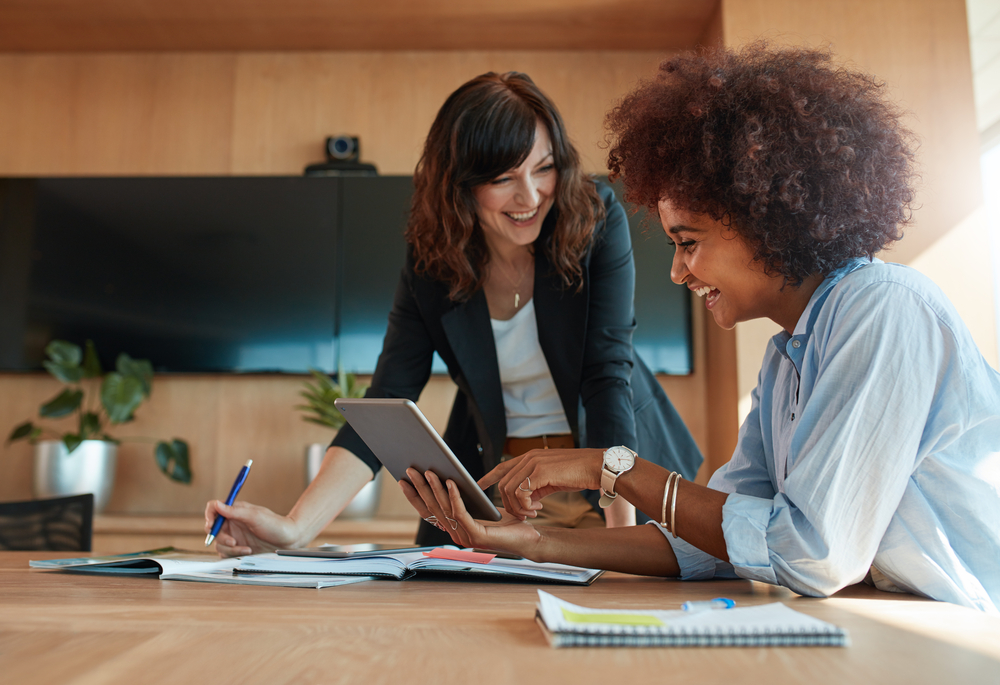 Practical, tailored support for every learner
The support learners can access from Stacey is practical and tailored to each individual. The process begins with a chat — it can be over the phone, via email, on a video call or in person. Again, this is to suit every learner's preference. From here, Stacey will gain insights into what areas a learner needs help with and come up with beneficial strategies.
"Sometimes I might show learners things like how to break down a question to make it easier to understand and respond to. Or I might explain it in a way that I believe will suit that person's learning style better. Reframing the content and offering real life examples is helpful, along with building the learner's confidence too."
While many learners reach out for support in language, literacy, numeracy and other areas at the beginning of their study journey, Stacey explains that learners are welcome to reach out throughout the entirety of their studies.
"I'm there as an additional support while learners are completing their course, not just at the beginning. But I do find that once learners get this stride on they don't need me so much as time goes on. Of course, I'm always there if they do!".
A little help goes a long way
The support offered by the Learner Success Team at Selmar can make all the difference when it comes to achieving your study goals. But it can also have a run-on effect long-term too. The strategies you gain can be used going forward.
"I also remind learners that the strategies they learn in our sessions could also be useful for other individuals in your care later on who may have difficulties with their own learning. Not to mention you'll have that empathy and understanding to help too."

Extra support for learning is always a good thing
For Stacey, the work she does as LLN Coordinator is incredibly rewarding. She loves to see learners progress and find success and confidence.
To anyone considering undertaking a course but feeling worried about their study abilities, Stacey says to remember that asking for a bit of extra support with your training is a positive thing!
"Be open to receiving everything that's on offer from Selmar and think of it as an additional layer of support. You've got your trainers as your number one go-to person and then I'm your backup person. Having extra help is only ever a good thing!"
At Selmar, we are committed to providing learners with the support they need to succeed, and our dedicated learning support services are just one of the many ways we help our learners achieve their goals.
Reach out to our team to learn more about our courses and learner support.