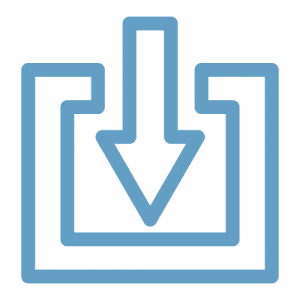 To View the Selmar Student Orientation Handbook, please click below:
The Selmar Student Orientation Handbook has all you need to know about being a student at Selmar. The handbook is complete with useful information and contact details for student support services and administration, the facilities available to you as a student and various Selmar policies.
Actualising a rewarding future
Student Services
Selmar Institute of Education is committed to supporting our students by providing a range of services during their time with us.
Some of the services available to our students include
Orientation
Language, literacy and numeracy support
Common area for students to socialise
Private study areas
Excursions
Career advice
Computing lab services
Wireless internet connection
Alumni club
Newsletter
Photocopying facilities
Resources
Student application forms
Student information
To help you in assessing if Selmar Institute of Education is the best RTO for you we have published the following reports with data and our fees to provide transparency on Selmar's performance. This will support students to make an informed decision in choosing Selmar Institute of Education as a quality provider of training and education.
If you have any questions regarding this, do not hesitate to contact Nicola Townsend via nicola.townsend@selmar.edu.au
Audit Reports
Publication of the recent ASQA Registration Audit Report
Click here for the most recent Registration Audit report
Australian Skills Quality Authority Certificate of Registration
Click here to see Selmar's Certificate of Registration with ASQA
Quality Indicators
Learner Engagement and Employer Satisfaction Surveys. These indicators are based on a survey of 455 students and 49 employers.
Selmar has a 80% completion rate for learners within our Aged Care, Early Childhood and Business qualifications. Feedback received indicates that training provided meets the needs of industry and produces well prepared job ready graduates.
The students and employers surveyed for these indicators were selected by Selmar Institute of Education in accordance with national guidelines.
Click here for the most recent Learner Engagement and Employer Satisfaction Survey Results
RTO Performance Indicators Report — Victorian Government
Enrolments and Completions
The data for Selmar's enrolments and completions come from the National Centre for Vocational Education and Research (NCVER) and can be viewed on the MySkills website via the following link:
http://www.myskills.gov.au/RegisteredTrainers/Details?rtocode=121531
Student Records
All students are able to access their records at any time during normal office hours. You will be required to positively identify yourself with your student ID card or other photo ID before any information is released. Students will be able to access their records within 5 working days of a request. You will need to sign for a written agreement if you wish another person to have access to your records. If you have any enquiries  regarding access to your records, please contact the Student Services Office.
Complaints & Appeals
If any student has a complaint or an appeal all Selmar staff will follow our Complaints Handling and Resolution Strategy.  This process is covered in our Orientation Handbook at the commencement of your course, if you would like to be informed of this process prior to commencement please contact our Student Services Office.