Getting qualified with Selmar opens up an exciting variety of child care career possibilities!
Whether you are looking to work full-time, part-time or from your own home, the early childhood education sector has something for you. Explore some of the options below or contact our course advisors on 1300 223 040 to find out more.
Selmar now offers a pathway to uni at Swinburne Online via credit exemption!
Graduates of Selmar's CHC50121 Diploma of Early Childhood Education and Care have a university pathway via credit recognition to study a Bachelor of Education in Early Childhood Teaching or Early Childhood and Primary Teaching with Swinburne Online, fast-tracking their degree and enhancing their career opportunities! Learn more
Early child care educator
This role is a broad term for an individual who is qualified in early childhood education, working with children from birth through to school age. Your position may be in a child care centre or similar, but this job title can apply in many professional child care settings. Through play-based learning you will guide children to learn about the world around them as well as basic literacy and numeracy. Recording children's progress is also a part of the role, to ensure the National Quality Standard is upheld. In this role in a child care centre, your hours can vary depending on the facility's opening hours and the shifts you are rostered for. This means the work can be flexible and fit in with your life. You may seek work in a full time, part time or casual capacity – all of this are common for early child care educators.
Why it's great
As an early childcare educator you will spend your time shaping the lives of young children in your care! Working with children during these vital developmental years is very rewarding, as you play a role in their lives as they discover the world around them. Through your role you'll relive some of your favourite childhood books and get creative with paint and craft activities. Children at this age can have interesting and often hilarious ideas, so you'll make some very special memories. There's never a dull moment working as an early childcare educator and in a child care setting there is lots to do to keep you busy and having fun.

Key responsibilities
Provide the highest level of care for children from birth to school age.
Employ a working knowledge of the National Quality Standard and Early Years Learning Framework.
Maintain records of children's ongoing development and time in your care.
Nanny
When you think of being a nanny, Mary Poppins might come to mind… Spoonfuls of sugar aside, being a nanny typically involves working personally for a family to take care of a child or children in their own home environment. Your daily tasks will depend on the age of the children in your care and the family you work for. The role may involve getting children ready and off to school in the mornings, taking care of babies and in some cases helping out with homework or some household duties. As a nanny, you might work full time, part time or occasionally. In fact, the hours can be anything from a couple of hours a week to full-time, including overnight. It's all about finding a family that suits the work/life balance you're after.
Why it's great
Being a nanny can be like becoming a part of another family and in many cases the children in your care create strong attachments to you and you to them. Watching as children develop can be highly rewarding as you see them singing songs you've taught them or counting independently after helping them practice. For some, a live-in nanny role can be a lifestyle choice that suits and isn't widely available in other jobs. For those who are passionate about working with children and creating close bonds, being a nanny is the ultimate role.

Key responsibilities
General child care requirements such as feeding, playing, nappy changes, dressing, settling for naps, maintaining activity schedule and supervising.
Depending on the family, household duties may be required including washing, shopping, cleaning and cooking.
Kindergarten assistant
In the year before children start school they attend kindergarten – this structured, play-based year is also known as pre-school or 4-year old kinder. You might be employed at a government kindergarten or at a privately owned centre that runs a registered kindergarten program as well as child care services. A position as a Kindergarten Assistant is a branch of the role of Early Childcare Educator. Similarly, you will uphold the National Quality Standard and Early Years Learning Framework. As a Kindergarten Assistant, you will predominantly work with children around the ages 3 to 5-years old, guiding them towards school readiness.
Why it's great
Ensuring children are adequately prepared to commence their formal years of education is vital for their futures. As a Kindergarten Assistant, your time will be spent shaping the lives of the young children in your care and helping them learn in the lead up to commencing formal primary education. You will have the responsibility and privilege of embedding a lifelong love of learning in children. This can be life-changing and makes your job one that is incredibly meaningful. Kinder aged children can be fast-paced, so your role will keep you on your toes and give you the chance to have a positive impact on young lives just as they move on to the next big chapter in their lives. Aiding this transition is highly rewarding.

Key responsibilities
Focus on school readiness in children and preparing them for formal primary schooling.
Record the ongoing development of children in your care and their kindergarten journey
Employ a working knowledge of the National Quality Standard and Early Years Learning Framework.
Family day care educator
In a family day care setting, the care is provided from the educator's own home. This is a great opportunity to work from home, giving you the flexibility to choose your own hours. As a family day care educator, you will be responsible for providing a care environment that meets the required standards. You will deliver a high quality, developmentally appropriate program to the children in your care. At the same time, you will create positive relationships with children and families and offer a highly sough after service to your community. Family day care educators who are parents can include their own children in their care, and the demand for family day care services is increasing, making this a highly desirable career option.
Why it's great
When you're running family day care from your home, you can say goodbye to the morning commute in peak hour traffic. No more early alarms and rushing about – your whole family will benefit. You can choose to offer as many or as few hours of care as you would like. As you will work closely with families who utilise your family day care services, you can make arrangements with them that best suit everyone. A huge aspect of the role of a family day care educator is to nurture and guide children as they explore and learn, making this role a fulfilling one.
Key responsibilities
Deliver a high quality, developmentally appropriate program.
Provide the highest level of care for children from birth to school age.
Employ a working knowledge of the National Quality Standard and Early Years Learning Framework.
Maintain a safe care environment.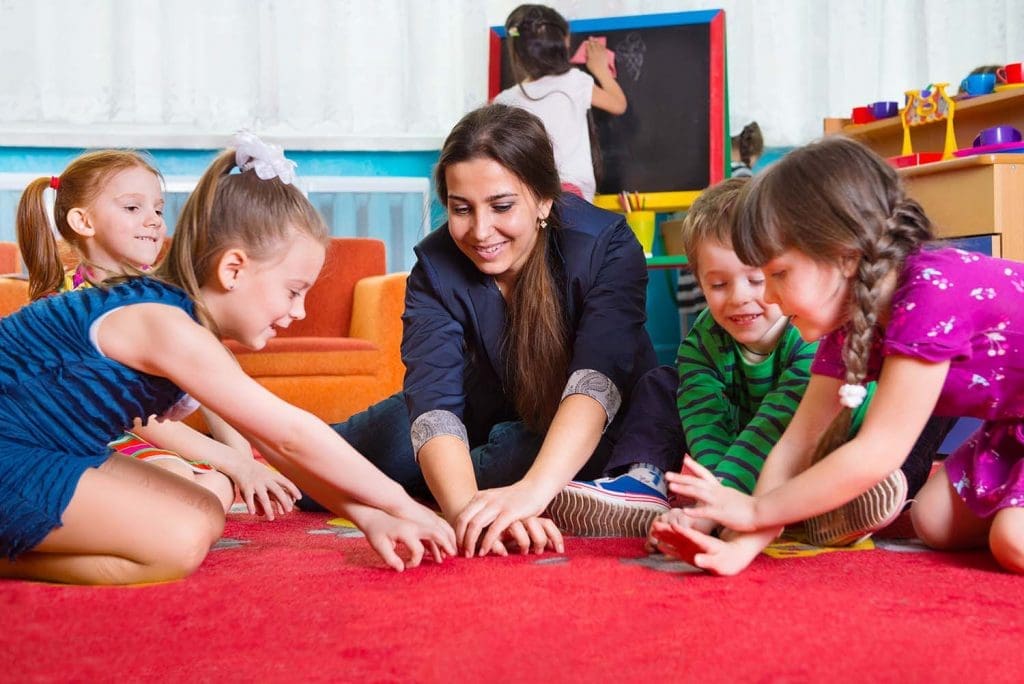 What our learners say about us
Selmar was a great choice for my studies. The portal was easy to understand and the support network was amazing. Compared to other experiences I've seen, it was definitely the right institute for me.
Victoria Jarrett
Learner review
It's changed my future as it is very bright now, so thank you so much to Selmar for helping make my journey happen so easy and full of fun. I received wonderful support and advice from my trainer. I found this online diploma in early learning course very convenient for me and I'm loving it so much and always thankful to each and every member from the Selmar. Highly recommend for online learning.
Kinnari Hirapara
Learner review
I am really happy I chose to study the Diploma of Early Childhood Education and Care with Selmar. I find the online learning portal easy to navigate, the information is so clear and presented really well.  The trainers are fantastic and are super easy to communicate with!  I am really happy and finding my way through the course with ease!
Rebecca Why
Learner review
I just finished my Diploma in Early Education and Care at Selmar. It was a great experience , they are really supportive and flexible with my situation. The trainers are kind and supportive especially Rizka Giovedi who always there to give me feedbacks and encouragement. Definitely, I would recommend Selmar Institute of Education to my friends and to those who wants to start a career in Early Childhood Education and Care .
Eyah Bhub
Facebook review
Thanks to Selmar's wonderful trainers. My trainer Lauren Noble has been an amazing educator. Always approachable , always there to help and encourage. I really do recommend Selmar for future studies, especially if you're lucky to get a wonderful trainer like I did. Thank you both very much from the bottom of my heart.
Alissa Warburton
Google review
Selmar on a whole have been 10 out of 10 for the overall treatment I have received. My trainer I have is so educated, knowledgeable and organised. She keeps me on track and is available to talk to me. I couldn't ask for a better experience.
Jessica Dalton
Learner review
I really enjoyed working with Selmar, the work was not to difficult and easy to understand, my trainer (Lauren) really helped me gain a lot of knowledge and confidence in this field and be able to confidently work in a safe environment. 10/10 recommend and will definitely be coming back when I decide to do my diploma. 🙂
Ella Waterson
Google review
I completed my diploma of early childhood education and care through Selmar institute – online. My course was thorough and gave me all the right tools to move forward with my career in this sector. It has been a positive and engaging course with the help of my incredible trainer/assessor Kristy A. I would highly recommend doing your studies through Selmar.
Yasemin Mawson
Google review