Work/life balance is different for everyone, and the study and training approach that works for one person won't necessarily work for you. Our child care and aged care courses are designed with this in mind, with many Selmar courses providing multiple learning delivery modes. This means you can maintain the work-life-study balance that you prefer. Whether you choose to study on campus or off, the team at Selmar will support you throughout your training journey. Depending on your course, Selmar provides the following delivery modes.
When working in either the child care or aged care industry, it's imperative your theory learning is put into real-life, hands on practical experience. At Selmar, we help to organise practical placement for our learners, meaning you can focus on your study. Not only does practical placement give you the confidence to apply your skills in the real world, but it is also provides invaluable industry experience that can help with future job and career opportunities.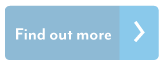 Campus
Study on campus at Selmar for a lerning experience combining in-class learning as well as the essential hands-on practical work placement component. With on campus delivery mode, Selmar students can attend classes at a campus location that suits best. In some courses you can opt for full time or part time study. Why choose a campus training delivery: 

Workplace
Workplace delivery allows students to get qualified through the workplace. If you have already secured a job in the industry, you can study to get qualified or advance your skills while you're working. Why choose workplace training mode:
Distance
Distance training means you can complete your course without attending classes. This is a useful delivery mode if you need study to fit around your existing commitments or have other barriers like transport preventing you from training on campus. You'll still obtain the same qualification and our super supportive and experienced trainers help you every step on the way, from start to finish. Why choose distance training delivery:
Which training delivery mode is right for you?
If you're unsure of which training delivery mode best suits your lifestyle and goals, the Selmar team can talk you through it.  Call us on 1300 223 040 or email myfuture@selmar.edu.au to discover the best training option for you.