Returning to study might feel a little intimidating at first, especially if you haven't studied in a while or have other commitments to balance. But there's no need to worry – it's not as daunting as it sounds.
If you are heading back to study, beginning a new course in your later 20s, 30s, 40s, 50s or even 60s, you'll be returning as a mature age student. There are many reasons to return to study, and gaining a new qualification might enable you to take the next step in your career.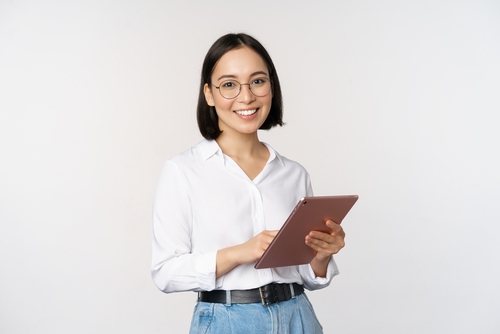 Studying as a mature age student doesn't have to be difficult, especially if you choose a course that is best suited to your goals and circumstances. When deciding on an appropriate course you might ask yourself a few questions, like:
Does this course offer flexible learning?
Does this course suit my needs and aspirations?
Will this course lead to rewarding career progression?
Once you've answered these questions you might consider some strategies which will help you ease back into learning. It's never too late to return to study, and there are plenty of simple and effective ways to make the process easier.
Choose flexible learning
A good way to achieve a healthy balance between life and study is to choose a course with options for flexible learning. The transition to online learning prompted by the pandemic has made accessing education a lot easier for many people, and there are a wide range of benefits to studying online. You might even decide that the best option for you is to choose a course which is delivered entirely by distance, so you never even have to attend campus. Your schedule is up to you!
Flexible learning doesn't mean you'll miss out on practical training or support either. We have a dedicated team of trainers and professionals who can connect you to all the resources you need.
Get organised
Organisation and planning are the keys to managing a busy schedule, and if you have a lot on your plate it might be a good idea to get everything ready before your course commences. This might look like:
Preparing for study by purchasing materials like books and stationery
Understanding what is expected of you in terms of assessment
Taking note of key dates
Arranging child care
Adding study time into your weekly routine
Planning your work roster around study dates
Familiarising yourself with the online learning portal and any computer programs or technology that will help you to learn
With a little planning, you can ensure your transition to studying will be as smooth as possible.
Reach out for support
Remember that if you're feeling overwhelmed, support is never far away. Your learning and wellbeing are our main priority, and we encourage you to take advantage of services designed to ensure you feel capable and supported. Talking to a member of our Learner Success Team is an opportunity to ask questions, discuss challenges, and identify solutions to any issues you might be having. The types of things we can help with are:
Language support, including for those who may not have English as their first language
Study tips for success
Advice on how to maximise your learning potential
Literacy and numeracy support
Assistance with securing placement and preparing your resume
Taking advantage of support services means working together to maximise your learning experience.
Embrace technology
Technology is something we cannot live without, but for some of us learning how to use it feels like a difficult, daunting or downright terrifying task. Whether you're tech-savvy or have trouble turning your phone on, embracing technology can be really helpful in terms of study.  If you're worried, just remember that most of the technology we use at Selmar is designed to be user-friendly. If you're unsure how to use a program or device, don't despair. We are here to help!
Now that you're equipped with some handy information, it's time to decide whether a course in aged care or early childhood education is right for you.
Considering a course in aged care
Working in aged care is an opportunity to help elderly Australians age with dignity and respect. Whether you are already working in the sector and looking to upskill, or considering switching your career to aged care, it's likely you'll need to return to study.
Choosing the right aged care training will empower you to take control of your learning and make the most of your experience. You'll enter at a different level of study depending on where you're at, but a typical progression in aged care might look something like this:
Flexible study, flexible work
Studying with Selmar affords you flexibility. Our blended-delivery model means that you will complete most of your learning online while also participating in hands-on training via workplace trainng or practical placements.
The flexibility continues once you're employed. Working in both residential and home care    involves a range of different roles and responsibilities, and you can work this to your advantage. There are a variety of different positions, areas of care, timetables and working arrangements to choose from: so you can enjoy a balanced lifestyle as well as a rewarding career.
Once you've completed your studies, Selmar can also support your professional development as you find ways to advance your career.
Considering a course in early childhood education
Working with children is a rewarding career path and a lot of fun. If you're upskilling or considering a career switch to early childhood education it's important to know what returning to study as a mature age student involves.
What course you choose will depend on where you're at in your career, but our early childhood education training journey provides your starting point with the Certificate III in Early Childhood Education and Care, the option to progress with a Diploma of Early Childhood Education and Care, and a potential pathway to further education for graduates seeking to study a Bachelor degree at Swinburne University.
Flexibility to achieve a healthy balance
Getting qualified or enhancing your skills in early childhood education opens up an array of possible paths to fulfilling work. We recognise that you might be studying a course alongside other life commitments, so at Selmar we make it achievable to get qualified, no matter how busy you are. As some of our learners can tell you, we provide flexible online study options and support throughout the course to ensure you're able to complete tasks, set goals and stay motivated.
A dynamic and evolving sector
Early childhood educators provide children with the learning they need to get a great start in life. How we think about education and development is always changing, and at Selmar we update our early childhood education packages to ensure our graduates can contribute meaningfully to this dynamic sector, enriching the lives of children in turn.
Returning to study could be the most rewarding thing you do. Challenge yourself and read up on our courses in early childhood education or aged care today.