The Certificate IV in Ageing Support is developed for those that are currently employed in the aged care sector and are seeking professional or career development, as well as those that are looking to expand their career in this growing and essential sector.
Leaners will gain the skills and knowledge on how to maintain and provide personal care and assistance to clients in a residential aged care facility. This includes providing effective support, communication, behaviour management, sector information requirements, safety procedures and cultural sensitivity.
This qualification is available to students already in the workplace, enabling students to further their knowledge and career while continuing to work in a position in the sector.
Call us on 1300 223 040 to find out more about aged care training with Selmar!
Get your career started today.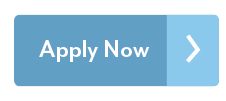 Course code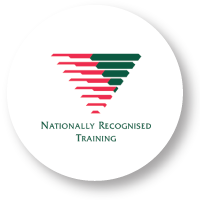 CHC43015
Qualification
Certificate IV in Ageing Support
Course duration
12 months
Nationally recognised
Yes
Practical hours
A minimum of 120 working hours must be logged in a residential aged care facility setting.
Government funding & fees
VIC, NSW
Payment methods
Direct Debit, Credit Card, Pay-as-you-go (Catalyst plus)
Course units
Core units
CHCADV001 Facilitate the interests and rights of clients
CHCAGE001 Facilitate the empowerment of older people
CHCAGE003 Coordinate services for older people
CHCAGE004 Implement interventions with older people at risk
CHCAGE005 Provide support to people living with dementia
CHCCCS006 Facilitate individual service planning and delivery
CHCCCS011 Meet personal support needs
CHCCCS023 Support independence and wellbeing
CHCCCS025 Support relationships with carers and families
CHCDIV001 Work with diverse people
CHCLEG003 Manage legal and ethical compliance
CHCPAL001 Deliver care services using a palliative approach
CHCPRP001 Develop and maintain networks and collaborative partnerships
HLTAAP001 Recognise healthy body systems
HLTWHS002 Follow safe work practices for direct client care
Elective units
CHCCOM002 Use communication to build relationships
CHCDIV002 Promote Aboriginal and/or Torres Strait Islander cultural safety
CHCMHS001 Work with people with mental health issues
Course entry
Learners who wish to commence this program should be currently employed in a residential aged care facility in Australia.
To commence this program, your Language Literacy and Numeracy (LLN) skills must meet required standards for ACSF LEVEL 2.
You must hold a current national Police Check (VIC or NSW depending on where you are commencing your course)
Access to a computer and internet;
Evidence of flu vaccination is required to undertake practical placement in an aged care setting;
Evidence of COVID-19 vaccination may be required to undertake your practical placement. For more information, check with your workplace and/or state health department website.
Outcomes
Possible career pathways you may like to consider upon completion:
Personal care worker
Personal care assistant
Residential care officer
Care team leader
Team leader
Delivery
12 months – Blended (online + workplace visits)
This delivery mode is for those already working in a residential aged care facility. Your dedicated trainer will arrange regular visits to your workplace to complete observations, engage you in simulated assessment and provide feedback, guidance and support. They will also be available by phone, video call and email.
Practical hours: Learners will log a minimum of 120 hours of practical placement in their workplace at a residential aged care facility in Australia.
Hours will be recorded throughout the duration of the course. Assessors will conduct a minimum of four workplace visits, to conduct workplace assessment.
   Regular workplace visits — Training comes to you!
   One-on-one training and support
   Marking done on-site and feedback given on the spot
   Flexible assessment methods
   Employer incentives available to support eligible students