This qualification reflects the role of workers participating in the design, implementation and evaluation of leisure and health activities and programs for clients in one or more sector areas. Workers may be in residential facilities and/or in community agencies and day centres, completing specialised tasks and functions in relation to leisure and health.
This course is delivered through workplace in Victoria and Queensland. Our experienced and supportive trainers will be with you every step of the way.
For more information on this exciting industry, submit the form below and get 'The Complete Guide to Starting Your Career in Aged care'.
Call us on 1300 223 040 to find out more about aged care training with Selmar!
Get your career started today.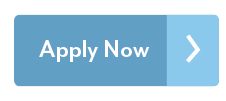 Course code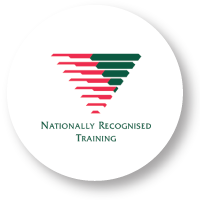 CHC43415
Qualification
Certificate IV in Leisure and Health
Course duration
12 months
Nationally recognised
Yes
Practical hours
A minimum of 120 working hours must be logged in a community care services organisation.
Government funding & fees
VIC, QLD
Payment methods 
Direct Debt, Debt/Credit Card, Cash, Pay-as-you-go (Catalyst plus)
Course units
Core units
CHCLAH001        Work effectively in leisure and health industries
CHCPRP003        Reflection on and improve own professional practice
CHCCOM002        Use communication to build relationships
CHCDIV001        Work with diverse people
HLTWHS002        Follow safe work practices for direct client care
HLTAAP002        Confirm physical health status
CHCLAH002        Contribute to leisure and health programming
CHCLAH003        Participate in the planning, implementation and monitoring of individual leisure and health programs
CHCLAH004        Participate in planning leisure and health programs for clients with complex needs
CHCLAH005        Incorporate lifespan development and sociological concepts into leisure and health programming
Elective units
CHCAGE005        Provide support to people living with dementia
CHCMHS001        Work with people with mental health issues
CHCCCS020        Respond effectively to behaviours of concern
CHCDIS009        Facilitate ongoing skills development using a person-centred approach
CHCAGE001        Facilitate empowerment of older people
CHCCCS023        Support independence and well being
CHCDIS003        Support community participation and inclusion
Course entry
Students who wish to commence this program should be currently employed in a community services organisation.
To commence this program, your Language Literacy and Numeracy (LLN) skills must meet required standards for ACSF LEVEL 2.
You need to provide a current national Police Check (VIC or QLD depending on where you are commencing your course) or you must provide evidence that you have applied for a police check in your respective state as soon as possible.
Recognition of Prior Learning– RPL is an assessment process aimed at confirming and recognising the competencies a candidate has obtained outside of a formal education and training environment.
Evidence of flu and COVID-19 vaccination is required to undertake practical placement in an aged care setting. For more information, check with your state health department website.
Outcomes
Possible career pathways you may like to consider upon completion:
Lifestyle co-ordinator
Leisure and health co-coordinator
Diversional therapist
Aged care activity worker
Leisure and therapy assistant
Disability officer– day support
Activities officer
Community leisure officer
Leisure officer
Recreation activities officer
Delivery
Our workplace delivery mode is designed for anyone who is currently employed in a community services organisation and would like face-to-face training. Selmar trainers will arrange regular visits to your workplace to offer support, guidance and to complete observations. Read more
   Regular workplace visits — Training comes to you!
   One-on-one training and support
   Marking done on-site and feedback given on the spot
   Flexible assessment methods
* A minimum of 120 working hours must be logged in a community care services organisation.