The Advanced Diploma of Community Sector Management reflects the role of workers who are middle managers or managers across a range of community sector organisations including education and care services
.
The program is a pathway designed to broaden the skills of the graduate across other sections of the community services sector. This may include management of a specific programs or project, or broader management of a community-based organisation, not-for-profit organisation or community centre. 
Get your career started today.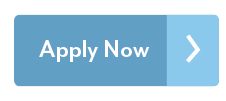 Course code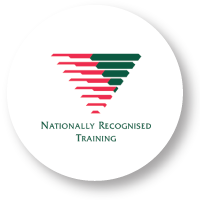 CHC62015
Qualification
Advanced Diploma of Community Sector Management
Course duration
18 months
Nationally recognised
Yes
Government funding & fees
VIC (Fee For Service option available outside of Victoria)
Payment methods
Direct Debit, Credit Card, VET Student Loan, Catalyst Plus Student Loan
Course units
Core Units
BSBSTR601 Manage innovation and continuous improvement
BSBOPS504 Manage business risk
CHCLEG003 Manage legal and ethical compliance
CHCMGT001 Develop, implement and review quality framework
CHCMGT003 Lead the work team
CHCDIV003 Manage and promote diversity
BSBLDR601 Lead and manage organisational change
BSBFIN601 Manage organisational finances
Elective Units
CHCPOL002 Develop and implement policy
CHCPRP003 Reflect on and improve own professional practice
CHCPRP004 Promote and represent the service
CHCCOM003 Develop workplace communication strategies
BSBHRM512 Develop and manage performance management processes
Course entry
You will meet entry requirements for this course if:
Your Language Literacy and Numeracy (LLN) skills meet required standards for ACSF LEVEL 3.
You have a sound understanding of legislation, practices and standards within the aged care and disability sectors and of the Aged Care Funding Instrument (ACFI)
You are currently employed in the community services sector; and
– Are in a management or service supervisor role, or
– Hold a Certificate IV qualification or above relevant to the community services sector and aspire to undertake any of the above roles.
Note: If you are not in a management role, you will need to have employer support to be able to complete a range of tasks within the workplace.
Outcomes
Possible career pathways you may like to consider upon completion:
Area manager
Coordinator (large organisation)
Community care manager
Manager (small service)
Community development manager
Program area manager
Community education manager
Project manager
Community services manager
Volunteer program manager
Delivery
Study around your life commitments with trainer support. Feedback on assessments is provided on an individual basis by your dedicated trainer. Learner success advisors and technical support are also available whenever you need it.
√ Interactive learning with videos and quizzes
√ Easy to use dashboard and notifications
√ Individualised feedback on all assessments
√ Collaborate with peers through portal forum
√ Technical support