Now being delivered online
Because of the rise in our ageing population, aged care is one of Australia's fastest growing sectors. Gain the skills and knowledge you require to start a career in rewarding aged care sector by commencing your aged care training with Selmar!
The Certificate III in Individual Support is an entry level qualification for those who want to work in aged care. This qualification reflects the role of workers in the community and/or residential setting who follow an individualised plan to provide person-centred support to people who may require support due to ageing, disability, or some other reason.
Call us on 1300 223 040 to find out more about Selmar's aged care training.
Get your career started today.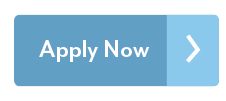 Please note: As of the 22nd of November 2022, this qualification has been replaced by CHC33021 Certificate III in Individual Support. Learners enrolled in the qualification will need to complete their course by the end of the teach-out period on 21st November 2023.
Course code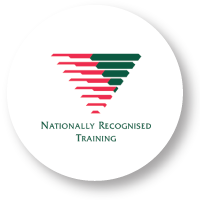 CHC33015
Qualification
Certificate III in Individual Support
Delivery mode
Distance (VIC only), Workplace
Study mode
Online
Course duration
9 months
Nationally recognised
Yes
Practical placement hours
Minimum of 120 hours in a residential aged care facility that we can help you organise. For workplace learners, practical placement hours can be scheduled during usual working hours.
Government funding & fees
VIC, NSW
Payment Methods
Direct Debit, Credit Card, Pay-as-you-go (Catalyst plus)
Course units
Core units
CHCLEG001 Work legally and ethically
HLTWHS002 Follow safe work practices for direct client care
CHCCOM005 Communicate and work in health and community services
HLTAAP001 Recognise healthy body systems
CHCCCS023  Support independence and wellbeing
CHCCCS015 Provide individualised support
CHCDIV001 Work with diverse people
Elective units
CHCAGE005 Provide support to people living with dementia 
CHCAGE001 Facilitate the empowerment of older people
HLTINF001 Comply with infection prevention and control policies and procedures
CHCCCS011 Meet personal support needs
CHCCCS017 Provide loss and grief support
CHCPAL001 Deliver care services using a palliative approach 
Course entry
To commence this program, your Language Literacy and Numeracy (LLN) skills must meet required standards for ACSF LEVEL 2
You need to provide a current national Police Check (VIC or NSW depending on where you are commencing your course) or you must provide evidence that you have applied for a police check in your respective state as soon as possible.
Evidence of flu and COVID-19 vaccination is required to undertake practical placement in an aged care setting. For more information, check with your state health department website.
Outcomes
Possible career pathways you may like to consider upon completion:
Personal care worker/assistant

 

Community care worker

 

Residential care worker

 

Accommodation support worker

 

Home carer assistant

 

Disability support worker

 
Delivery
Our workplace delivery mode is designed for anyone who is currently employed in a community services organisation. Selmar trainers will arrange regular visits to your workplace to offer support and guidance. Read more
   Regular workplace visits — all training comes to you
   One-on-one training
   Marking done on site and feedback given on the spot
   Flexible assessment methods
   Employer incentives available to support eligible students
* Minimum of 120 hours in a residential aged care facility. For workplace learners, practical placement hours can be scheduled during usual working hours.
Study method: Online
One of the benefits of studying with Selmar is our practical learning that will help you develop hands-on, real-life skills so you develop sector-ready confidence to succeed in the workplace! As part of this program, a minimum of 120 hours must be completed in an aged care facility. For students not currently working in the aged care sector, these hours are incorporated into our programs through practical placement. And, we even help you organise placement via our extensive sector network! Read more
For those not currently working in a community service organisation, you can study around your life commitments with practical placement that we can help organise.
Your dedicated trainer will provide feedback, guidance and support via email, skype and phone as well as arrange regular placement visits to complete observations and provide coaching.
*Minimum of 120 hours in a residential aged care facility that we can help you organise.
Study method: Online