Shaping a sector to reach its full potential requires a balance of factors. The sector itself needs to be underpinned by thoughtful policies and funding. Aged care workers need to be confident and capable in their ability to provide compassionate care. Employers need to be committed to not only maintaining but lifting the standard of care for the elderly in their facilities.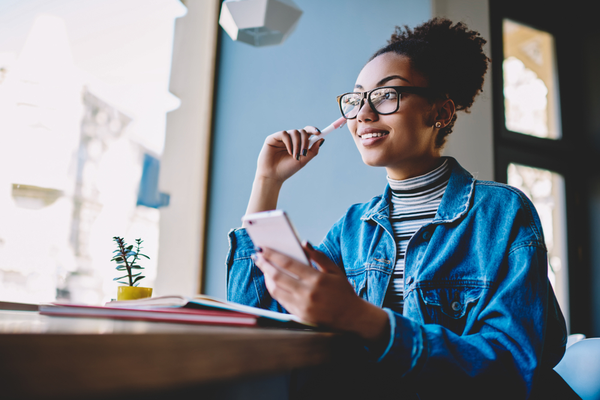 The findings and subsequent recommendations from the Royal Commission into Aged Care have commenced the overhaul of the sector. To be a part of the growth and evolution of the aged care sector, employers now need to look at ensuring they employ the right people in the right jobs. Employers in the aged care sector must also consider how they will enhance their workforce ongoing.
Fostering a high-quality aged care workforce
One simple way to improve the quality of your staff and the way your facility runs is by upskilling and reskilling aged care workers. Supporting employees in furthering their skills and careers in the sector creates a more committed and productive workforce of individuals who feel valued and supported.
The rewards of giving upskilling opportunities to employees extend to the professional and personal lives of the individual employees but also to the workplace they are a part of and the recipients of care. Consider it this way, when an employee upskills they are likely to achieve:
Increased confidence
Upskill training builds confidence and sparks passion and improved quality of output. Confidence at work enables people to do a better job and feel better about their work.
Improved workplace satisfaction
Upskilling improves a person's knowledge and skills, so they can tackle their work more easily and productively. This can reduce workplace stress and make work more enjoyable. Further, knowing that your employer has invested in you and your skillset is incredibly rewarding.
For employers who choose to support their teams in upskilling, the benefits are notable and include:
Lowered staff turnover
According to a 2019 report via Linkedin, 94% of employees would stay with a company longer if it invested in their learning and development. An employee who feels valued and fulfilled at work is one who stays. Upskilling can be an excellent way to show your staff that you value them, while saving you time and money on recruitment.
Increasing productivity
With the confidence and capabilities gained through additional training, you can expect your workforce to be more efficient and productive. When your team is highly trained, they also have the latest and greatest knowledge to benefit the way they approach their roles.
A higher workplace standard of care
Aged care workers who are equipped with the latest information and training are better able to provide the highest possible standard of care. Enhancing your team enhances your aged care facility at the same time.
Upskilling in aged care with Selmar
Choosing a course provider who understands the importance of upskilling is a plus for everyone. We work with businesses and their teams to ensure that training fits in with work and life commitments. Providing upskill training shouldn't mean making huge sacrifices to get where you want to go. Our trainers have worked in aged care themselves and know exactly how your aged care facility runs. This insight ensures that your team can gain the benefits of further study while thriving in the workplace.
For passionate employers and workers in the aged care sector, Selmar specialises in providing relevant, valuable courses delivered by experienced, supportive trainers.
A Certificate IV in Ageing Support is for those who are ready to advance their skills and careers. This course builds on existing aged care qualifications, deepening knowledge and skills to support learners to take on more responsibilities and work toward coordinator and leadership roles.
For developing skills to move into lifestyle and leisure areas in aged care, the Certificate IV in Leisure and Health educates learners on how to design lifestyle-based programs around existing medical care plans, as well as implementing the programs and evaluating their impact and success.
The Advanced Diploma of Community Sector Management is ideal for experienced aged care professionals wishing to share their skills and knowledge with newer staff. Designed to help you get the best out of your team and enhance your upper management skills, this senior qualification has been designed for leaders in the aged care sector. Graduates develop skills in leadership, managing diversity, working to a business model and managing finances.
Short courses for to upskill your workforce
Sometimes a short course is all that's needed to motivate your team and upskill their abilities in the workplace.
Short courses have a range of benefits, including:
Workplace safety
Maintaining the safety of everyone in the workplace, from staff to residents, is vital in aged care. First aid and infection control short courses show aged care workers how to manage things correctly and stick to current best practice. The medication skill set ensures staff have the competencies to monitor residents' bodily functions and assist with administering their medication. A well-trained team ensures safety in your workplace is taken care of.
Up to date knowledge
Over time best practice in first aid or infection control can change. For example, in light of the pandemic there have many additions and changes to infection control protocols. Staying in the know is a must for a high-quality aged care workplace.
Motivation and confidence
Employees who have regular training in short course areas such as infection control and first aid are more likely to have the confidence to act when required. Being motivated to take necessary action in the workplace raises the standard of care provided.
Why learners love Selmar
Taking on a course to upskill and advance a career can help your team and facility reach its full potential. Aged care professionals enjoy training to upskill with Selmar because of our deep understanding of the sector. Our trainers make sure that learners have their full support to succeed, and are flexible as needed when learners are balancing work, life and studies.
For recent Selmar graduate Danielle Thornley, embarking on upskilling has been excellent:
"Life is amazing since completing my Advanced Diploma! I feel such a sense of achievement because I never thought I could do something like this", says Danielle.
Find out how we can support you and your workplace in upskilling and thriving, get in touch with the team at Selmar.