Working in early childhood education and care was a natural career path for trainer Anna Connor, who has a family background in early childhood education and has always had a love of children. So, when the opportunity to be a trainer with Selmar came up, she jumped right in.
An educator and room leader in early learning services for seven years, Anna has worked with every age group from newborns, babies and toddlers, to children getting ready to head off to school. Because she has always loved her work and watching children grow and flourish, Anna started her career journey with a Certificate III in Early Childhood Education and Care.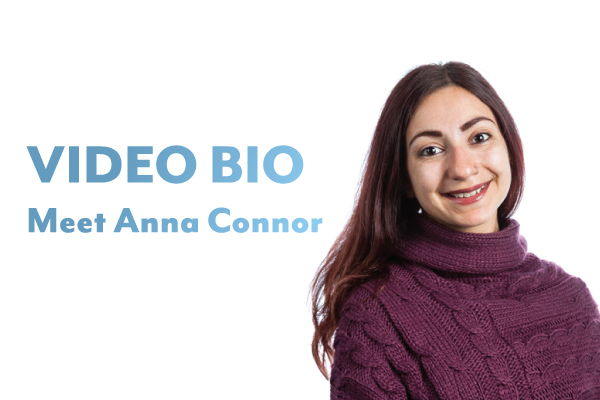 Not satisfied with her previous education provider, Anna chose Selmar when it came to studying her Diploma of Early Childhood Education and Care and was very impressed by the supportive, inspiring experience she had. Anna then went on to complete her Advanced Diploma in Community Sector Management with Selmar and it was then that she decided she wanted to work with Selmar, having been inspired by the culture she encountered.
"I really wanted to go on to help other students and be the one to give them a positive experience like I had with Selmar."
She completed her Certificate IV in Training and Assessment and applied for any roles she could find with Selmar, starting out in business management before landing her dream job as a Trainer and Assessor. Seven years on with Selmar, and Anna is still enthusiastic and passionate about continually learning, and about helping others to learn.
"I just love watching people grow. And I love sharing my knowledge with others so that they can reach their potential and succeed on their chosen path."
So how does Anna ensure that she gives her learners a great training journey? She says that prioritising communication and consistent support are vital. Whether it's through Skype, phone, email, or in person, Anna takes time to reflect on her students' learning experiences with them and always makes time to check in and see how they are progressing along their journey.
It's this mentality that makes Anna such an effective trainer, but that sense of being a team is what she finds incredibly rewarding about her role:
"Seeing learners through from start to end is amazing. We did it together!".
Anna loves her job, but of course there are still days that can be hectic – nothing an episode of Friends can't fix though…
"If I have a stressful day, I'll pop Friends on and it instantly calms me down. Coping mechanisms are important for everyone!"
Anna's advice for anyone who is considering getting qualified in early childhood education?
"Don't be scared to try something new. That's how you learn and grow as a person. If you want a career change, or you want to make a difference, the end result is so rewarding."
Hear from Anna herself on how support leads to positive learning experiences.