When planning your studies, one of the main concerns is how to strike a balance between study and work while still leaving time for your personal life. Getting this balance right may seem like a challenge, but it doesn't have to be.
If you're new to study or vocational education you might not realise there are several delivery modes to choose from.
Choosing a delivery mode to suit your goals and lifestyle gives you greater control over your studies and the ability to thrive. We offer early childhood training options developed to suit a range of lifestyles, giving you the flexibility and support you need to succeed.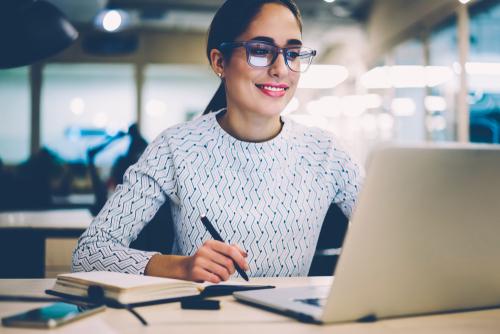 What is a delivery mode?
For those new to study, the term 'delivery mode' might sound a little confusing. First, let's break down what it means.
A delivery mode is the way training instructions are delivered to facilitate and support the learning process. In simple terms this means how the subject will be taught.
We offer three delivery modes:
The mode you choose will depend on your course and whether or you're already working in an early childhood education setting. Whatever mode you choose, you'll receive support from our dedicated trainers and learner success team the entire way.
1. Distance training
The first delivery mode we'll cover is distance training. Distance training refers to a mode where students are not physically present at learning centres or in the classroom.
Distance training is available to those not currently working in an education and care or to those whose workplace is outside the areas our trainers visit.
Learners studying early childhood education and care will study online. You'll have access to our interactive online portal which is where you'll find course materials and submit your assignments. Plus, a user-friendly dashboard to keep track of your progress.
Study to suit your lifestyle while still receiving trainer support
While some people will immediately see the benefits of distance training, to others it might sound like you'll be learning by yourself. Don't worry – you won't be doing it alone. We pair you with a dedicated trainer who will provide support and guidance when you need it. We also help to organise practical placement in a convenient location. During placement, your trainer will drop by to check in with you and provide ongoing feedback and support.
In summary, the benefits of distance training include:
Study online when it suits you
Develop a relationship with your trainer via email, online messaging and phone
We help you organise practical placement in a centre that works for you
Regular visits from your trainer during placement
2. Workplace training
Workplace training is for those who are already employed and wanting to take the next step in their career. Basically, workplace training means studying while continuing to work at the same time.
Learners studying early childhood education will also study online, with access to our interactive online portal. Through the portal you'll find things like learning materials, assignments and helpful tips for online study. Our interactive portal incorporates the latest innovations in online learning, giving you the opportunity to advance your career from home.
Earn while you learn with workplace training
When you choose workplace training, you won't have to sacrifice your income in order to study. For many learners financial security can be a real problem – but with workplace training you won't have to worry, giving you the time and space you need to focus on learning. What's more, workplace hours in a long day care setting count as placement – so you won't need to put in additional hours to get your qualification.
Another clear benefit is being able to put everything you're learning into practice on the job in real-time. This means cementing your knowledge as you attain it and speeding up the process of becoming competent.
You'll also have the support of a passionate and experienced trainer who will visit your workplace to catch up and provide ongoing coaching.
In summary, the benefits of workplace training include:
Earn while you learn
Apply learning in real-time
Regular workplace visits from your trainer
Working hours are logged as placement hours
Access our interactive online learning portal
3. Virtual classroom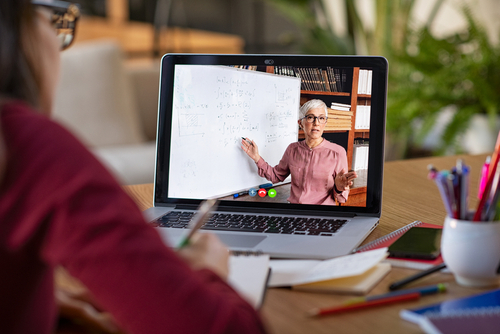 The virtual classroom delivery mode offers you the opportunity to have the best of both worlds! Study online from the comfort of your home while enjoying the benefits of a classroom training with a trainer and classmates. Basically, all the benefits of being in the classroom without the commute.
For those who choose this delivery mode, you also gain the added benefit of fast tracking into practical placement (which we help organise)!
Enjoy the benefits of classroom and online combined
We've gotten used to doing everything online, but we are still social beings who may enjoy settings with more peer interaction.
The virtual classroom delivery mode gives you immediate access to your trainer and the opportunity to learn from your peers in a collaborative environment. You will be able to ask questions, discuss new topics and problem-solve with a group of like-minded people. It's an opportunity to build the interpersonal skills which will take you far in your future career as an educator or carer.
In summary, the benefits of virtual classroom include:
Enjoy the benefits of classroom and online combined
Collaborate with your peers
Social interaction
Structured and immersive learning
Fast-track into work placement
Reach your goals by choosing the study mode that's right for you
Deciding on the right delivery mode is an integral part of committing to a new course. Knowing what option suits your lifestyle and individual needs means that you'll have more opportunities to succeed, feel supported and reach your career goals.
The team at Selmar can answer your questions and go through our delivery modes to find out what's right for you.