Imagine working in a job that doesn't feel like you're working at all. A career that is based on your natural abilities and makes you stop and think 'I can't believe I actually get paid to do this'.
And while we can't all be paid to take long walks on the beach or watch Netflix, we can definitely all make career path choices that are a good match for our individual traits.
If you're finding that recently you have been wondering which direction to steer your career in next, try thinking about what you're suited to. When seeking out satisfying employment, it can help to consider what you're good at and what you enjoy, even in your day to day life.
To help you with this, we've listed some signs to look for that just might mean you could thrive working in early childhood education and care.
1. You love being around people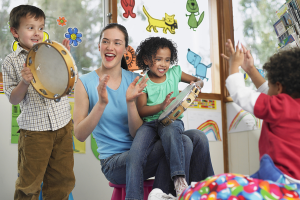 If the term 'people person' is commonly thrown your way, chances are you like being around people. While some people find that other people's energy can take it out of them, you thrive on the company of others – especially that of children! Early childhood education and care roles involve being around others and creating meaningful connections with them.
Being a person who is good at having a chat and loves to hear or share a story will take you far in early learning.
2. Patience is one of your notable qualities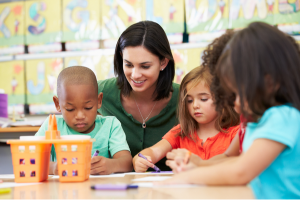 Providing education and care for young children can require patience. In early childhood settings, children are still learning to communicate, regulate their feelings and respond appropriately in various circumstances, and having patience helps with staying calm, listening to others and dealing with changing situations in a professional and caring manner.
If patience is an area of strength for you, consider a job as a childcare professional in an early learning centre, or explore becoming a family day care operator.
 3. You're in touch with your creative side
If you're the ideas person in your group or your idea of fun is to get put the paints and bust out some fresh artwork, an early childhood education career could be perfect for you. As an early childhood educator you need to be able to come up with creative educational experiences and activity plans that will engage and educate children of different ages.
4. Helping others is second nature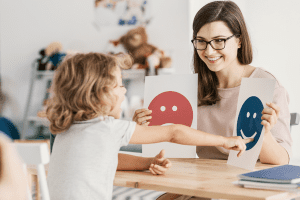 Do you frequently find yourself ready to help someone in need? From assisting a neighbour to carry their shopping in, to putting your hand up at the local fundraiser, if acts of kindness for others is just part of who you are, an early childhood role will definitely make a fulfilling career path for you.
In this sector your job will centre around giving children the best start in life. From nurturing tiny babies to helping children feel ready to start school, early childhood careers are all about helping others for a living
5. Empathy is your strong suit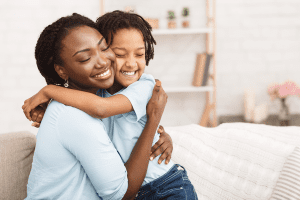 Empathy is an admirable human trait and one that ensures you are able to connect with the feelings and experiences of others. Empathy means you can put yourself in someone else's shoes and really understand what they might be going through. Working as a childcare professional, this is highly valuable.
Empathy is a solid foundation on which to provide truly compassionate care to young children.
How to get started
Ready to put your natural talent to good use in a rewarding early childhood education career? You could be earning a living being your caring, patient, creative self in no time.
Make a start in a career in early childhood education with a Certificate III in Early Childhood Education and Care. Within around 12 months you will be a fully qualified early childhood educator, kicking off your career in a role such as:
Early childhood educator
An early childhood educator is the broad term for a person who works in an early childhood setting. They often work with children right through from birth to school age. Taking a play-based learning approach, early childhood educators nurture children as they explore and learn in the world, following the National Quality Framework and recording children's development.
Family day care educator
Family day care is a type of care provided from the educators' home. This is a great opportunity to work from home, giving you the flexibility to choose your own hours. As a family day care educator, you will be responsible for providing a care environment that meets the required standards. Family day care educators who are parents can include their own children in their care, and the demand for family day care services is increasing, making this a highly desirable career option.
Nanny/in-home carer
As a nanny or in-home carer, you will support families in caring for their children. This may be a few hours a day, all day every day or on a set agreement that works for everyone depending on the children's age and needs, and the parents' working schedule and requirements. Your daily tasks might be walking the children to school or picking them up, helping them with homework or caring for babies while parents work. You get the chance to create a meaningful and nurturing relationship with the family you work with.
Practical placement is incorporated into the course, so you will gain vital hands-on experience that will have you graduating confident and capable as an early childhood educator. Best of all, many learners end up receiving an offer of employment during their placement!
Once you've entered the thriving early childhood education sector, there are plenty of opportunities to upskill and take your career where you want to go.
Let's get started! Get in touch with Selmar today to kickstart your career in early childhood education.