It's hard to overestimate the role early childhood educators play in giving children the best start in life.
These are some of the most crucial years in childhood development, where children learn to communicate, create, think critically and develop social skills. By encouraging children to learn, play, thrive and grow, early childhood educators lay the foundations for a healthy, happy life.
The importance of early childhood education
Research shows that the first five years of childhood are crucial in the development of positive lifelong habits. During these years children develop interests of their own, have their first experiences outside the home, learn to communicate and begin to socialise.
The best early childhood educators nurture children in this crucial period of learning and growth. Their role is diverse and encompasses things like:
Promoting children's learning through play
Facilitating socialisation
Developing healthy habits
Encouraging creativity and critical thinking
Fostering a sense of identity and belonging
Giving children quality education in their earliest years provides them with the tools they need to start building a rich and vibrant life.
Working together with parents and families
Early childhood educators don't just work with children. They say it takes a village to raise a child, and this is very true where early learning is concerned. Educators partner with parents and families to support all aspects of early life, from identifying learning styles and behaviour to providing care while parents and guardians are at work.
For these reasons, early educators play a key role in the community as a whole. When we aim to secure a bright future for the youngest among us, we create a better future for us all.
High demand for passionate educators
There has never been a better time to enter the early childhood sector. With incredibly high demand for workers and increased government funding pledged across the entire sector, jobs are available and opportunities to start a rewarding career abound.
The government's new vision for early childhood education and care
Formed in anticipation of last year's Jobs and Skills Summit, a new vision for the sector is now beginning to take shape. At the heart of this vision is affordability, equitable access and quality education and care. These values will be used to drive sweeping reforms.
In a draft document released for consultation by the Federal Department of Education, the government notes the key role ECEC plays in the health of communities and the economy at large. The new vision aims to deliver key outcomes, including:
All children are supported to reach their potential
First nations children are empowered to embrace their identity and culture
Parents and carers who want to work or study can do so
ECEC is an entitlement for all families
ECEC workers are values, respected, supported and retained in the sector
The ECEC workforce is sustainable with new workers inspired to join
Governments are stewards of the system
Governments are aligned and accountable
Building stronger foundations
To reach these goals we'll need to build some new foundations. The draft document identifies some key enablers, one of which is attracting and retaining a quality workforce. Another is accountability – as stewards of the new vision, governments will need to work with sector leads to establish clear roles and responsibilities.
Early childhood educators to play a key role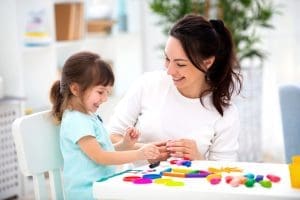 Encouragingly, the draft document underscores the important role of educators in bringing about this vision. 'The ECEC workforce is highly skilled, valuable and professionally recognised,' it states, and a crucial part of the new vision will be inspiring, training and supporting workers.
The document goes on to highlight how a sustainable and experienced workforce builds positive relationships with children. It underlines that educators are invaluable to the health of our communities and economy.
While some in the sector may feel this is long overdue, it's heartening to see the government making good on its promise to revitalise the sector. Significantly, the new document provides educators with some well-deserved recognition.
Our commitment to the new vision
Registered Training Organisations (RTOs) like Selmar play a key role in training and inspiring passionate educators who are capable of making a real difference in children's lives.
Our courses in early childhood education and care are designed not only to provide entry into this vibrant sector, but to expand the possibilities of where your career could take you. It's an exciting time for early childhood education, and becoming part of the new vision could be the best decision you ever made.
Are you born to be an educator?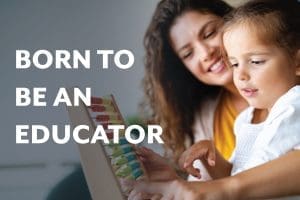 If you're passionate about education, like working with children and can see yourself becoming an inspiring role model, you might be born to be an educator.