Early childhood educators have their work cut out for them. It's not just the daily stuff – chaos, tantrums, mess – but also the big responsibility of shaping young futures. It's important to take this responsibility seriously, but you know what? It's super important to have fun too.
Everyone will tell you that one of the best things about working with young children is listening to the weird and wacky stuff they say. Children come out with some truly hilarious one-liners, funny quips and bizarre questions — and working in early childhood means you'll be the first to hear it!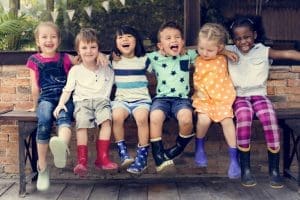 No filter
We love the way children express themselves. Their way of looking at the world is undaunted by social conditioning, which means that some of the observations they come out with are just brilliant. Especially when their parents aren't around!
One of our learners came across a child who waited for her dad to leave before revealing that "Daddy farted in the car so it wouldn't smell when he came in to drop me off".
The cat's out of the bag! Sorry, Dad.
Friends Forever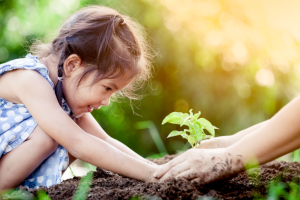 One learner overheard a conversation between two best friends:
"What do you want to be when you grow up,' said one.

"I want to be a gardener,' said the other.

"Okay, well, I want to be a plant so that we can be together forever.'
Aww!
Fashion forward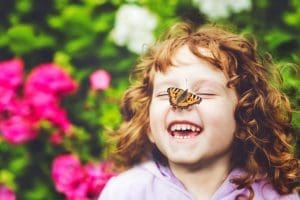 One of our trainers, Jess, was flattered when a young child complimented her new accessory:
"Excuse me, you have a bug on you" she said. "But don't worry, it looks really good."
 Favourites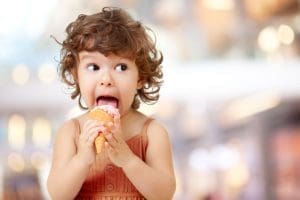 When asked to name their favourite colour most children will say red…blue…yellow…green. But we've heard some pretty hilarious responses over the years, not least:
"My favourite colour is… ice cream!"
Right on!
Getting older
Watching children learn and grow can be a pretty special experience – but what if some children don't see it that way?
One of our learners observed a group of children playing outside with a ball. One child abruptly sat down in the middle of the game and sighed.
"I'm getting too old for this," he said, shaking his head.
Early childhood education: a career full of laughs
There are so many reasons to work in early childhood education and getting your daily fill of hilarity is just one of them. If you're looking for a career that's full of laughs, becoming qualified in early childhood education might be the next step.
Selmar offers a quality training experience which sets you up to enjoy both the laughter and the rewards of a meaningful career.  If you're just starting out on your early learning journey, take a look at our CHC30121 Certificate III in Early Childhood Education and Care. There's also the CHC50121 Diploma of Early Childhood Education and Care if you're ready for the next challenge.
If you're not quite sure what steps to take toward your dream career, our course advisors can help. Give us a call on 1300 223 040 or email myfuture@selmar.edu.au