Did you know that you can leverage your experience, passion and caring instinct and turn it into a meaningful and fulfilling career?
For many, caring for others comes naturally. An innate ability to recognise someone's needs and an in-built desire to help them and ensure they are okay. In many instances natural carers take on a range of care responsibilities in life, including caring for elderly parents, supporting neighbours or simply helping people when they need it. They might also have pursued a line of work that incorporates providing care, such as domestic support.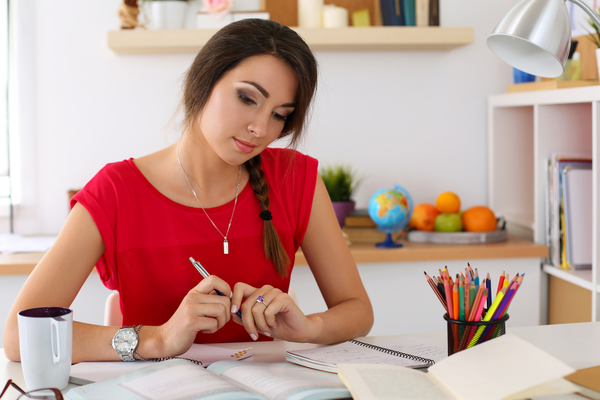 Aged care qualifications can see you create a rewarding career as an aged care worker. Earning a living through following a passion isn't always possible, but for those who find joy in helping other people it certainly is.
Enhance what you bring to those in your care
By gaining qualifications to level up your knowledge and skills you can raise the standard of care for the elderly in the aged care sector. The flow on effect of a highly trained workforce not only improves the lives of those in your care but facilitates better working conditions. When more people are up to date training for the sector, you can expect:
Reduced stress levels:
When you are confident in your abilities and what needs to be done, you will experience lower levels of stress and anxiety in the workplace.
Improved workplace safety:
The risk of injury or incident in the workplace is minimised with adequate training.
Higher levels of productivity:
Equipped with the latest knowledge and skills in aged care, you will be more productive at work.
Increased job satisfaction:
Relevant qualifications contribute to a feeling of satisfaction and fulfilment in your career.
Enhanced outcomes for care recipients:
With carers who have gained the qualifications to deliver the very highest standard of care possible, care recipients are supported to reach their full potential.
As well as these benefits in the short term, completing qualifications means your career is set on an encouraging path for the future. Once qualified, new career doors can open and you can continue to progress and grow. There are many different paths you can explore in the aged care sector, including lifestyle coordinator which involves creating lifestyle programs to enrich lives of the elderly, residential care whereby you provide care at live-in care facilities or home care roles to help elderly people to live independently in their homes.
The aged care sector needs qualified carers
Employers throughout the aged care sector are struggling to find skilled, knowledgeable carers who can enhance the quality of life of elderly people who require care.
The Aged Care Royal Commission Final Report summary includes projections that the number of Australians aged 85 years and over will increase from 515,700 in 2018–19 to more than 1.5 million by 2058! Needless to say, these factors are influencing the demand for aged care services and in turn aged care workers who are qualified and capable.
It's important for many carers to know that they can earn while they learn. That is, they can continue to make a living while undertaking their qualifications. You can work for an organisation as a domestic support worker while you study. Then, with a 12-month Certificate III in Individual Support qualification, you can become a Personal Care Worker. This means making an even bigger contribution to people's lives and advancing your own career.
Taking your care to the next level
So, what's the difference between a domestic support worker (with no qualifications) compared to a qualified aged care worker? Generally, a domestic support worker is limited in the assistance they are able to provide the people in their care. For example, they might only do house cleaning or social assistance such as driving someone to the shops to do their shopping or taking them to an appointment.
Upskilling with a Certificate III qualification to take on a role such as Personal Care Worker will mean you can continue to offer both the domestic and homecare support, but can also add in personal care. This is the kind of care that can ensure elderly individuals maintain their dignity and enhance their wellbeing and self-esteem. It might include showering, assistance with toileting, getting dressed for the day and more. Further, you could assist your elderly clients with their medication by completing a short course specialising in that area of care.
Getting qualified in aged care is achievable
Chances are you might have explored the idea of enrolling in an aged care course previously. The barriers that sometimes pop up for those considering studying include a lack of time on their hands, not feeling confident or just never getting around to it.
At Selmar, we specialise in training people to thrive in the aged care sector and to maximise the outcomes for learners, we have made our aged care courses accessible and achievable. How? By ensuring that you can enjoy a supportive and insightful training experience. When you enrol in an aged care course with Selmar you will be set up for study success. Here a few ways we make aged care training so doable:
Flexible distance and workplace learning
Flexible learning means you can fit your studies into your life. Whether you're working, have family commitments and more, our easy-to-use online learning portal can be accessed wherever and whenever suits you best.
Support when you need it
Just because a course is being studied via distance, it doesn't mean you shouldn't have a learner success team and dedicated trainer to support you throughout the study journey. Every Selmar learner is paired with a trainer who will be on hand for you to communicate with via phone, email, video call and in person. They will support you every step of the way.
Confidence-building practical placement
Practical placement is built in to our aged care courses to ensure that you graduate feeling as confident as possible. Even if you already have experience in the sector, putting your newly learned skills into practice can only ever be a good thing and contributes to you flourishing as a carer.
Developing your personal qualities
Our approach to training doesn't just focus on the subject matter around providing quality aged care — we also aim to develop your personal attributes that will help you reach your full potential. Sometimes known as soft skills, areas such as empathy, compassion, patience, leadership, communication, teamwork and more are essential for building a valuable aged care career.
If you're ready to get qualified to meet the demand of the aged care sector and provide much-needed care to elderly individuals, let's chat.
Our friendly team is available to talk you through your options and help you level up your care career. Contact us today.