With the ability to study aged care online combined with hands-one practical placement, learners can now study to suit their lifestyle while gaining essential practical skills so they graduate job ready.
We've made some significant updates to our CHC33021 Certificate III in Individual Support (Ageing) to improve the course, and you can now study aged care online at Selmar. This means it is easier than ever to gain the skills and training you need to kickstart your career in aged care and open up a variety of rewarding career pathways.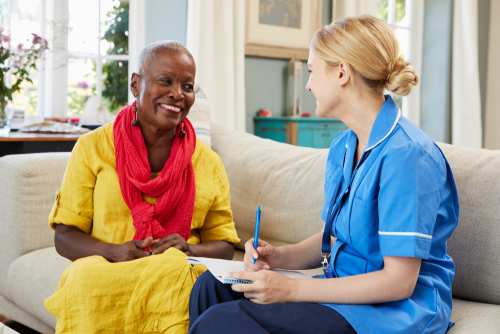 What's new?
Our courses are updated regularly so that your training reflects current trends and knowledge in the sector. This course is designed to the provide up-to-date skills and training needed to start working in aged care.
The updated CHC33021 Certificate III in Individual Support (Ageing) aligns with findings from the Royal Commission into Aged Care Quality and Safety. While many of the core units remain the same, we've added an ageing stream which includes some exciting and relevant new electives.
Responding to the Royal Commission into Aged Care
The Royal Commission into Aged Care emphasised that older Australians have the right to age with dignity. In line with some of its key findings, we've designed new electives in the ageing stream which prioritise dignity and a human focused approach to caring for aged care clients and their wellbeing. From the Royal Commission's many findings we've selected certain areas to focus on in the course. These electives cover:
Recognising and reporting risk of falls
Identifying and reporting elder abuse
Supporting positive mealtimes
And that's not all – new units in the course also include:
Work effectively in aged care – a comprehensive introduction to the sector, guiding learners to understand their role and responsibilities as a Personal Care Worker.
Recognise Healthy Body Systems – this completely revised unit provides a holistic insight into the human body, teaching learners to recognise the signs and symptoms which indicate whether someone is healthy or ill.
Gain practical skills when you study aged care online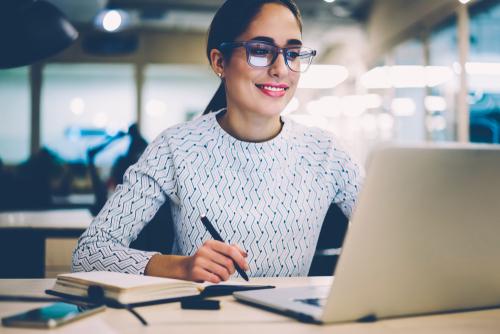 One of the big changes to the course is that learners will now have the ability to complete our aged care course online through a Learning Management System (LMS). Using this interactive online portal, learners can access course materials and study at their own pace alongside trainer led sessions.
As well as completing your online theory, each learning an exciting new feature of our aged care course is that learners will be able to access a virtual workplace which simulates working in an aged care environment. Here, learners can practice skills and test their knowledge in a simulated setting.
We also take learning offline for your in-person Simulation Day which prepares you for your practical placement component. This is where learners gain hands-on experience at an aged care facility so they can graduate with the confidence they need to succeed.
Study to suit your lifestyle
The new course structure means that it's up to you how you study. Studying aged care online gives you flexibility to work around other commitments, the ability to go at your own pace and a supportive environment with quick and easy access to study materials and resources.
The Selmar LMS delivers everything you need to gain a valuable qualification in an engaging, accessible way. The online course features many videos and links to resources so you can stay on track and even access further learning efficiently.
We also offer this course via our virtual classroom delivery mode, where you can enjoy the benefits of online learning and classroom combined as well as have the opportunity to fast track into work placement and complete the course in just 7 months.
Support from start to finish when you study aged care online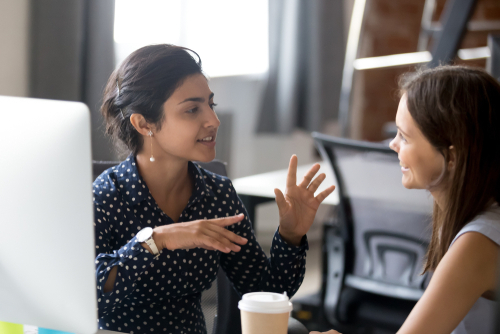 Studying an aged care online doesn't mean doing it all on your own. You'll have access to a dedicated trainer the entire time as well as the full suite of supports offered by our Learner Success Team, including course advice and guidance as well as literacy and numeracy support.
If you've been wondering whether to start a career in aged care, the updated Certificate III in Individual Support makes gaining your qualification easier and more accessible. Don't wait any longer to start your journey in this rich and fulfilling sector.