There are many perks you get when you start a family day care — flexible hours, less stress, rewarding work. Take a look at many more benefits of being a family day care educator here.
Many people, particularly parents, are looking for employment options where they can have the flexibility to earn money around their other life commitments. Opt to start a family day care and you can create a successful business of your own, built to suit your life.
To help you get things happening, we've consolidated all you need to do to start a family day care service of your own into five key steps. Take a look:
Step 1: Check the guidelines
Then check them again. You want to make sure that you are able to fulfil all the requirements to use your home as a family day care service. There are many things to consider, including outdoor space, indoor space, pets, other children and so much more. We covered a few things in a recent blog post, but also check the guidelines for your state.
If all is looking good as far as the environment you can provide, you'll need to get qualified!
Step 2: Get qualified as a family day care educator
This just means you need to enrol in either the CHC30113 Certificate III in Early Childhood Education and Care or the CHC50113 Diploma of Early Childhood Education and Care. As soon as you are actively working towards that minimum certificate III level qualification, you can get things underway for your family day care business.
Step 3: Do your research
What competition do you have in your local area? How will you promote your family day care service to other families? Are there online forums, directories or listings of family day care services in your area? Identify opportunities for your family day care service, including your point of difference and where you should create a presence to gain clients.
It is also important to investigate what kind of program you will offer to your service. Will you have a focus on wellbeing and offer children's yoga? Is a music-based program something your passionate about? These can also form part of how you will market yourself and make your family day care stand out among the rest.
Step 4: Create a business plan
A business plan is really useful to outline your motivation, your goals, the costs involved, what you need to charge to cover your overheads and make a decent income for yourself. You could also include lists of your services, your features and benefits and what you will include in your offering and so much more. A marketing plan should be part of your business plan too.
Step 5: Start shaping young lives
Once you're qualified and set up and families start signing up for your very own family day care service, you can get to work providing education and care
Ready to get started? Chat to our course advisors about your course options by calling 1300 223 040 or send an email enquiry. You could be running your own family day care business in no time!
Please note, family day care rules and regulations can vary between states so please check with your state government guidelines.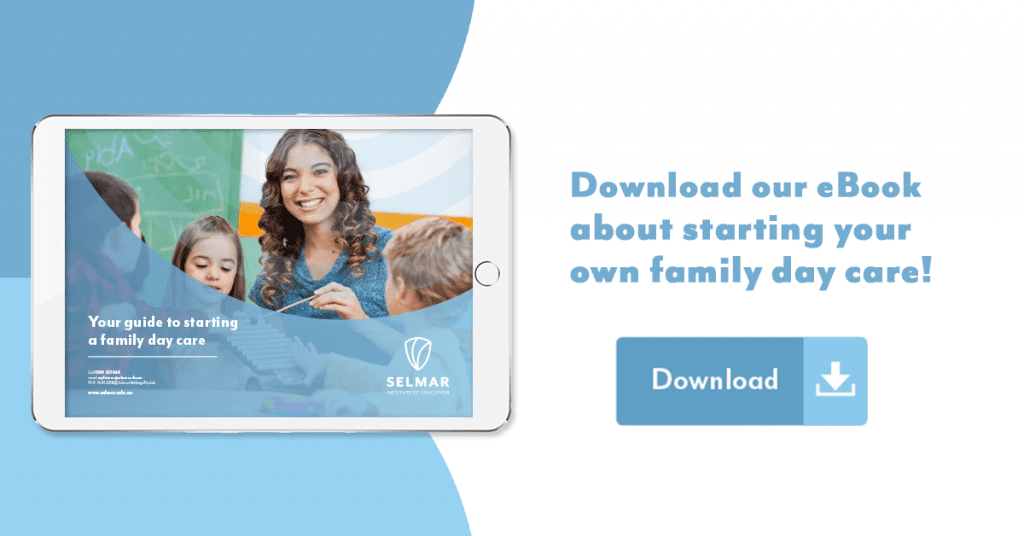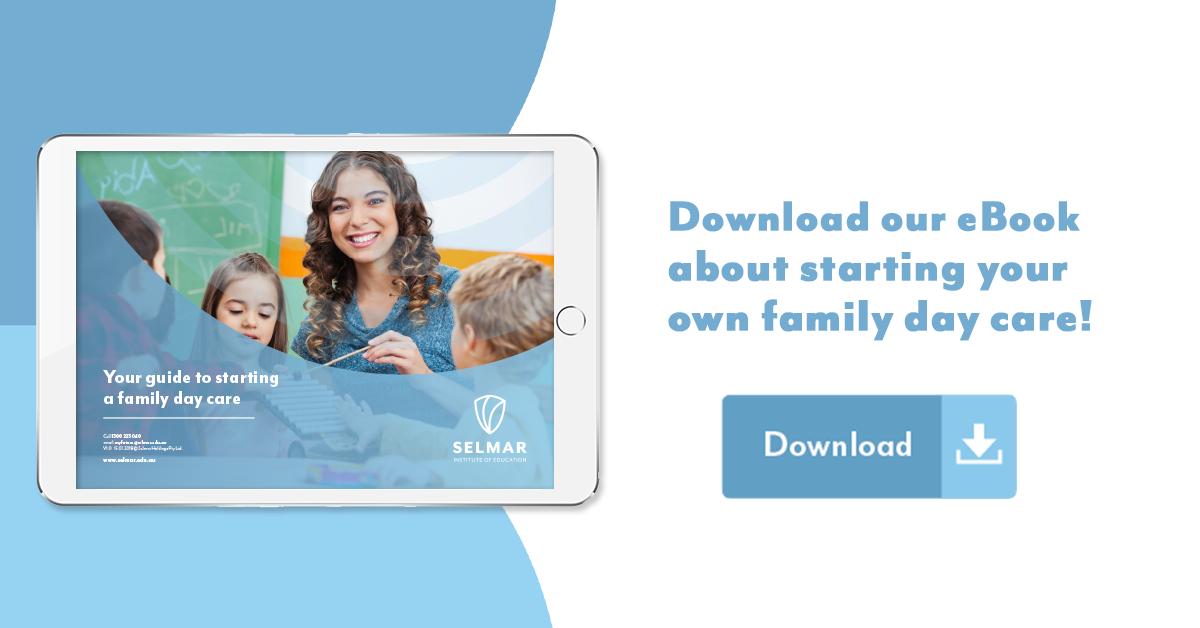 Get Selmar's blogs in your inbox in a second! Subscribe to get our latest blogs now.