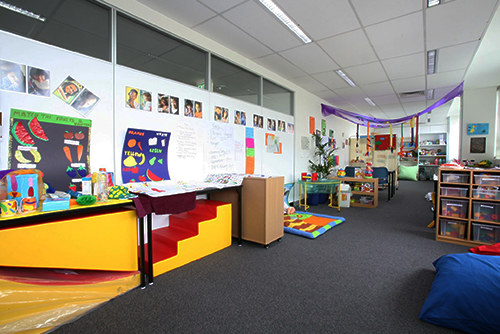 When you're planning your approach to incorporating study and training into your life, there's a lot to think about.
Heading on campus is one training delivery mode option that deserves consideration. To help you get to know what you're in for when you head to our Melbourne campus, let's get to know it a little better.
The location
St Kilda is a Melbourne suburb located around 6 kilometres south-east of Melbourne's CBD.
Renowned for its popular and beautiful foreshore, St Kilda is the home of Luna Park, Acland Street and too many amazing cafes to count.
Selmar's Melbourne campus is located in a central location within walking distance to many of these cafes and some of the best St Kilda has to offer.
Getting to and from campus
Being so centrally located means you'll have no trouble accessing Selmar's Melbourne campus.
If you're driving you'll find Selmar is in close proximity to major freeways and main roads making the trip as direct as possible.
Public transport is available in the form of trains, buses and trams in the area, so you're covered.
The facilities
So why head to campus for training? Because there're so many benefits for you at Selmar's Melbourne campus! And while the local surrounds are great, the real perks of on campus training are at Selmar itself.
When you undertake training on campus you benefit from:
Simulation labs: Get hands-on with your training before you even step foot in a child care centre or aged care facility with our convincing replicas. Perfect for practical training.
Support network: Our on campus students always rave about the friendships they make throughout the duration of their courses. Group learning can be really inspiring too.
Study space: Don't get distracted while studying – we have a lunch room and plenty of space for our students to study, relax and get the most of their training. Plus, we can help with your printing and photocopying needs too.
Selmar's Melbourne campus is located at 3 Wellington Street, St Kilda. Our courses can drive your career forward in early childhood, aged care, business, retail, management, hospitality and more.
Find out more about what we offer at selmar.edu.au.