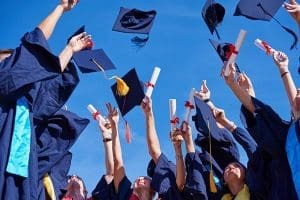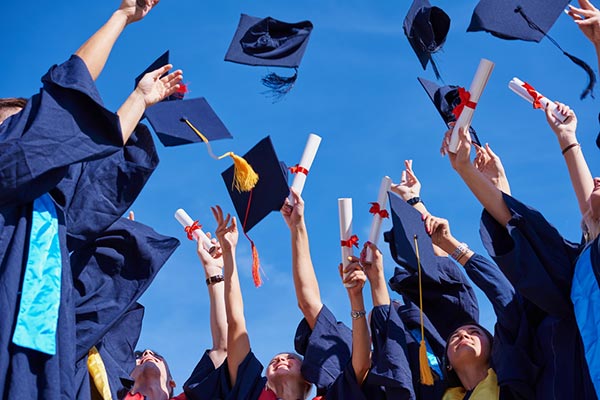 Students across Australia are preparing to finish high school and take on the next chapter of their lives.
If you're one of these students and you are farewelling your secondary school education, you might be wondering what's next for you. What will you do with your time? What will your career be?
With so many options and different people giving you conflicting advice, it can feel pretty overwhelming. Rest assured that we've all been there. We've all sat there at one time or another and thought 'What on earth am I going to do with my life?'
Maybe you're considering university, but you're not quite ready for the long-term commitment at the moment. Your parents might be pushing you in a certain direction but you're undecided. We can't decide for you, but we do have four tips to help as you navigate the world once school is done and dusted.
1. Understand your options
You don't have to follow the path everyone else is taking, and university or getting a job are not the only options. Vocational training is another option that takes a hands-on approach to study so that you are confident and career ready when you graduate. If university isn't an option now, your qualifications gained through vocational training could even form part of your pathway to university down the track if you so choose.
2. Take advice, but the decision is yours
Your friends and family are probably full of advice, which is great. Take it on board but always remember that it's your life and your decision. You know your strengths and interests better than anyone and after all – you're the one who has to do the work!
3. Ask questions
There's no such thing as a stupid question. Questions are the key to learning, so ask away! Ask people who already work in industries you're interested in about their jobs. What are their hours like, what do they love about their work and what don't they like. Course advisors and trainers can be incredibly valuable sources of information so don't hesitate to contact them to ask questions too. Our team at Selmar are always happy to help!
4. It might not be forever
The average person changes their career path up to five times in their lifetime, so the choice you make now may not have any relevance to the job you have in 15 years time. While it's important to consider the future, it's just as essential to your happiness and wellbeing that you choose a career that you can enjoy in the short term.
At Selmar Institute of Education we provide the highest quality training in courses in child care and aged care, as well as business courses.