Some people are naturally caring and gravitate toward supporting others. People with these intrinsic qualities are kind, respectful and patient. They are eager to listen and always treat others with dignity.
If these qualities ring true for you, consider putting your caring nature and natural skillset to work and become an aged care worker in this rewarding sector.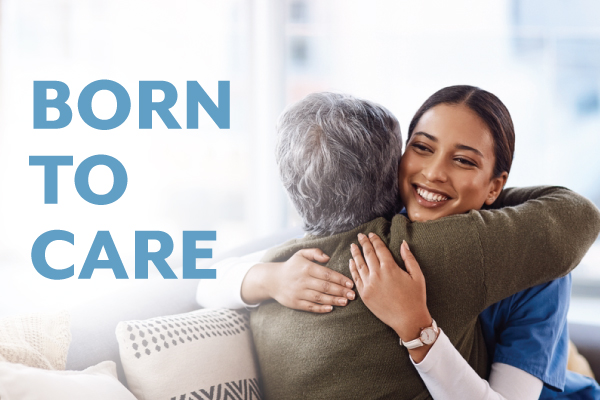 The desire to help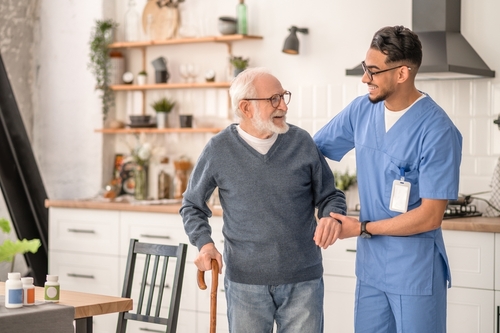 As people age they lose mobility and cognitive function, requiring a little extra help here and there. Being able to provide this assistance can make all the difference to an elderly person's life.
Just because someone is older shouldn't mean they can't live their best life. People with a natural affinity for helping people make great aged care workers because they are passionate about ensuring their elderly clients have the support and encouragement to keep living in healthy and meaningful ways.
The ability to listen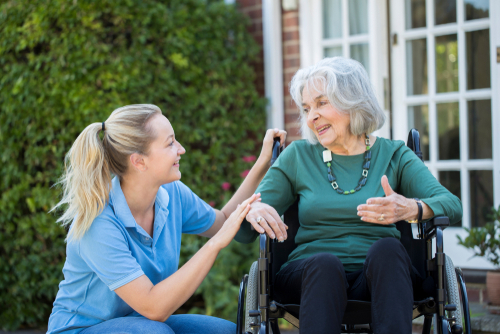 Lots of people like to say they're good listeners, but it's actually quite rare to find someone who truly listens. People with innate listening skills hear what others have to say and listen patiently. They are engaged and love hearing other people's stories whether they are happy or painful ones, knowing that the richest lives are full of both.
Elderly people benefit from feeling as though they are listened to. It can help to alleviate feelings of loneliness and reiterate that they are important members of society. It can also help them share, create connections and remember, improving cognitive function and reducing symptoms of dementia.
If you are one of these rare, true listeners, becoming an aged care worker can be remarkably fulfilling.
The importance of respect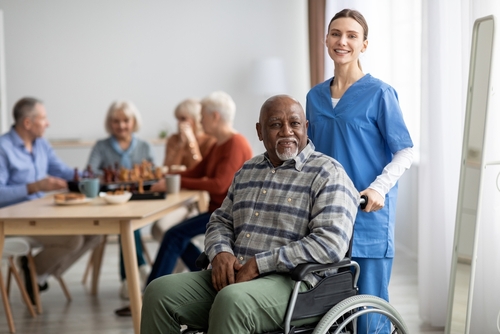 Everyone needs respect to feel as though they are valued, accepted and part of the community. Unfortunately, many elderly people feel respect is lacking in their lives.
People deserve to be treated with dignity – including yourself! Being respectful is as much about self-care as it is about valuing others, and this inherent understanding gives you the ability to build strong and mutually trusting relationships with those in your care.
You might be one of these inherently respectful people who believes in a world where people treat each other with dignity, kindness and understanding – in which case, there's immense value in exploring everything a career in care has to offer.
Wanting to give back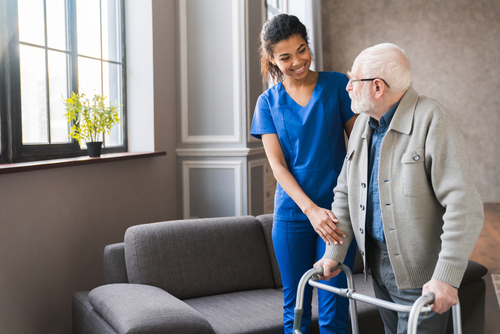 Some people are born to give back to the community, believing that when we improve individual lives we can also benefit society as a whole. Working in aged care means doing exactly this. Helping elderly people to live well strengthens their participation in society and eases the strain on families and community.
If wanting to give back is important to you, aged care is an opportunity to make meaningful change that ripples out through individuals, community and society as a whole.
Become an aged care worker and be rewarded
Aged care is a meaningful career for those born to help, listen, respect and give back. It makes sense to apply these natural passions and abilities to a career where you'll be appreciated and rewarded for your skillset.
With flexible study pathways and many enriching career options to choose from, you'll be able to find a role you love. With aged care workers in more demand than ever you have the unique opportunity to enter the sector at a time when change, opportunity and innovation are taking place. Be a part of better aged care and enjoy a rewarding career where your natural skills are put to use.
Transition to a caring career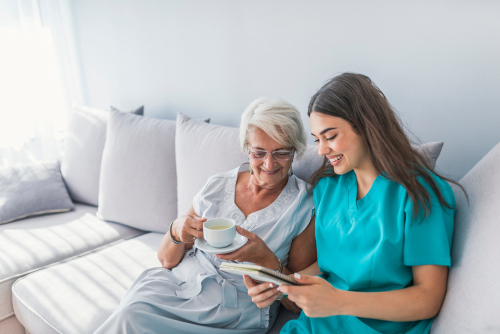 Caring people sometimes find it difficult to find jobs which allow them to express and develop their natural desire to support others. If you're working in a role that doesn't suit you, there's always the option to transition into aged care.
Fortunately, you might already have a range of adaptive skills which will carry over from your old job.
If you're a natural born carer, changing careers could be the decision that allows you to renew your passion and find meaning in a role aligned to who you really are.
Start your journey to become an aged care worker
If you want to pursue a caring career, the next step is enrolling into our Certificate III in Individual Support. This is your springboard for a career in aged care, where you'll learn the fundamentals of helping elderly people live well.
At Selmar we're like you – we care. Our learners are satisfied with the training we provide. We encourage you to get the most out of your learning experience with flexible study, the ability to gain confidence via practical placement, and the support of your trainers every step of the way.
Check out our aged care courses and be the carer you were born to be.