Build it and they will come? As great as that would be, creating a successful and thriving childcare centre does require some conscientious effort, especially when you're in the earlier stages
Working closely with many early learning services, we frequently see what works best when it comes to marketing an early learning centre and attracting families. We've compiled some essential tips help you market your service by putting your best foot forward in the right places.
Waiting for families to discover you is fine, but you also need to help them find you. To do this, you need to know who a little about your prospective families — what do they value, where do they spend their time and how can you get in front of them? These marketing tips will help your early learning centre pop up exactly where you need to. Or you can do your own research on google to access more ideas!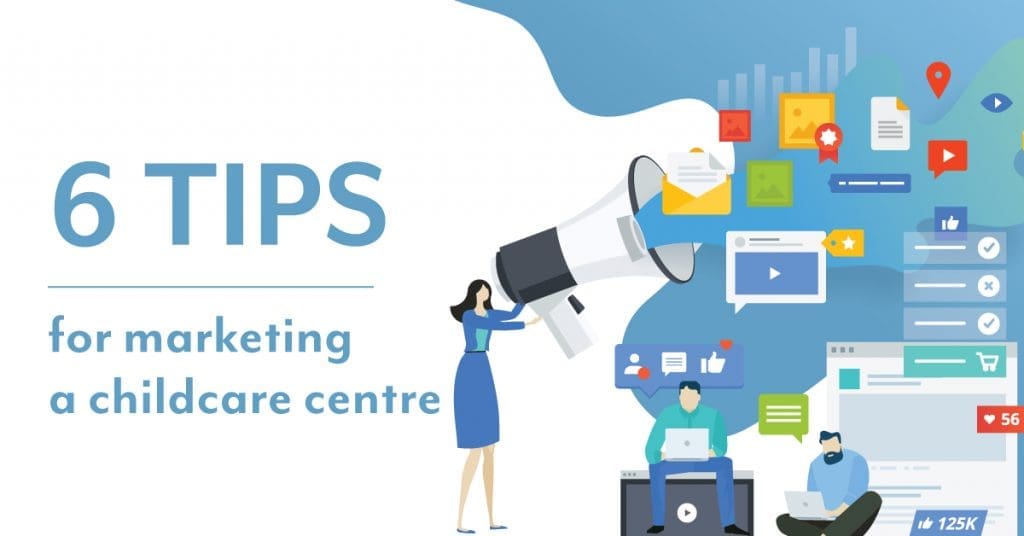 1. Harness the power of social media
It's no secret that many people spend their free time hanging out on the likes of Facebook and Instagram, parents included. Chances are your competitors have a social media presence, so make sure you do too.
There are a range of easy-to-use advertising tools on social media that are inexpensive and enable you to put your early learning centre in front of families in your area. You can even specifically target parents of children in your preferred age bracket within a defined geographical area, and you can opt to spend in line with your individual budget.
However you also need to ensure you are meeting your compliance obligations and it's recommended to first develop a social media policy.
2. Focus on what makes you special
Don't just put yourself out there as another early learning centre. What makes your centre unique? What is your philosophy? What programs do you run? In marketing this is called your point of difference, and it's vital to your marketing success. Make an effort to really know your centre and identify your key selling points. Promoting your special features will help you stand out and appeal to the right families to your centre.
3. Empower families with Open Days
Instead of waiting for families to ask to tour your early learning service, send them an invitation! Make it a community event with a sausage sizzle or activities for children and showcase everything your service has to offer to local families. Chat to the parents and the children and give them a taste of what the educational experience at your centre is like.
4. Community collaboration
Community ties have amazing benefits for the wellbeing of everyone in a family, as well as for local businesses. Involve yourself with the local businesses and embed your early learning centre within your community to attract families in your area.
Ask for the support of the families at your early learning centre by encouraging them to recommend your service to other families. Hopefully by giving families and children the very best experience of early childhood education they will do this for you, but if not an incentive could be useful such as a free day of care for a child if a family they recommendation enrols with your service.
6. Traditional marketing avenues
There's something to be said for the good old flier in the letterbox from a local business. Do a letterbox drop advertising your early learning centre to the local community, pop an ad in the local paper or school newsletters in the area or look at the community magazines in your area that are read by families. Make sure your ad stands out and shows off exactly what you're all about.
Find the right approach to marketing for your childcare centre
When the enquiries come in, make sure you ask how they found out about you so you know what's working and what's not.
If things are slow, remember you're not alone. Occupancy can be a challenge for many services from time to time. A little effort on marketing a childcare service can go a long way, so get started to help those families find out just how fantastic your service is!
Want to see more articles like this? Subscribe to our Industry newsletter for all our insights, news and tips!