The Diploma of School Age Education and Care applies to educators who are responsible for the day-to-day running of a before and after school care and/or vacation care service, with duties such as planning, implementing and managing programs which address regulatory and duty of care requirements.
Upon completion of the qualification, graduates will have gained the skills and knowledge necessary to manage a school age education and care program. This course will assist you to design and implement the curriculum to foster children's learning and development and to reflect on your own professional practice.
Study via workplace or distance with dedicated trainer support!
Start studying sooner with a VET Student Loan
VET Student Loans are available for the Diploma of School Age Education and Care. Our courses also provide other payment options including payment plans and direct debit. Learn more about our fees and funding.
Call us on 1300 223 040 to find out more about our school age education and care training today!
Course code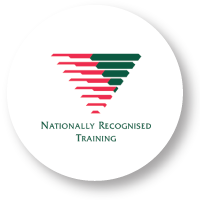 CHC50213
Qualification
Diploma of School Age Education and Care
Delivery mode
Workplace, distance
Course duration
13 months
Practical placement hours
Minimum of 240 hours that we can help you organise (working hours can be incorporated as placement hours for workplace students)
Nationally recognised
Yes
Government funding & fees
VIC, NSW, QLD
Payment methods
VET Student Loan
Course units
Core units
CHCSAC001 Support children to participate in school age care
CHCSAC002 Develop and implement play and leisure experiences in school age care
CHCSAC003 Work collaboratively and respectfully with children in school age care
HLTAID004 Provide an emergency first aid response in an education and care setting*
CHCECE004 Promote and provide healthy food and drinks
CHCPRT001 Identify and respond to children and young people at risk
CHCECE009 Use an approved learning framework to guide practice
CHCDIV002 Promote Aboriginal and/or Torres Strait Islander cultural safety
CHCECE001 Develop cultural competence
CHCECE026 Work in partnership with families to provide appropriate education and care for children
CHCECE019  Facilitate compliance in an education and care services
CHCECE020 Establish and implement plans for developing cooperative behaviour
CHCECE021 Implement strategies for the inclusion of all children
CHCECE016 Establish and maintain a safe and healthy environment for children
CHCECE024 Design and implement the curriculum to foster children's learning and development
CHCECE018 Nurture creativity in children
CHCSAC005 Foster the holistic development and wellbeing of the child in school age care
CHCECE011 Provide experiences to support children's play and learning
Elective units
CHCPRP003 Reflect on and improve own professional practice
HLTWHS003 Maintain work health and safety
CHCECE025 Embed sustainable practices in service operations
CHCECE023 Analyse information to inform learning
CHCECE022 Promote children's agency
CHCECE002 Ensure the health and safety of children
CHCLEG001 Work legally and ethically
Course entry
To commence this program, your Language Literacy and Numeracy (LLN) skills must meet the required standards for ACSF LEVEL 3.
Victoria and NSW students — You need to either provide a current Working With Children Check (WWCC) or provide evidence that you have applied for a WWCC. Find out more information here: VIC NSW
Queensland students — You need to either provide a current Blue Card or provide evidence that you have applied for a Blue Card. More information
If you are unable to obtain a WWCC  or Blue Card you will not be able to complete the requirements of the course and will not be eligible for government-subsidised training for this course.
Outcomes
Possible career pathways you may like to consider upon completion:
Outside school hours care coordinator
Outside school hours care educator
Program leader
Service manager
Team leader
Vacation care coordinator
Delivery
If you're already working in the school age education and care industry, workplace training could be the perfect delivery mode for you to upskill and advance your career. Studying to get qualified or advance your skills while working at the same time means you can earn while you learn and put your career goals within reach sooner.
You will have a dedicated trainer who will arrange regular face-to-face visits to your workplace and support you throughout your learning journey. 
Study method: Online or paper-based
When you choose to study online with Selmar you get all the benefits of online learning while still receiving dedicated trainer support from start to finish.
Access your materials and assessments anywhere, anytime and learn with interactive videos and quizzes. Communicate with your trainer and other peers in real time on your easy to use dashboard. Read more
For those not currently working in the school age education and care industry, you can study around your life commitments with practical placement we can help organise.
Your dedicated trainer will provide feedback, guidance and support via email, skype and phone as well as arrange regular placement visits to complete observations and provide coaching.
Study method: Online or paper-based
One of the benefits of studying with Selmar is our practical learning that will help you develop hands-on, real-life skills so you develop industry-ready confidence to succeed in the workplace! As part of this program, a minimum of 240 hours must be completed in an education and care service. For students not currently working in the industry, these hours are incorporated into our programs through practical placement. And, we even help you organise placement via our extensive industry centre network! Read more