Take the first step into a rewarding aged care career.

Gain the skills, knowledge, and confidence to make a difference in this vital sector.
FEE FREE*  |  5 WEEK PROGRAM + TRAINEESHIP  |  GREATER SYDNEY
With the continual rise in our ageing population, the aged care profession is one of Australia's fastest growing sectors.
Initially available to residents in the Greater Sydney area, our Aged Care Employment Program provides the technical, behavioural & mindset and employment skills to confidently enter the aged care workforce. Learners are also provided with mentorship and trainer support throughout the entire program.
Learners undertake a comprehensive 5-week Work Readiness Program to prepare for a career in Aged Care. Upon successful completion of the Work Readiness Program, learners will gain entry into a CHC33015 Certificate III in Individual Support traineeship with highly regarded and leading aged care provider Uniting NSW.ACT.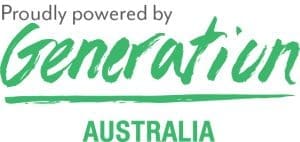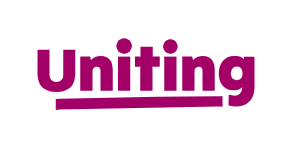 Work Readiness Program
The Work Readiness Program is a 5-week, full-time online program that provides the foundational technical skills, behavioural skills and mindsets to set learners up for success in a career as an aged care worker. Proudly powered by Generation Australia.
CHC33015 Certificate III in Individual Support and Uniting Traineeship
Participants who successfully complete the Work Readiness Program will transition into a 12-month CHC33015 Certificate III in Individual Support traineeship with Uniting. This will provide a nationally-recognised qualification to work in aged care with on-the-job learning as a trainee with Uniting. Traineeships may be full-time or part-time, depending on need. At this stage, traineeships are only be offered in the Greater Sydney region, however this is expected to expand into other regions for our 2022 programs.
On successful completion, learners will be awarded a nationally recognised qualification and be ready for a career as a Care Service Employee with Uniting.
Click here for full details on our CHC33015 Certificate III in Individual Support.
Get started today.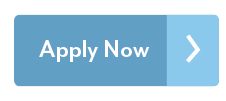 Course code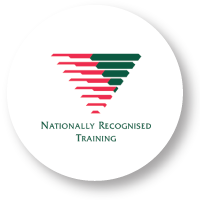 CHC33015
Qualification
Certificate III in Individual Support
Streams
Ageing or Home & Community
Delivery mode
Online, workplace
Course duration
Work Readiness Program – 5 weeks (full-time)
Traineeship – 12 months (full-time/part-time)
Key dates
Start: Monday, 15 November 2021
End: Friday, 24 December 2021
Traineeship: commences January 2022
Nationally recognised
Yes
Government funding & fees
NSW
The entire Aged Care Workforce Program (Work Readiness Program and CHC33015 Certificate III in Individual Support) will be delivered at no cost to eligible participants.
Course units
Technical Skills
Person-centred approach to care
Grooming, dressing and bathing an elderly person
Assisting an elderly person with nutrition and hydration
Using a walker or wheelchair
Managing health and safety of elderly people
Adaptive communication & confidentiality
Facilitating empowerment of the elderly
Behavioural Skills & Mindsets
Empathy
Communication
Adaptability
Growth mindset
Personal responsibility
Future orientation
Employability Skills
CV and cover letter preparation
Personal branding
Interview techniques
Traineeship Learning Outcomes
Working effectively in Aged Care
Infection control
Safe work practices for direct client care
Provide individualised support
Support independence and wellbeing
Recognise healthy body systems
Assist clients with medications
Work legally and ethically
Work with diverse people
Providing dementia support
Deliver care using a palliative approach
During the traineeship, learners will assist clients with daily tasks such as showering, shaving, dressing and eating; support their mobility through the use of hoists, wheelchairs and other equipment; and ensure social needs of clients are met by helping them engage with recreational and leisure activities.
The program will be divided into two streams: Ageing, to work in Residential Aged Care (RAC); and Home & Community, to work in a Home & Community Care (HACC) setting.
Learners will be allocated into a stream based on personal preferences and fit for the role.
The Ageing stream will prepare learners to provide high-quality and tailored care services to clients living in residential aged care homes
The Home & Community stream will prepare learners to provide high-quality and tailored care services in the home environment, supporting clients to stay independently in their own homes
In a Residential Aged Care environment, responsibilities may include:
Providing a wide range of personal care services to residents
Supervising daily hygiene – showers or baths, shaving, cutting nails; lay out clothes and assist in dressing; make beds and tidy rooms; store clothes and clean wardrobes
Assisting and supporting residents with medication utilising medication compliance aids; simple wound dressing, etc.
Assisting with meals and feeding
Recognising, reporting and responding appropriately to changes in condition of residents
In a Home & Community Care environment, responsibilities may include:
Helping around the home: Assisting with housekeeping, grocery shopping and meal preparation
Personal care: Help with showering and getting dressed
Transport: Getting to appointments or going on shopping trips
Social and wellbeing: Encourage social connectedness through conversation, outings and other activities
Course entry
Eligible learners must be based in Greater Sydney, NSW
Other requirements:
Not currently in education or full-time employment
Over the age of 18 when commencing the traineeship
Available and willing to commit to full program duration:

Work Readiness Program: Full-time for 5-weeks (online)
Traineeship: Full-time/part-time for 12-months; able to commit to regular classes (online) or practical sessions, available to work a variety of shifts across the week.

Likely to get a clear Police Check, and NDIS Check
Be an Australian or NZ citizen, permanent resident, or on a humanitarian visa
Have basic tech, numeracy, and literacy skills (ACSF level 2)
Likely to successfully  complete a Functional Assessment before commencing traineeship
Evidence of flu and/or COVID-19 vaccination before commencing traineeship. For more information, check your state health department website
For Home & Community Care stream only:
Have a P1, P2, or full NSW driver's license
Access to a reliable, registered and insured car is desirable
Outcomes
By the end of the program, participants should be able to achieve these performance goals:
Treat all individuals with empathy, dignity and respect, focusing on empowerment and person-centered approaches to make informed decisions
Demonstrate key technical skills associated with the Care Worker role, including direct care, clinical care, accurate documentation, and non-care tasks so all individuals can thrive
Establish and maintain respectful relationships professionally with individuals, carers, families and work collaboratively with other professionals
Demonstrate clear, calm and professional active communication with individuals, colleagues, supervisors, and community members
Demonstrate ability to adhere to quality and safeguarding frameworks for safe and hygienic work practices
Delivery
Study Mode
The Aged Care Employment Program is delivered online and in the workplace.
The Work Readiness Program component is a 5-week, full-time online program that will help learners develop the personal and technical skills to commence a traineeship as a care worker. The program runs from 9am-5pm on Monday-Friday, and will include a mix of online-classroom and individual learning. The program will be led by qualified and experienced Selmar trainers, and include holistic support from experienced mentors. Support for learners without access to a computer will be provided.
Upon successful completion of the Work Readiness Program, learners will gain entry into the CHC33015 Certificate III in Individual Support (Ageing) traineeship with Uniting, consisting of both online and workplace training.
Mentorship Support
Selmar programs powered by Generation aim to provide meaningful and holistic support to help you on your professional journey. We recognise that every participant has diverse backgrounds, challenges and goals; so we provide mentorship support that is tailored to your unique circumstances.
Learners will be assigned to a mentor while enrolled in the Work Readiness Program, who will work with the learner to identify goals, work through personal challenges and help build practical skills and emotional intelligence. Mentorship is a requirement for completing the program. Mentors will conduct formal check-ins with learners throughout the program.