Trainees are a huge asset for those operating aged care and early childhood education services. As well as being trained on-the-job, bringing aspiring workers in on traineeships means you might be able to access a wage subsidy to support you in supporting trainees.
If you haven't taken advantage of the Boosting Apprenticeship Commencements (BAC) wage subsidy yet, now is the time! This BAC wage subsidy is available for traineeships in aged care and early childhood education and care across Victoria and New South Wales — and has been extended until June 30th 2022.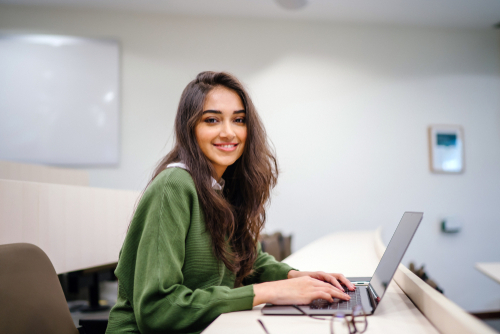 What is the Boosting Apprenticeship Commencements wage subsidy?
Funding for the Boosting Apprenticeship Commencements wage subsidy was introduced to offer a helping hand to businesses in taking on new trainees while assisting them in their recovery from the impact of the pandemic. The funding supports eligible businesses who engage a person in a traineeship to access a wage subsidy of 50 per cent for a 12-month period from commencement, maxing out at $7,000 per quarter.
This financial support is to encourage a workforce of highly skilled employees who can continue to sustain recovery for the economy and for essential care sectors.
Getting familiar with traineeships
If you're not entirely sure what a traineeship is, let us explain. A traineeship combines theory-based learning with the practical experience of working in a chosen sector. While quality courses will incorporate practical placement, a traineeship gives learners the opportunity to work and earn while they learn on the job.
Chances are you are familiar with apprenticeships — traineeships are similar in that they both involve learning while working at the same time. That is, learning on the job but supported by also undertaking coursework with a training organisation. While apprenticeships are for those seeking skilled trades, traineeships are for people wanting to undertake vocational training. Further, traineeships can take as little as 12-months to three years to complete, while apprenticeships tend to be longer.
What traineeships bring to your service
While wage subsidies are appealing, the appeal of trainees extends far beyond financial support. When you take on prospective staff via traineeships you can set yourself up to find skilled, knowledgeable educators who are the perfect fit for your service.
Recruitment can be an arduous process. Preparing job advertisements, reading applications, shortlisting candidates, scheduling interviews, conducting interviews — it all takes time and energy, and there are no guarantees. Going through all the stages of recruitment and still not feeling like you have found the right person to join your team is frustrating and disappointing.
When you hire a trainee, it's a different story. Inviting trainees undertaking workplace training within your service can be the perfect way to shape a strong team to support your business. They are learning on the job under your supervision and guidance.
Key benefits of hiring trainees include:
Gaining employees who will have well-developed practical skills from hands-on learning
Enjoying the benefit of employees who have been shaped and guided to match your workplace
Saving time in the recruitment and onboarding process
Improved employee confidence through their highly supported and practical training
Not to mention of course the financial incentives available to support you in taking on trainees at your service.
How we support you through the traineeship process
At Selmar we provide assistance to services across Victoria and New South Wales who are interested in employing trainees. We offer distance training so that those undertaking a traineeship have the flexibility to work and learn with minimal disruptions to the way you run your aged care or early childhood education service.
As well as providing flexible and supported training experience for your flourishing educator or carer trainees, here a few ways we support you through the traineeship process:
We assign a Key Account Manager who will work with you and the Australian Apprenticeship Support Network (AASN) provider to support the completion of paperwork and provide supplementary reporting
We assist with information to determine eligibility for traineeship funding
We coordinate the traineeship registration activity with AASN, us and you
We follow up on registrations and support with claim forms and completions
Exploring traineeships and funding options
The Boosting Apprenticeship Commencements wage subsidy isn't the only option available to the early childhood education and aged care sectors. You might also like to explore eligibility for additional wage subsidies and incentives to support you and your workforce in achieving your fullest potential.
Get in touch with Selmar for further support in the best way to approach bringing trainees into your aged care or early childhood education workplace.