Across the early childhood education sector and the aged care sector, demand for services is continuing to rise. However, the workforces in these sectors are facing a shortage of skilled employees.
This is part of the reason why it's so important for Selmar to partner with Employment Service Providers (ESPs), to ensure these vital sectors can continue to provide care and support to our communities.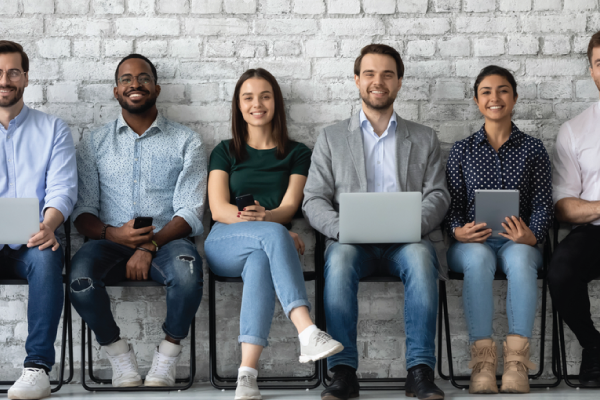 Unpacking the role of an Employment Service Provider
An Employment Service Provider (ESP) is an organisation that offers assistance to job seekers. ESPs can be a valuable source of knowledge and resources for job seekers and can make all the difference when it comes to securing a career.
For a number of job seekers, whether they are parents looking to return to work, individuals who were affected by COVID-19 or anyone not currently employed who want to be, the process of finding career options can be overwhelming. From assessing their own existing skillsets and transferable skills, to exploring the training required to apply for a position — it can be difficult to know where to begin. This is especially true if a person is looking to move into a sector that they might not currently be familiar with.
With an ESP's support, those seeking employment are able to be guided through the process to get the best possible outcome. ESP's can offer invaluable practical support too including resume writing and the use of computers and printers.
Selmar's approach to working with Employment Service Providers
With the understanding of just how crucial it is to build a highly-skilled workforce for the fast-growing aged care and early childhood education sectors, Selmar recognises the multiple benefits of working with ESPs. For us, a partnership with ESPs means we can further develop our employer support approaches within aged care and early childhood education.
Our work with ESPs contributes to our ability to advocate for these sectors and offer high quality training opportunities to ensure passionate and skilled individuals enter the workforce.
Selmar's work with ESP support services and individuals in a range of ways:
Support early childhood and aged care services
We are aiming to fulfil the role of support for early learning and aged care services to find potential employees. We do this by training individuals who use ESPs to find work opportunities, to help them become competent, skilled, job-ready individuals. This helps to address a range of challenges including:
Workforce shortage – using our connections to find committed staff
Saving time and resources in the search process
Finding workforce pipeline on behalf of service management
Finding untapped talent in the sector
Attracts individuals who may not have been aware of the sector/jobs available
Educating ESP consultants about the benefits their clients can receive from working in these sectors and the type of skills needed
Support individuals looking for meaningful careers
Working in conjunction with ESPs, we can benefit individuals looking for meaningful work with services looking for potential staff. Job seekers can feel confident in:
Receiving quality training
Finding rewarding employment opportunities
Enhancing their skillsets
We are pleased to be able to support ESPs and individuals looking for work via our connections to the sectors to support the growth of the early childhood education and care workforce, and that of the aged care workforce too.
One example of how we provide employer support while empowering job seekers is through our Work Readiness Program, catering to the aged care sector. The approach we take helps individuals to ascertain whether they are suited to an aged care career before committing to undertaking the vocational training. Our partnership with Uniting empowers us to support the program's participants on their job-seeking and training journey. Through this journey we see individuals go from being successful learners to successful workers.
Helping more individuals gain rewarding careers
Rewarding career opportunities lie in early childhood education and care and in aged care for those who have the commitment to making a difference. Working as a bridge between ESPs and the sectors in need of skilled employees we can contribute to building strong workforces.
As a Registered Training Organisation we possess the ability to ensure these individuals are training to the highest possible standard to best meet the demands of aged care and early childhood education, and lift the standard of these workforces now and well into the future.