We've been talking a lot lately about our Workforce Solutions initiative, designed to alleviate staffing issues and develop retention strategies across the board.
We're working with providers to address skills shortages and find the right employees for your service. One facet of our approach we haven't highlighted yet is access to our cohort of skilled learners.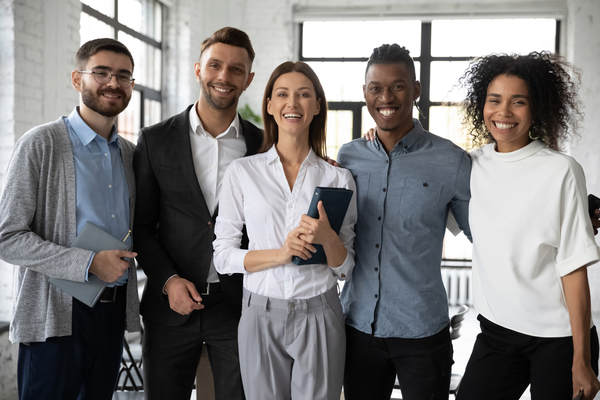 Find the best employees for your service
Selmar specialises in training and education for the aged care and early childhood education sectors. Our learners leave Selmar with the practical skills and experience required to become great carers. It's not just their practical skills which distinguish them either: Selmar graduates are known for their passion, enthusiasm and adaptability.
Here are a few reasons why Selmar learners make great employees:
Our courses are updated regularly to reflect the demands of the sector
Our learners receive training and support from experienced trainers
Practical placement and workplace training enables learners to apply their skills as they develop
We prioritise transferable skills which give learners the ability to adapt to the demands of the workplace
Our learners want to make a difference
Our learners are ready for work
Organisations choose Selmar to deliver quality training to their staff so that they can deliver a high standard of care to their clients in turn. Whether it's aged care or early childhood education, partnering with Selmar means being connected to our successful learners, skilled graduates and beneficial programs.
Access our work-ready learners
Industry forecasts in early childhood education estimate that over 6,000 new workers are needed to meet ongoing staffing demands. In aged care this figure is even higher. Education and training is the backbone of both sectors, and there has never been a more important time to consider how partnering with a Registered Training Organisation (RTO) can help address staff shortages.
Partnering with Selmar gives organisations access to our cohort of work-ready learners. We offer one-on-one workforce strategy sessions with our experts at Selmar, where we'll develop a detailed recruitment plan for your business. But first, let's have a look at a few ways you can take advantage of our work-ready learners.
Address short-term staffing issues by taking on placement learners
Taking on placement learners is a great way for centres to gain a few extra pairs of hands. Our aged care and early childhood education courses are updated regularly to reflect the needs of the sector, so you can be sure that placement learners will be joining your workplace equipped with current knowledge and appropriate skills.
Consider new entrants to the sector
When considering newly qualified educators and carers as candidates for employment it's natural to weigh up the benefits. It can be easy to dismiss hiring new entrants on the basis that they will require more support than experienced staff. It may be true that new entrants need encouragement, but this doesn't have to be a burden. In fact, it can be an opportunity to tailor your team to suit the needs of the business. We'll work with you to support the ongoing training of new entrants by distance and to provide upskilling opportunities for staff.
Get connected with Employment Service Providers
In light of the current skills shortage we're putting new energy into our partnerships with Employment Service Providers (ESPs). For us, working with ESPs is a way to strengthen the support network available to businesses. Through our work with ESPs we advocate for early childhood education and aged care, ensuring that personnel and resources are directed where they're needed most. We can connect you to ESPs to help find suitable employees.
Building a unique workforce strategy
We're here to help build workforce strategies that support individual organisations and businesses. That means sitting down together and tailoring a specific approach. Whether it's finding staff for aged care or supporting new educators, we'll direct you to take advantage of the many resources and programs we provide.
Some of these have been covered in other articles, but let's quickly refresh your memory:
Our Aged Care Employment program streamlines the process of getting qualified and provides staff through traineeships
We offer short courses and group training to maximise workforce capability
Our dedicated placement and traineeship coordinators can work with service management to streamline the administrative component of taking on our learners
We provide advice and administrative support which allows you to take advantage of wage subsidies and government funding
We can work with you to recruit suitable employees via Employment Service Providers
We put our learners at the heart of what we do
There's one thing at the heart of every one of our workforce strategies, and that's our learners. We begin with a passion for education and through our learners' practical skills, dedication and enthusiasm for the work they do, that passion ripples out through the sectors we support.
If you would like to meet our learners, contact our team to find out how we can work together to develop workforce solutions.