When it comes to the first day of a new role, you might find yourself feeling nervous or excited or unsure —or a combination of many feelings! Even more so if this is your first day in a new career you've been pursuing.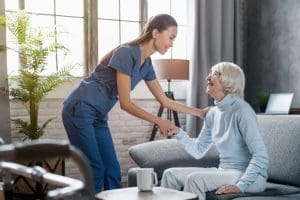 In preparing yourself for your first day and a new career, it's best to speak to people who have been exactly where you are. Aged care professionals who can tell you what it is really like and what you can expect as you head into the sector.
Of course, not everyone knows a bunch of aged care workers who they can ask, so we've done it for you! We spoke to people with experience working in the sector about what they know now that they wish they knew prior to starting their careers in aged care.
1. That I will make some incredible bonds
"I feel like we don't talk about this side of aged care enough — the bonds we create and amazing stories we hear. The focus is often on the physical support we offer the people we provide for care for, but the emotional support is a huge part of being in aged care."
While providing physical support is a vital aspect of being an aged care worker, the emotional support you offer and the connections you make are so valuable.
For some elderly individuals, you may be among only a small number of people they see and you contribute greatly to how they experience the world.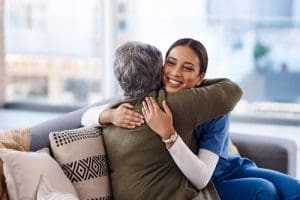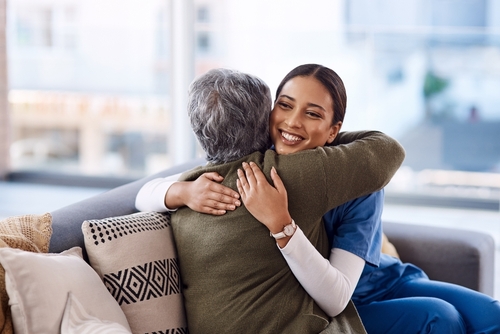 2. That there will be challenging behaviours to face
"Working with the elderly especially with people who live with dementia was more challenging than I expected. The aggression and distress you witness is pretty confronting at times."
Every sector has challenges and aged care is no different. As an aged care worker, you will provide care to ageing individuals including many living with different levels of cognitive impairment.
In some instances, this can mean having to be very patient, while in other situations you may need to know how to carefully read situations, attempt to reassure and deescalate, or what to do to keep everyone in the environment, including yourself, safe.
3. How rewarding being an aged care worker is
"It's very rewarding. A lot of people appreciate what you do, and you also notice how much you're helping their life. It really leaves you going home feeling good about what you have achieved for the day and what you're doing with your life."
It's common to hear the word 'rewarding' used when people describe the nature of an aged care career. Countless Selmar graduates and trainers agree that it really is true! A career as a caregiver in aged care will give your life a sense of purpose and fulfilment.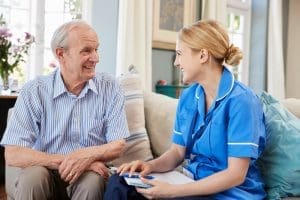 4. That aged care is not just residential care
"I love that every day is different in my role in home care. I visit a variety of homes and do lots of different tasks to support lots of different people which I didn't really imagine when starting out."
Residential care may be one of the most well-known aged care workplaces, but it's certainly not the only one. Further, each residential care facility can vary too.
When it comes to finding an aged care role to suit your lifestyle and preferences for your career, there are plenty of options to explore in home care, residential care and more.
5. How proud I would feel of my career
"I didn't know how proud of myself I would feel being in aged care. Because it is a challenging job but it's such an important one. I really am proud to say that I care for people who really need me"
A hefty amount of our life is spent at work, so it makes sense to invest our precious life well by choosing a career that makes you feel proud of yourself. A career that we can be passionate about and see the difference we make.
Aged care ticks all those boxes, offering a career opportunity that makes the world a better place.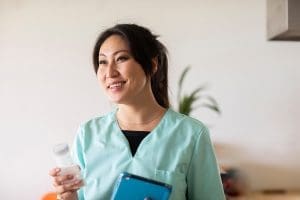 Practical experience to be prepared
Making sure you feel prepared is part of what we provide to our aged care learners.
Practical placement is incorporated into our courses, so when it comes to your first day, you've already been there and done that.
Placement lets you head into an early learning environment and undertake tasks true to the role you would be heading in to. This hands-on learning is invaluable and sets you up to enter the workforce feeling ready.
We've got a bunch of tips to prepare you for that too – take a look.
Commence your aged care career with confidence
If a fulfilling aged care career is what you're pursuing, the Selmar team is right behind you. Check out our aged care courses or reach out to chat about your goals.