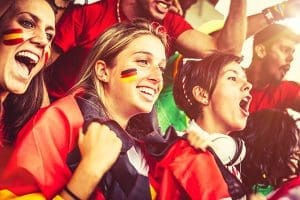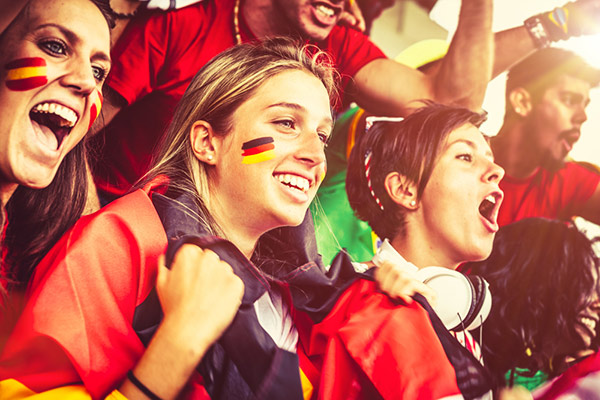 One of the best things about living in a multicultural country like Australia is the many different cultural and religious events and activities. Here are some of Selmar's top picks for cultural dates to celebrate throughout the year!
January
7 Orthodox Christmas Day
14 Orthodox New Year
Many Orthodox churches in Australia recognise the holiday dates according to the Julian calendar rather than the more commonly used Gregorian calendar. This means their Christmas and New Year celebration fall two weeks later.
17 World Religion Day
The Baha'i Faith is an independent world religion that was founded in 1844 with the aim to unify into a peaceful global society. Initiated by the Baha'is from the US in 1950, the day promoted the idea that the world's religions are harmonious.
26 Australia Day 
Australia's official national day marks the 1788 arrival of the First Fleet of British Ships at Port Jackson, New South Wales, and the raising of the flag of Great Britain by Governor Arthur Phillip. This day is also referred to as Survival Day, in recognition of the Indigenous peoples of Australia who have lived here for 60000 years.
February
8 Chinese New Year
Each year, Australia's Chinese community hosts a range of New Year activities.
9 Shrove Tuesday
Commonly known as Pancake Day, this Christian day is a chance to indulge in pancakes before the fasting of lent begins.
14 Valentine's Day
A day for love, Valentine's is widely celebrated with flowers, cards and romantic dinners. You could decorate the office with paper hearts and fresh flowers to get everyone into the spirit of the day.
20 White Night Melbourne 
As the night sky darkens, Melbourne lights up from dusk till dawn for White Night. Why not get a group of colleagues together for a nighttime stroll?
March
17-20 Formula 1 Australian Grand Prix
As the F1 engines roar into Melbourne, why not bring the thrill of the race into your workplace with an office sweep.
17 St Patrick's Day
Green is the theme for Ireland's national holiday, so you could encourage staff to dress up for the day in theme or with just a touch of green.
21 Harmony Day
Celebrating Australia's cultural diversity, Harmony Day promotes inclusiveness, respect and a sense of belonging for everyone. 
25-29 Easter
Easter is the oldest Christian festival, celebrating the resurrection of Christ. Today, East is often celebrated with chocolate eggs, bunny rabbits and flower bonnets – there is plenty of Easter fun to be had. It's a great time of the year for a staff family picnic complete with a visit of the bunny herself!
April
25 Anzac Day 
Anzac Day recognises Australian and New Zealand soldiers lost in all wars and conflicts. Increasingly, efforts are made to recognise all casualties of war. You could offer poppies or badges for sale to staff and customers to raise funds for veterans though a charity such as legacy or your local Rotary club.
8 Hindu New Year
Celebrated according to the Hindu Lunar Calendar, this New Year is celebrated on different dates in different regions of India, but most often at the beginning of spring. The New Year day is regarded as auspicious to start any new venture, maybe a new project arising from an innovation workshop.
23 First Day of Jewish Passover
Many Jewish people in Australia celebrate Passover, a commemoration of the liberation of their people by God from slavery in Egypt under the leadership of Moses.
May
1 Orthodox Easter
Many Orthodox Christians in Australia celebrate Pascha according to the Julian calendar. Celebrating the resurrection of Jesus Christ, Easter is a time to get together for a festive meal, often after a period of fasting.
15 Visakha Puja
Visakha Puja celebrates the day the Buddha was born. It is also the day he reached his enlightenment, aged thirty-five, as well as the day of his death some forty-five years later.
June
6 Ramadan begins
Many in Australia's Muslim community will fast from sun up to sun down during Ramadan. When you can no longer tell the difference between a black and white piece of cotton in natural light, the daily fast is broken with Iftar – an evening meal usually beginning with dates and broth then a feast of meats and vegetables that can last late into the evening.
20 Solstice
The shortest day of the year is also the longest night of the year. Also known as Yule, a traditional pagan festival, it is often celebrated with a bonfire.
July
7-9 Eid al Fitr
The end of Ramadam is marked with a three-day celebration of prayers and feasts.
August
30 Melbourne Day
Marking the date the city was founded on August 30 when settlers landed on the north bank of the Yarra River from the schooner Enterprize in 1835.
25 Krishna Janmashtami
Celebrated by nine hundred and thirty million people around the world1 Janmashtami commemorates the earthly appearance of the Hindu God Krishna.
September
24 AFL Grand Final
A highlight in Australia's sporting calendar, Grand Final Day and its lead up can be a great opportunity to show your team colours and finalise those office footy tips.
October
12 Yom Kippur
The holiest day of the year in Judaism, Yom Kippur involves 26 hours of fasting followed by a festive meal.
30 Diwali
This festival of lights is an ancient Hindu tradition signifying the victory of light over darkness. Diwali is marked with candles and dressing in white.
31 Halloween
Despite being widely viewed as an American celebration, Halloween or All Hallow's Eve actually originated in 16th century Ireland, Scotland and Wales to mark the end of the harvest season in Gaelic culture. They believed that, on October 31, the boundaries between the worlds of the living and the dead overlapped.
November
1 Melbourne Cup Carnival
An office sweep stake or hat making competition adds a touch of mock glamour and excitement for this iconically Melbourne event.
December
12 Prophet's Birthday
Many Muslims take the opportunity to read and reflect about the prophet's life on this day.
25 Christmas Day
Celebrating the birth of Christ, this is often a day of family feasting and gift giving. In the lead up, an office Kris Kringle can be a fun way to engage with your colleagues and get in the Christmas spirit.
25 First day of Hanukkah
Many Jewish people light the hanukiah, a type of candelabrum, for the eight days of Hanukkah. The celebration begins on the night before as many Jewish observances begin at sunset on the day before.
31 New Year's Eve
As one year comes to an end, Australians are among the first in the world to enjoy fireworks and parties to welcome a new one.
Incorporate these cultural dates to celebrate year round in workplaces and homes across Australia.
---
1 http://www.krishna.com/how-celebrate-janmashtami