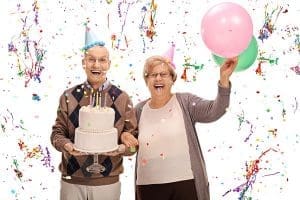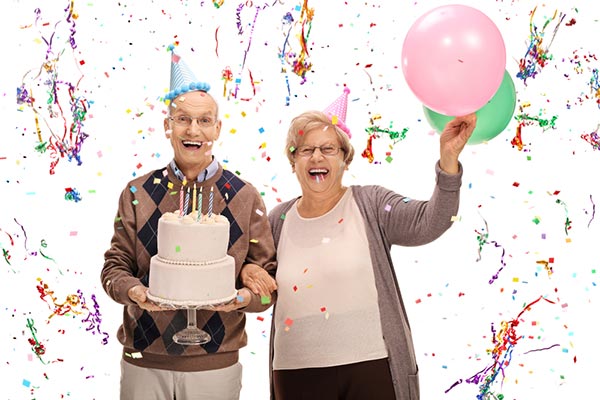 Many will agree that birthdays are something to treasure.
The day you were born, no matter how long ago, is a day to celebrate your existence, all you've achieved, all that lies ahead and (hopefully) the wonderful relationships around you.
Working in aged care gives you an even greater appreciation of this as you get to celebrate the lives of people with incredible years of experience. Though age is a sensitive issue for some, there's plenty you can do to mark the birthday of our older generation in aged care.
Save The Date
In any case, you're already halfway there just by taking note of individual birthdays. Having a system in place to keep track of birth dates means that nobody's special day will go unnoticed.
Quality Time
It's simple, but cannot be underestimated. More than flashy gifts or extravagant parties, what most of us crave on our birthday is to be in good company. In aged care, this is particularly important and a special effort should be made to ensure individuals in your care aren't left alone on their birthdays. Ensuring staff, family or friends are close by is often the greatest gift of all.
A Nostalgic Present
There's nothing like a little nostalgia. Special gifts for individuals in aged care can include memory books that encapsulate highlights from their lives, photo albums, as well as gifts that are a throwback to their youth – for example: old music albums, homemade condiments or knitted items. These types of gifts capture the true spirit of our birthday and in the case of older individuals, provide a special opportunity to look back on happy memories.
Family
Not all individuals in aged care will have access to their family, for different reasons. In cases where they do, involving family in celebrations can make for an extra special day.
Cake
Need we say more?
Remember To Respect The Individual
When planning birthday surprises or activities, it's important to remember the individual. Birthdays can conjure up difficult memories for some people and everybody celebrates differently. By doing a little research beforehand (even simply asking an older individual how they're feeling about their birthday), you'll help ensure it's a happy day for everyone involved.
Hip Hip… Hooray!