Aged care and personal care workers play an amazing role in the lives of others; not only supporting their daily needs, but lighting up their days with company and compassion. Caring for others is rewarding, and to sustain your energy as an aged care or personal care worker you also need to prioritise your own health and wellbeing. This goes for unpaid care work too.
Looking after yourself to look after others makes sense at any time. Though with the pressures of the COVID-19 pandemic continuing and having an impact on mental health, it's more important than ever to embrace habits that keep you physically and emotionally well.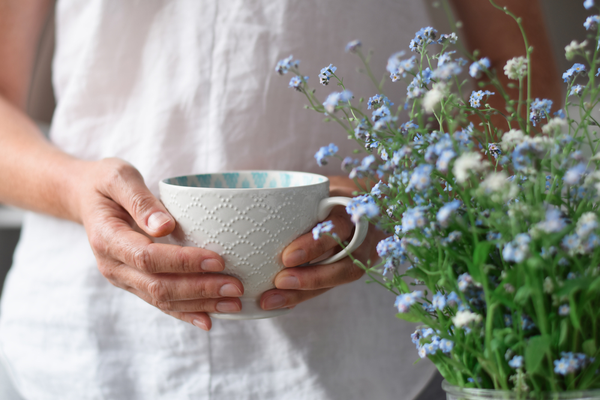 Though we hear a lot about health and wellbeing, it's not always clear where to begin. Use the information below to help guide you.
The brilliant basics of health and wellbeing
These are the cornerstones of good health. If you want to maintain or improve your health and wellbeing this is usually the best place start.
Sleep:
There's nothing like waking up after a restful sleep – and it feels good for a reason. Without restorative sleep all other aspects of your physical and mental health will be compromised. If you do nothing else, aim to consistently sleep well.
Nutrition:
Different people have different nutritional needs, so work out the foods that give you the greatest feelings of health and energy and incorporate them daily. General foods to avoid or consume rarely include sugary drinks, fried food, pastries and processed foods, including processed meat and cheese. Consider seeing a Nutritionist or Dietician to help you with meal planning.
Connection:
Maintaining regular connection with our most cherished family members or friends either face-to-face, over the phone or virtually is good for anyone, especially carers who are finding the demands of their work a challenge.
Movement:
As a carer, paid or unaid, you're probably on the move most days and that's generally good for your body. If you're finding that you are not moving enough, or that your daily activities are making you feel tense, try gentle stretching or walks outside in nature. This can help you release stress and maintain your energy.
Creating other healthy habits
Consider trying the tips below for additional health and wellbeing support.
Outsourcing:
A common barrier carers have for looking after themselves is they spend their time caring for others. A possible solution for this is to outsource tasks where you can. You might consider having your groceries delivered to your home, buying ready cooked meals, hiring a cleaner or simply asking friends or family to lend a hand.
Relieving yourself of some basic chores can free up time to prioritise self-care. You wouldn't let your car run out of fuel because you didn't have time to fill it up, and it's useful to think of your body in the same way.
Mindfulness:
At its core, mindfulness is about focusing your awareness on the present moment. This can be achieved by engaging in enjoyable tasks that focus your attention (e.g. baking) or through a more disciplined practice like meditation or yoga. There are a number of apps available that can help you be more mindful, including Headspace, Calm and Insight Timer.
Hobbies and passions:
Identify the activities that bring a smile to your face and make time to do them. Sometimes it can help to ask a friend or family member to hold you accountable for extra motivation.
Self-work and planning:
If you like to get your thoughts down on paper and enjoy working from a plan, there are some great resources available to help you improve your health and wellbeing step-by-step. We particularly like this resource from the Black Dog Institute made especially for healthcare workers.
Professional support for mental health
Sometimes the stresses of life become overwhelming, and we can feel less in control of the way we feel. Professional support, like counselling, can provide a safe space to share your concerns and get good advice. See the resources section below for more information.
Whether you're an aged care worker or a personal care worker, making self-care a part of your daily life will not only help you be healthier and happier, but also a better carer. If you're currently training with Selmar and need some extra support navigating a challenging time make sure you reach out to our team for support.
Additional wellbeing resources
There are apps, online tools, phone lines, web and text chat services to support you when you need it most. You can also speak to your doctor — they can help you with a mental health plan that will give you greater access to professional support to manage your wellbeing.
Keep these resources in mind for yourself, or to share with others:
Beyond Blue
Provides information, and support for depression, anxiety and suicide prevention.
beyondblue.org.au
1300 224 636
Lifeline Australia
Provide access to 24-hour crisis support and suicide prevention services.
lifeline.org.au
13 11 14
Headspace
Provides young people with information and resources on mental health, physical health, work and study support, and alcohol and other drug services.
headspace.org.au
1800 650 890