A career that is meaningful and can also offer a healthy balance between work and life might sound hard to find, however an aged care career path can offer just that.
From its variety of settings and roles with a range of hours and shifts, working in aged care can empower you to enjoy your desired work life balance. Plus, aged care workers are in high demand in this growing sector, with plenty of opportunities for upskilling and progressing your career in the future. If you have been exploring career options that offer flexibility for your family and life commitments, it's worth considering an aged care career.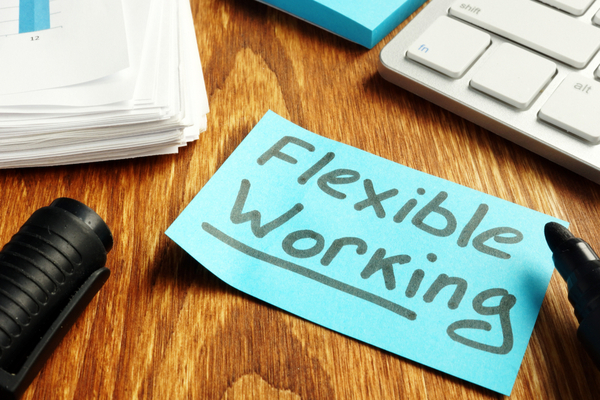 Discover flexible work in aged care
Aged care workers are vital to ensuring that ageing Australians can grow old with dignity. Supporting the elderly in gaining the most from life and maintaining as much independence as possible in old age are key elements of the aged care worker's role.
Aged care comprises two distinct workplace settings: residential care and home care. In residential care, aged care workers support elderly residents who are living in aged care facilities. For those working in home care, the role involves visiting elderly people in their own homes to provide care and support.
Working in residential care, the support you provide might include:
Assisting individuals with personal day-to-day care activities.
Providing much needed companionship and emotional support during daily activities.
Executing strategies for managing mental health and other health issues.
Arranging transport to take the client to medical appointments and outings.
Liaising with the client's family and other health care professionals to maintain their care plan.
In home care roles, an aged care worker might have responsibilities such as:
Take care of clients' physical health by showering, dressing and other personal hygiene needs.
Assisting clients with home duties like shopping, cleaning and tidying.
Accompanying clients to medical appointments
Offering companionship and emotional support through visits and conversation
Furthering clients' social lives by supporting them to attend outings or attending with them.
Both residential and home care can offer a variety of different positions that cater to a specific area of aged care. Through upskilling, there are management roles, coordinator roles and lifestyle positions that focus on assessing quality of life and enhancing it through designing individualised lifestyle programs.
Parenting, balance: the benefits of flexible work in aged care
Whichever working environment you find yourself drawn to in aged care, you will find flexibility. Aged care roles offer many casual, part-time or full-time options, as well as choice of location depending on employer and the role itself. To provide care at all times to those who need it most, shift work around the clock is commonly available to aged care workers. This means you have even more flexibility of choice when it comes to choosing the hours you prefer to work. For example, night shift or school hours might help you to create the work life balance you are striving toward.
The flexibility of an aged care career can benefit a range of people. These are some specific ways in which moving into aged care can provide you with the benefits from flexible work:
Support your growing family:
Parents with young children find an aged care career can provide them with the flexibility to spend more time with their families. Whether it's opting for a part-time role or working suitable shifts, aged care work can support young families. Plus, you could explore expanding your work as your children grow older.
Enjoy a balanced lifestyle:
More and more people are seeking a work life balance, so they can fit in their favourite hobbies, leisure activities and more down time. Creating more time in your life to enjoy the things you love can be achieved with a flexible career. In aged care, it's a win-win — you can work the hours that best suit your lifestyle, while also experiencing fulfilment when in the workplace.
Earn and learn while changing careers:
Making the switch to a new sector or being new to the job market can be overwhelming. In aged care, a traineeship is a popular means of gaining valuable aged care qualifications while learning on the job at the same time. This means you can get qualified and continue to earn an income in the process.
Getting qualified with confidence and support
Ready to get on track for an aged care career that works for your life? Our courses provide a supported training journey so you can access the necessary qualifications. When you enrol in a Selmar aged care course, you don't simply graduate with a piece of paper — you graduate job-ready to shine in a meaningful career.
Our courses have built-in practical placement so you gain essential hands-on experience while studying. We also incorporate vital adaptive skills such as care, compassion, empathy and time management so you can reach your full potential.
We also endeavour to make the study journey as flexible as can be too — train in a Selmar aged care course via distance training mode and you can fit your coursework in around your existing life commitments. Alternatively, an aged care traineeship can give you the benefit of earning and learning simultaneously. Either way, you will have a dedicated aged care trainer to support you every step of the way.