Living with dementia is a reality for an estimated half a million Australians. While the exact number of people with dementia is unknown, what we do know is that the impact is far-reaching for those who have it and their families.
According to Dementia Australia, it is estimated there are more than 400,000 people living with all forms of dementia. A figure that is projected to increase to more than 800,000 by 2058. With dementia affecting three in 10 Australians aged 85 and over, dementia advocacy in aged care settings is vital.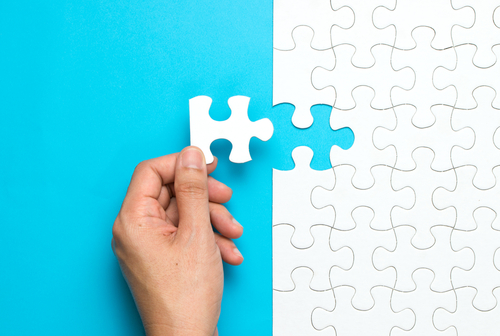 Dementia's impact in Australia
To understand the impact of dementia in Australia, we need to first gain insight into the impact dementia has on those living with it.
While commonly thought to centre around memory loss, dementia is more complex than that. Dementia causes a progressive decline in the functioning of the brain and on top of memory loss it can even result in an inability to move or swallow. It is currently the second leading cause of death in Australia, and the number one cause of death in Australian women. Symptoms of dementia include:
Increasing confusion
Memory problems
Personality changes
Behaviour changes
Inability to concentrate
Withdrawal or depression
Loss of ability to complete everyday tasks
Rather than describing a single disease, the term dementia refers to a group of conditions. Types of dementia that progress are Alzheimer's disease, vascular dementia and Lewy body dementia. While dementia is more common in ageing individuals, dementia should not be regarded as a normal page of getting older.
Royal Commission supporting dementia advocacy
The Royal Commission into Aged Care Quality and Safety recognised the urgency in supporting the aged care sector to better advocate for dementia and its impact on the lives of the elderly. The Royal Commission recommendations included a range of points to better equip workers and develop aged care services that can improve the care available to people living with dementia. Let's look at a few of these recommendations, which were welcomed by leading dementia advocacy organisation, Dementia Australia:
Improving aged care accommodation:
In some instances, those living with dementia in aged care settings have limited ability to access the outdoors or to maintain as much independence as possible. A focus on dementia-friendly design will mean that carers are supported by physical environments that meet the needs of those with dementia.
Dementia care training for workers:
A workforce that is well-trained in the impact of dementia and best practice for caring for people with dementia is a must. A well-trained workforce is a confident and capable workforce who can deliver compassionate care and advocate for those around them.
Support pathways:
Knowing where to go for support when you or someone in your care is experiencing symptoms of dementia needs to be clear and accessible. Improved support pathways and better integration of support services will ensure timely and appropriate support and care is available.
To support these recommendations, the 2021 Federal Budget included a commitment of $229 million allocated toward key measures to enhance dementia care across the country, including:
More dementia training sector-wide
More support at diagnosis for people to access the services they need
Aged care regulation changes to create dementia-friendly building and care practices
More recently, the 2023-24 Federal Budget puts forward an investment into the aged care workforce and dementia initiatives, such as:
$98.2 million for longer GP consultations, which can support the diagnosis experience and the ongoing disease management for people living with dementia, their families and carers.
Investment in rarer forms of dementia – $75,000 for research to assist improving care for children with dementia and $2.2 million over five years for a Creutzfeldt-Jakob Disease scheme.
$112 million for Australians living in residential aged care to receive more regular visits, health assessments and care planning through additional incentive payments to GPs and primary care clinics.
$166.8 million for additional Home Care Packages.
Improving quality of life through training
Aged care facilities and workers need to be well-equipped to provide the best care possible for residents with dementia. For aged care workers, having the knowledge and skills that come with additional training means they can approach their work with confidence. Dementia-specific aged care training that takes a holistic approach to the associated conditions and symptoms will ensure a higher standard of care is provided.
The benefits of additional training and more options for care extend to the elderly Australians living with dementia and to their families. Maintaining quality of life is a human right that we should all strive to uphold. With an in-depth understanding of what contributes to quality of life for those with dementia, such as living situation, physical health and social engagement, carers are better able to create a care plan to support them. This may be through changes to care plans and the inclusion of complementary therapies that have shown impressive results with dementia, such as music therapy.
Supporting aged care workers in dementia advocacy
The difference that quality training makes is visible to us at Selmar day in, day out. Currently, dementia is an area that we cover throughout our courses, and we look forward to continuing and expanding our dementia advocacy.
For those in the aged care sector looking to improve the way they approach dementia care, the Certificate III in Individual Support and the Certificate IV in Ageing Support features units specifically dedicated to providing support to people living with dementia and taking an individualised approach to care. This course presents a valuable opportunity for aged care professionals to upskill and enhance the way they approach care for people with dementia.
The Selmar team will continue to support the aged care sector in raising the standard of care for people with dementia to ensure everyone has the chance to get the most from life at every stage.
If you are interested in working in the aged care sector, contact the team at Selmar to get started.