With unemployment rates reaching record highs throughout this year's pandemic and many people feeling their job security is now uncertain, changing careers has been front of mind for many.
For some, the evolving landscape of 2020 may feel like it has presented the opportunity to explore other career options, particularly in sectors that have proven to offer more job security and promise during tough times. Further, these unusual and challenging few months have allowed many people to take the time and space to consider what they really want to pursue as a career. Depending on personal circumstances, this time could be well-utilised gaining qualifications that are necessary to start afresh within a new role.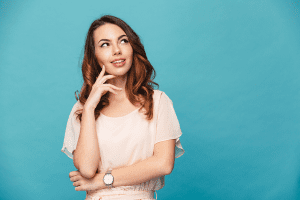 Reasons to consider changing careers
There are many reasons to change careers, and these listed below are just a few of the key motives that might be driving your desire to switch to a new path. Maybe you're a hospitality worker who has lost their job due to the pandemic, or your workplace is looking like it may not reopen. No reason is more valid than another, but it is good to understand your own motivations before you go any further.
Knowing why you want to change careers will enable you to gain a deeper understanding of what you are looking for and what it is that is lacking in your current professional life.
Work environment
Your work environment can dramatically impact your experience in your job. From company culture to your physical workspace, being in a space that you do not feel aligned with is likely to make you want to move on. For example, if you're someone who can't stand to be sitting at a desk all day but your job requires you to do just that, it's probably a good reason to consider changing careers.
Lack of opportunity
Regular training opportunities, professional development or progressing in your career – these opportunities are motivating and keep you passionate about what you do. If you find that your career is devoid of any room to grow, moving on could be worthwhile.
Job satisfaction
This is frequently cited as a top reason why people leave their jobs. Job satisfaction can comprise of a number of reasons, but ultimately finding a career that makes you feel fulfilled is pretty important.
Is changing careers the right choice?
So how do you know that changing careers is the right move for you? There are a few things to consider before taking the plunge to ensure that you make the perfect decision for your individual circumstances and goals.
Before you quit your job and enrol in a course, take the time to ask yourself these four questions to decide once and for all whether changing careers is the right choice for you.
1. Can my current career improve?
Revisit the previous section of this article and establish your reason for leaving. Don't make a rash decision — changing careers shouldn't be rushed. Once you have established your reason/s for wanting to pursue a new career path, ask yourself whether your current career could change enough to change your mind. For example, if you find that you don't have any opportunity for upskilling or further training, could a meeting with your employer make a difference? If your current career can't give you what you are looking for, then a new career could be just what you need.
2. What am I looking for?
Changing careers shouldn't be a wild goose chase. Know what you want to do with your time — support others, care for children, help people, sit at a desk, be up and about. There is no right or wrong answer, but to ensure your next career is fulfilling, you need to know what your goals are so you can achieve them.
3. What are my priorities?
Knowing what is most important to you from a career perspective is incredibly valuable information. It can guide you to choose a career path that best suits your wants and needs and help you when it comes to choosing between job offers. Priorities can include salary, flexibility, location, training opportunities, company culture, particular hours, set shifts or rotating rosters and more.
4. Will a career change affect my life for the better?
Big life choices should be made with the overall goal of improving your life. Of course, this may not be immediate but when you're exploring your career options, make sure that ultimately your choice to switch careers will make your life more enjoyable or fulfilled.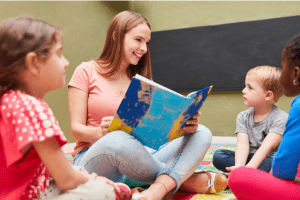 Explore your career options
Once you are confident that you are changing careers for the right reasons, it's time to work out which career path is the best option for you. While you might have your heart set on a particular occupation, that doesn't necessarily mean it is the right direction for you to take.
Things aren't always as they seem, so before you dive headfirst into a new profession, it's worth taking the time to explore a few details about the sector and roles you're interested in. Investigate your prospective career to find out whether it's going to meet your expectations.
Research job prospects
Becoming qualified as a cupcake taste tester might seem like your dream job, until you realise that there really aren't many jobs available in your chosen field. If you want to change careers, you need to know that there are job opportunities to be found in the industry, so check for demand and growth. For example, early childhood education is a booming sector that need trained and passionate professionals to join them.
Explore salary expectations
Knowing how much money you need to or would like to earn in the short and long term can help to focus your career change search. Look at whether an industry has an award under which it typically pays its workforce, or if the average casual or full-time rates are aligned with your salary needs.
Consider what the job involves
Try to understand what a day in the life of someone working in your desired industry is like. What are the daily tasks and responsibilities? Are roles typically casual, part time or full time? Do hours tend to be set or on rotating rosters? Where are the jobs located? Is there room to progress in this career?
Talk to people in the industry
No one knows the industry better than the people who work within it each and every day. Speak to someone within your desired occupation about their experiences or what their responsibilies include. At Selmar, our early childhood education trainers have years of hands-on experience which provide learners with invaluable insights into a career within the sector.
How to change careers
If you're confident that changing careers is just what you need for a thriving future, getting started is quite straightforward. There are two main steps: first, choose a preferred career; second, gain the necessary qualifications or experience to begin working within your chosen industry.
Choosing a career path
When considering what career path is suited to you and what you are likely to really love, think about your interests, as well as your personal qualities.. The top qualities for an early childhood educator include common sense and patience — you don't need to possess all the ideal qualities to flourish in your desired career, but having a few sorted is likely to help you achieve your goals.
Getting qualified
Once you've decided on the career path for you, look into the requirements to get started. This might be a Certificate or Diploma qualification, or even a university degree. Consider what your long-term goals may be so that you can effectively plot out a study pathway. Some early childhood educators may start with a Diploma of Early Childhood Education and Care (CHC50113) and then may choose later to continue their studies with via our university pathway to a Bachelor of Education. Thinking a little further into the future can help you make a plan that will get you into your dream job sooner.
Switching to a career in early childhood education and care
While you're considering changing careers, you might like to look into the early childhood education and care sector. Many who have made the switch to this valuable sector have found it to be an excellent choice for a rewarding career.
With your individual career priorities in mind, a change to early childhood education can tick a number of boxes:
An in-demand growth sector that is considered essential, meaning plenty of job opportunities
Workplace diversity, with variety in each day
A rewarding career that makes a measurable difference in children's lives
The opportunity to get qualified online and gain experience through practical placement as part of your course
High-quality training available with thorough and ongoing support from trainers
Employment prospects are strong in the early childhood education sector, offering a career with plenty of promise. Last year's Australian Bureau of Statistics figures showed a 70% increase in couple families with employed mothers who have children aged under 15 years old. In addition, government spending continues to make early childhood education more accessible to more families, further increasing uptake. Planning a career in this booming sector is a wise career move if you have what it takes to be a high-quality carer and educator of children.
While coronavirus has prompted some to explore a new career in early childhood, the majority of the enquiries we have received of late are from people who are simply interesting in changing careers and find the care sector appealing. They're currently working full time or part time but typically want more from their career. It's important that those who seek out a career in nurturing the development of young children, are looking to make a genuine difference in the lives of others — this role can have a notable influence on a child's wellbeing and education, now and well into the future.
Changing careers can change your life, so use this article as a guide to make the best career choices for your individual circumstances. Take your time contemplating your options and look forward to a career that you can be proud of.
Ready to change careers? Speak to Selmar about your options and learn how we can help you on your next career journey — contact us today.