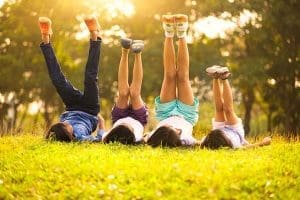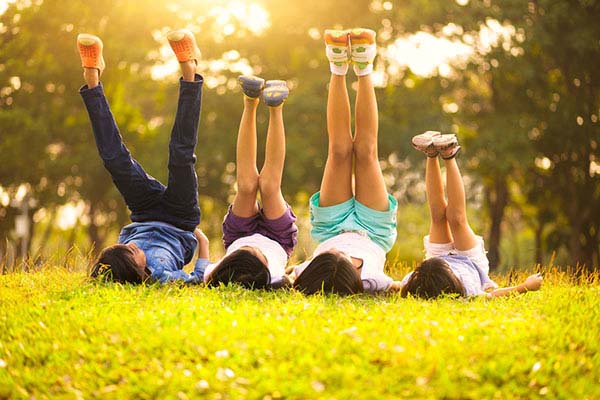 Allowing children the opportunity to have a variety of experiences through play-based learning is the best way for them to learn and grow. Play-based learning is the approach within the majority of Australian child care centres, offering children this essential free play time.
Taking children's play outside provides children with even more benefits and can boost their overall wellbeing during the crucial first five years of development.
Let's explore five of the incredible ways outside play benefits children in your care.
1 Healthy bodies
When children play outside, they tend to be more physical and active, doing things like running and climbing. Prevent children's risk of childhood obesity by heading outside at least once each day.
2 Healthy minds
Going outside in the fresh air and greenery can have a positive impact on children's mental health (as well as adults' mental health). Research has shown that 'green space' improves wellbeing. It can lower anxiety and stress levels and result in improved behaviour.
3 Better eyesight
According to studies, natural light and spending time outdoors has been shown to contribute to improved eyesight for children. More time spent outside leads to less nearsightedness in children — and children who do suffer from nearsightedness experience less decline of their eyesight as a result of outside time too.
4 Sensory experiences
There are so many wonderful sensory experiences for children outside. Children can learn about a huge range of textures, sounds, smells and of course sights. Gathering rocks, leaves, shells and flowers is a great outside activity.
5 Imagination
The sky is the limit when children play outside. Children can let their imaginations run wild when they are in the great outdoors. From finding shapes and pictures in clouds to having adventures in amongst the trees, outside is a lot of fun!
Whatever the weather, make playing outside a priority for children each day at your child care centre and enhance their wellbeing in so many ways.
Sources:
Mind Matters: https://www.mindmatters.edu.au/about-mindmatters/news/article/2016/07/05/benefits-of-outdoor-play-for-positive-mental-health
Planet Ark: http://treeday.planetark.org/documents/doc-813-planting-trees-key-findings-2012-06-27-final.pdf
http://cclr.uwaterloo.ca/wp/wp-content/uploads/2016/10/Falcon-myopia-final-report.pdf