For early childhood educators, giving children every opportunity to thrive in life is their priority. Early learning centres are committed to developing activity plans, educational programs and curriculums that provide children with educational and enjoyable experiences from which they can learn and grow.
An effective activity plan contributes to children's development in early childhood education and ensures educators have a strong foundation for delivering the very best care possible.
Each early learning centre can take their own unique approach to their service's curriculum offerings. The activity plans followed in a centre often reflect the centre's own values and mission, and may incorporate a range of elements from a variety of pedagogies and approaches. A thoughtful program embedded in your childcare setting can attract the right families and like-minded educators who share the goal of seeing children flourish in early childhood education.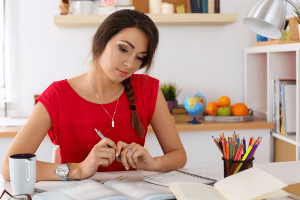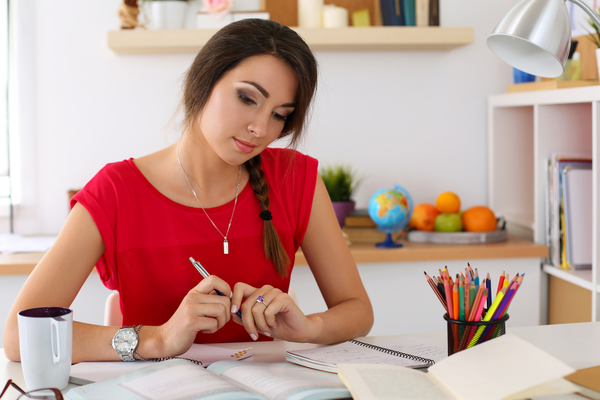 The importance of early childhood activity planning
Programs and activity plans in early childhood education are an integral part of every early learning setting, from long day care to sessional kindergarten, and family day care to outside school hours care. This planning helps to ensure that children are receiving the highest quality education and care and that their needs are being met across every stage of development.
In order for any education and care service to operate, they must meet the requirements of the Early Years Learning Framework (EYLF) and its relevant learning outcomes. Careful planning of programs and activities means centres and educators can be sure to tick all the boxes. It's important that this also includes documentation. After all, planning and documentation go hand in hand. Documentation not only continually informs the educational programs, but it is a crucial part of child assessments and evaluations and to provide valuable information for families about their children's development.
Key elements for a great activity plan
Quality programs and activity plans in early childhood services should recognise each child's strengths, interests, experiences, needs and culture. An activity plan should aim to support children across every aspect of their learning and development and guide their growth.
While aiming for high quality programs, there is no set requirement for what your program or plan needs to be. There are a number of elements that you should aim to include, and keeping these key elements in mind should help you to develop a well-rounded, effective activity plan.
Play-based learning
In Australia, play-based learning is a core feature of our approach to early childhood education. According to research, learning through play and exploration delivers optimal results for brain development and keeps things fun and engaging.
Documentation
Making sure your activity plan allows you to see a child's development is important when it comes to evaluating the plan's effectiveness and a child's progress. Ensure you are clear on how you will document your plan's success before you go ahead and implement it.
Creativity and expression
Outlets for creative expression builds self-esteem and fuels imagination, while also developing motor skills and decision making. From dance to painting to music to dramatic play and everything in between, creative play is important in early childhood education.
Social development
Create space for genuine connections to develop between children and educators and with their peers. Encourage team work, promote friendships, learn to identify different emotions and find opportunities to solve problems together.
Language and literacy
Developing language and literacy skills is vital for children and there are so many ways to incorporate this into your planning. Reading, singing, storytelling, writing, creating shopping lists, reciting poems, sorting objects by the sound they start with — the sky is the limit.
Motor skill development
Ensure that your planning includes motor skill development for both fine and gross motor skills. From ball games to climbing, doing yoga or pretending to be different animals, gross motor skills can be lots of fun to work on. For fine motor skills, look to building block towers, painting, writing or beading.
Explore the world
While engaging learning environments can be created indoors, getting outside is important. Simply being outdoors has many benefits for children, so be mindful of distributing your planning across many learning environments inside and out.
Engage the senses
It can be useful to consider your activities by how they engage each of the senses to get a true look at what your planning is achieving. Sensory play has an integral role in children's development by enabling them to explore the world in different ways.
Consider EYLF and NQF
Make direct connections between your activity plan and areas of the EYLF and NQF. This will guide your observations and assessments for documentation and further planning, while also contributing to your centre's NQS rating.
Creating a high-quality activity plan
The areas of focus for your planning will shift depending on the age group you are working with. For example, when planning for babies, naptimes and feeds need to be taken into consideration. General contentment and milestones are the focus, such as talking and singing or rolling and practising to stand or walk. For toddlers, you will be beginning to explore their interests and abilities, supporting independence and social skills while also continuing to build on motor skills. When it comes to pre-school age, school readiness becomes important. Foundational skills around language, writing, creative expression, emotional and social development and more are essential for a smooth transition to school.
Remember, the planning undertaken in your service is not a one-time only occurrence. Quality planning in early learning is an ongoing process. The EYLF planning cycle should involve five steps:
Observing: Observing and collecting information. What do we see the child doing?
Analysing: Assessing what our observations tell us about the child. Analyse their learning.
Planning: Setting intentions for learning and development, considering a child's interests and strengths and how we can further their learning.
Implementing: Consider learning environments, relationships and resources. How can you put your plan into practice?
Reflecting: Evaluate how it went and the outcomes achieved. How successful was your planning?
This Planning Cycle infographic from ACECQA is a useful resource to reinforce these steps for your planning undertakings.
With meaningful activity planning you can provide children with engaging and effective educational experiences that will set them up for a lifelong love of learning.