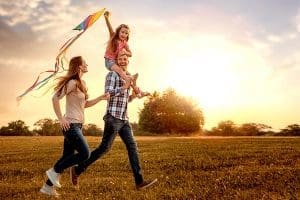 There's something special about a day that is dedicated to happiness, which is why the United Nation's International Day of Happiness should be embraced.
Coming up on Sunday 20 March, the International Day of Happiness encourages us to celebrate by creating positive connections with others and sharing happiness around the world.
The pursuit of happiness is a universal goal
The General Assembly of the United Nations has identified the pursuit of happiness as an aspiration for human beings everywhere, regardless of age, gender and occupation.
Life can be stressful, especially in a busy workplace but a little support from your colleagues can go a long way.
In honour of International Day of Happiness, consider setting yourself a challenge to do these five 'Happiness Actions' at work, as recommended by positive psychology expert Dr Timothy Sharp:
Tell a colleague how much you appreciate them (or even better, more than one!).

Take 5 minutes to reflect on the greater purpose of what you (and your team or organisation) do.

Don't just keep working through lunch; take some proper time out and eat mindfully (slowly savouring each and every taste).

List the 3 best things about your work and the people with whom you work.

Make a conscious effort to smile at those people with whom you interact throughout the day.
You can find printable posters with these happiness actions, as well as pointers for at home and with friends here.
Do you currently work in aged care? If so, International Day of Happiness could be a great opportunity to put in some extra effort when it comes to the happiness of those in your care. Offer support and genuinely ask how they are feeling.
If a career in aged care is something that would improve your happiness, there is a range of courses available to you at Selmar Aged Care Education Institute. Discover a career that makes you feel happy and improves the lives of others.