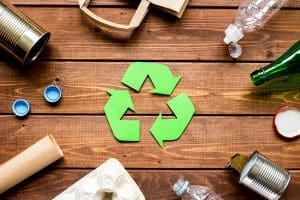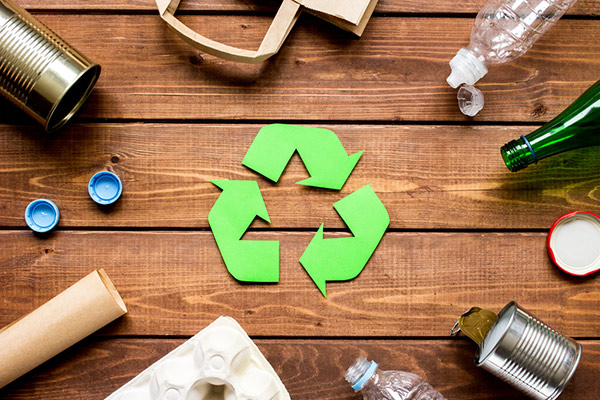 Australians are willing recyclers with 91% of us agreeing it is the right thing to do, according to Planet Ark, a not-for-profit environmental foundation.  Planet Ark also found that 78% of employees say they feel good when their employer provides recycling services.
Recycling in the workplace is important, and the financial and environmental benefits of recycling in the aged care industry are considerable.
Waste management reviews of aged care providers conducted through Zero Waste SA found that the average recycling rates in aged care facilities could be lifted by about 40%.
There are many items and materials in the workplace that can be recycled. Whether you're starting from scratch or building upon previous work, recycling can save money and help make your business more sustainable.
Here are some great online resources that might help recycling efforts in your facility.
Business Recycling is an online database for small to medium businesses to find recycling collection and support services. The site, provided by Planet Ark, can help you find the right supplier for your workplace waste, from toxic fluorescent light globes to food scraps and garden waste. It also provides a range of useful tips and guides to help with recycling in your workplace.
Cartridges 4 Planet Ark is a free program that collects printer consumables, either for return to the manufacturer for reuse, or recycled into new products.
The scheme is only available to workplaces that use more than three cartridges a month, or 36 a year. Printer cartridges can also be recycled at Officeworks, JB Hi-Fi and The Good Guys stores, and at participating Australia Post, Harvey Norman, Dick Smith, Office Product Depot and Office National stores.
MobileMuster is a free mobile phone recycling program for all brands of mobile phones, along with batteries, chargers and accessories. Funded by the Australian mobile phone industry, the program ensures mobile phone products are recycled in a safe and ethical way. Mobile phones contain both harmful and valuable materials so recycling allows the valuable parts to be recovered while safely disposing of any hazardous materials. Drop off points are located around Australia or you could register your workplace as a collection point.
RecyclingNearYou contains information about the recycling and waste services offered by your council as well as local drop-off options for items including computers, batteries, printer cartridges and mobile phones.
Sustainability Victoria's Recycling and reusing in your workplace provides a detailed step-by-step guide on how to establish and manage a workplace recycling process.
NSW EPA (the New South Wales Government's Environmental Protection Agency) has developed the Bin Trim tool.
Part of a grant scheme to NSW workplaces, Bin Trim offers a free and handy Microsoft Excel sheet to easily assess your workplace recycling needs.