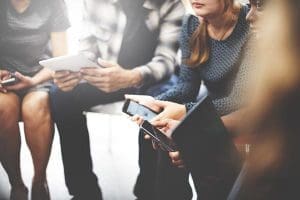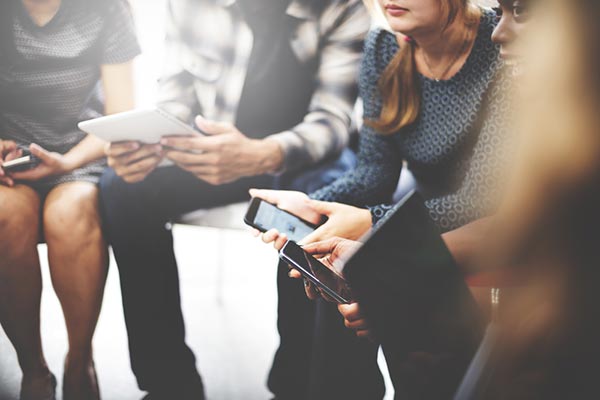 When it's time to study and absorb all the facts, ideas and theories that you're learning and apply your understanding of them, it's important to be organised.
You can prepare for the most effective use of your study time with some handy digital tools that will help you to plan, revise, take cohesive notes and collaborate with fellow students.
Here are five digital tools that you can use to help you be more productive, stay motivated and make use of time even when you're on the go.
Planning:
Available on iOS, Android and desktop. Free
GoConqr is a clever app and desktop software that allows you to build mind maps, create flashcards and compile quizzes to help you learn and memorise your topic. It also has flexible study planner and note feature.
Available on iOS, Android and desktop. Free
Build your own unique notes on a topic and post them to a wall, where you can invite other students to collaborate. The notes can include pictures, documents, links, video or text. This is an ideal tool for group planning and sharing ideas.
Revising:
Available on iOS, Android and desktop. Free
StudyBlue is a leading crowdsourced learning platform with more than 10 million students using it globally. It offers smart learning tools such as flashcards, notes, and study guides. Discover quizzes, notes and flashcards that others have made on the same topic as you are studying.
Note Taking:
Available on desktop and as iOS/Android app. Free and paid versions.
Evernote continues to be one of the most popular note-keeping apps. It's a flexible tool that syncs across all of your devices, allowing you to archive notes, PDFs, images, audio and webpages. The tagging feature makes for easy searching and access to your saved items. It also has a more sophisticated sharing option than MS OneNote.
Collaborating:
Available on iOS, Android and desktop. Free
Google Drive is a file storage and synchronisation service from the world's most popular search engine, Google. It enables users to store files in the cloud, share files and editable documents, spreadsheets and presentations with others. It has an inbuilt office suite Google Docs, which is similar to, and can read from, Microsoft Office files. Google Drive can be synced across your phone, tablet and desktop.
There you have it – even the busiest among us can find extra time to study with these great tools!
Ready to get qualified? A new career is around the corner when you train with Selmar Institute of Education. Get in touch or check out our courses online.