This course will provide you with the skills and knowledge to apply first aid in an education and care setting, in the wider community and in your home.

In order to successfully complete the course, you will need to engage in a series of online learning activities (eLearning modules and quizzes) via the Catalyst Education learning portal, prior to attending a 1 day face-to-face practical workshop.

Our workshop philosophy
The idea of the workshop is to present first aid scenarios in a safe and secure but fun way to ensure that each learner has the best outcome. For full day workshops, we have a morning tea, lunch and afternoon tea break so that everyone stays fresh and focused!
Course code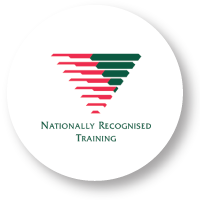 HLTAID004
Qualification
Provide an emergency first aid response in an education and care setting
Delivery mode
Online pre-workshop activities with practical workshop
Course duration
Pre-workshop learning activities: 6 – 8 hours
Face-to-face practical workshop: 7.5 hours
Nationally recognised
Yes
Price
$180 per person
$1500 for a group of 10-16
Payment methods
Direct Debit, Credit Card
Course units
Core topics
The topics covered in this course include:
Principles of first aid and DRSACBD
Allergies and anaphylaxis
Asthma
Bleeding, burns and shock
Angina, heart attack, choking and drowning
Injuries
Body temperature
Seizures and stroke
Poisons
Diabetes
Fractures.
Course entry
Ideal course for beginners
This course is designed for anyone who is required to hold a first aid qualification in an education and care setting or who would like to extend on the 'Provide first aid' course with additional information specific to children. The qualification expires in three years and also requires the CPR component to be updated within 12 months to ensure the certification is current.
Assessment requirements
In order to be deemed competent in this course, you will need to successfully complete all of the pre-workshop learning activities via the Catalyst Education learning portal. You will then need to attend the practical workshop which includes discussions, practical activities and written tasks. Your trainer will also observe you throughout the workshop, provide support and assess your competency.
The CPR component will need to be completed on the floor using adult, child and infant manikins, in accordance with Australian Resuscitation Council (ARC) guidelines.
Outcomes
Units of competency
Once you have attended the workshop and satisfactorily met all assessment requirements, you will receive a Statement of Attainment for the following units of competency:
HLTAID004 – Provide an emergency first aid response in an education and care setting
HLTAID003 – Provide first aid
HLTAID001 – Provide cardio pulmonary resuscitation