Working in the early childhood education and care (ECEC) sector offers many rewarding career pathways. It provides the opportunity for individuals to make positive long lasting impacts on the lives of children during their most crucial years of growth and development.
To celebrate the honourable work that educators do each and every day, to give children the best start in life, we spoke to some of our ECEC trainers to discover what they enjoy most about working within the sector.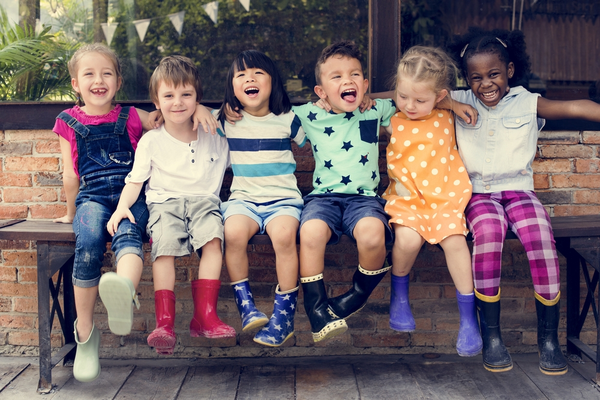 A career where you can make a real difference
Early childhood educators encourage, nurture and support positive outcomes in children's health, wellbeing and lifelong  learning. Working in ECEC provides an opportunity to make a difference in the way a child approaches learning for life.
Early childhood educators care for young children in their formative years of development, and play an important role in their understanding of the world around them. Educators are also present for many important moments, successes and "firsts" in children's lives, which can be very rewarding and special to experience.
By working in this sector I have an opportunity to make a difference in the lives of young children. – Rizka, Selmar Trainer
Working within the sector can also provide personal reward and satisfaction, with educators making important contributions to helping children grow and strengthen the cognitive and emotional development of children.
Knowing that the relationships that we build and the learning we support the children to do is a stepping stone for their learning journey is very special to be a part of. I also enjoy connecting and supporting the families in which I work with.  – Kristy, Selmar Trainer
Having the opportunity to care and nurture children
Being an educator means that you are that trusted person that provides care and comfort to a child in need, nurturing their emotional development, supporting and working through any challenges and celebrating achievements. Playing a role in that "village" that raises a child, educators are a part of a team of individuals with such unique and differing values and experiences but with similar goals of working to better the lives of young children.
Being in the unique and privileged position of being present to support children and celebrate their milestones and achievements is so rewarding. – Angela, Selmar Trainer
Training future educators
Every learner who chooses Selmar to gain their early childhood education and care qualifications will have the support of a dedicated and experienced trainer who are committed to helping them achieve positive outcomes within their studies and equipping them with the knowledge and practical skills to be confident educators.
Some learners have strong determination for why they need to study, and you know from the get-go, it is going to be smooth sailing. But there are other learners who still need to be supported to understand what their daily responsibilities would be like, what it takes to be a confident team member, to learn how to be that adult that children will look up to and come to when needed. My learners know that I am here for them and with them, fully accepting them for who they are, not judging them for questions, being understanding and compassionate to all their needs – together it makes us an amazing force. – Natasha, Selmar Trainer
Our trainers provide ongoing support, via coaching and mentoring throughout each learners study journey, ensuring a pleasant and rewarding experience for each individual learning style. The professional training they provide helps learners to form a strong understanding of their responsibilities to best support children in their care.
I can share not only my knowledge but my passion for the sector. I have the ability to empower future educators to continue to improve the sector as it continues to evolve. – Angela, Selmar Trainer
Whether learners are entering the sector for the first time or are upskilling for their career development, the support that our trainers offer can help learners build on their strengths and knowledge and learn how to put these into real life practice.
I enjoy training because I love sharing my experience and knowledge. When I was an educator and a leader, I noticed how the new generation of educators carried lots of gaps in their knowledge, therefore I decided that it was time to fill that gap, helping to build a better future of early childhood education professionals. – Cristina
At Selmar we take pride in developing the next generation of educators and sharing our passion for learning and growth within this essential sector.
For more information about the work we do and how we can help you enter this rewarding sector, contact us today.