If you're looking to build your workforce, an Australian Apprenticeship is a great recruitment option for businesses, whether you're introducing new staff or looking to train and retain top talent.
To help you, the Commonwealth Government's 'Boosting Apprenticeship Commencements' (BAC) wage subsidy program has been extended for 12 months. The program enables eligible Victorian employers to receive a 50% wage subsidy, of up to $7,000 every three months, to hire new apprentices and trainees, including those that previously lost their jobs as a result of the pandemic.
Apprentices and trainees finish their higher-learning journey equipped with practical skills and a formal education that will add value and bring new skills into to your workplace, especially if they are trained by experienced and quality trainers like Selmar.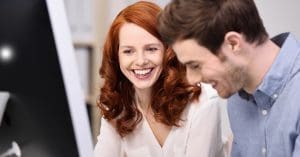 An Australian Apprenticeship helps to:
Bring new skills into the business to increase your competitiveness
Prevent future skills shortages and safeguard your business
Access Government funding, incentives and rebates if eligible
Train staff to suit the unique needs of your business
Drive a culture of success within your business
Employers will need to employ an apprentice or trainee under an approved training contract and enrol the apprentice or trainee in formal training in order to claim the subsidy. Payments will be made quarterly in arrears, with first claims for the subsidy available from 1 January 2021.
Eligible employers will also be able to claim the Boosting Apprenticeship Commencements quarterly payments in arrears at the following effect dates:
1 January 2021, 50% of gross wages paid from 5 October 2020 to 31 December 2020 and up to a maximum of $7,000.
1 April 2021, 50% of gross wages paid from 1 January 2021 to 31 March 2021 and up to a maximum of $7,000.
The 100,000 cap on places has also been removed to provide additional support to employers and Group Training Organisations.
The BAC eligibility fact sheet can be downloaded from here.
If you would like to discuss how we can help you facilitate your traineeship, please contact Ellie Shay at ellie.shay@selmar.edu.au.