How we can work together to make a difference to the future of early childhood education and care
There is mounting evidence on how important early childhood education is in establishing self-esteem, resilience, healthy growth and the capacity to learn. Research shows that quality play-based learning is a powerful way to support children's learning and development during kindergarten, with the benefits lasting into the school years and beyond. A recent study from the University of Melbourne in partnership with the Department of Education and Training positively linked education during the early kinder years with performance in NAPLAN tests. This evidence supports the importance of incorporating three-year-old kinder into a child's educational and developmental journey.
The benefits start with the individual, but they certainly don't end there. They pass through to the adult who had access to early education, and spill into society.
As education providers, we also strongly believe that quality education and care can shape a child's future and lay the foundation for a successful life. We believe that every child needs access to a trained educator equipped not only in pedagogy but also with the capacity to teach children how to be life-long learners, adaptable and able to meet challenges with confidence and a healthy sense of self-worth. That's why we are so excited to see the Government respond to this need with the three-year-old kinder reform.
Victoria's three-year-old kinder reform
While the prospect of 'the largest social, economic and educational reform ever undertaken in early childhood learning in Victoria's history' in the form of the state government's three-year-old kinder 'best start best life' program – backed by considerable funding – is truly exciting for the sector, we acknowledge there is still a lot of work to be done.
As a registered training organisation that specialises in early childhood education and care (ECEC) we want to be at the forefront of this transformation and ensure we play an active role in supporting it.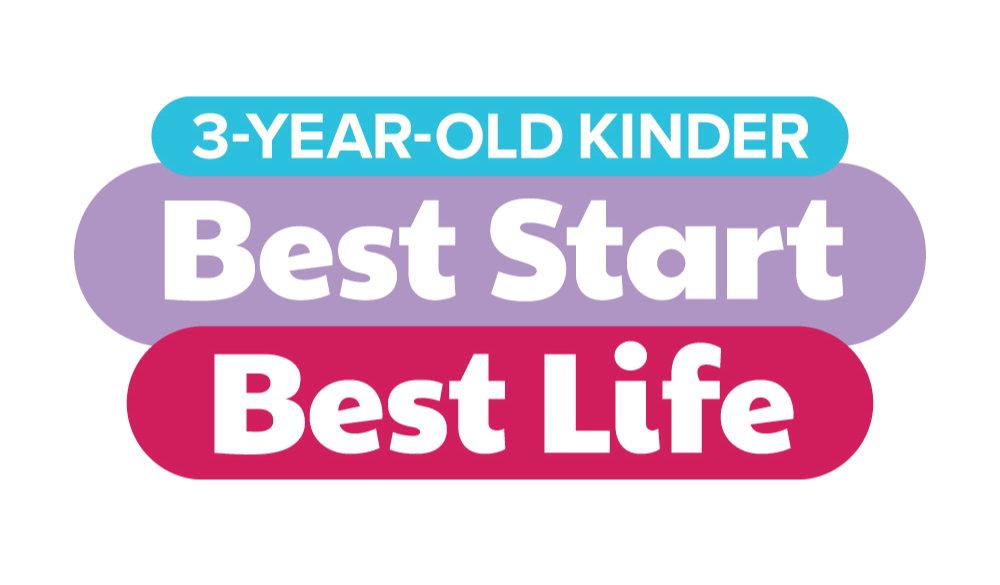 Key points:
The Victorian Budget 2019/20 has allocated $881.6 million to three-year-old and four-year-old kinder starting in 2022

Under the plan e

very three-year-old child in Victoria will be provided with 15 hours of subsidised kindergarten by 2029

Around one quarter 

o

f Victorian families would pay nothing at all on kinder education, while parents on higher incomes would benefit from a 65 per cent subsidy of preschool costs.

 

The reform

will 

create 

demand for 

2,000 new qualified educators

and

 

4,000 new teacher

s

H

uman-centered

 education and 

training will be key to delivering future-ready professionals to create a skilled and stable workforce
The biggest reform in Victoria's history – what will it mean?
Quality early childhood education is crucial and its benefits last well beyond the school years – a research-proven fact. But there is a lot of work to be done to ensure that early education is accessible, sustainable and of high quality. This is why the Victorian Government announcing in 2019 that it would be delivering the biggest reform in Victoria's early childhood education history is a huge step forward.
The Victorian Budget 2019/20 has allocated $881.6 million to the rollout, which will give children access to two years of subsidised kinder programs, via three-year-old kinder and four-year-old kinder, before starting school. 
The plan is for every three-year-old child in Victoria to have access to life-changing early childhood education by 2022. We don't need more evidence that attending kinder can set kids up for a life of learning. Instead we need to ensure that every child has unhindered access to these benefits, particularly for children who need extra support or are in vulnerable circumstances.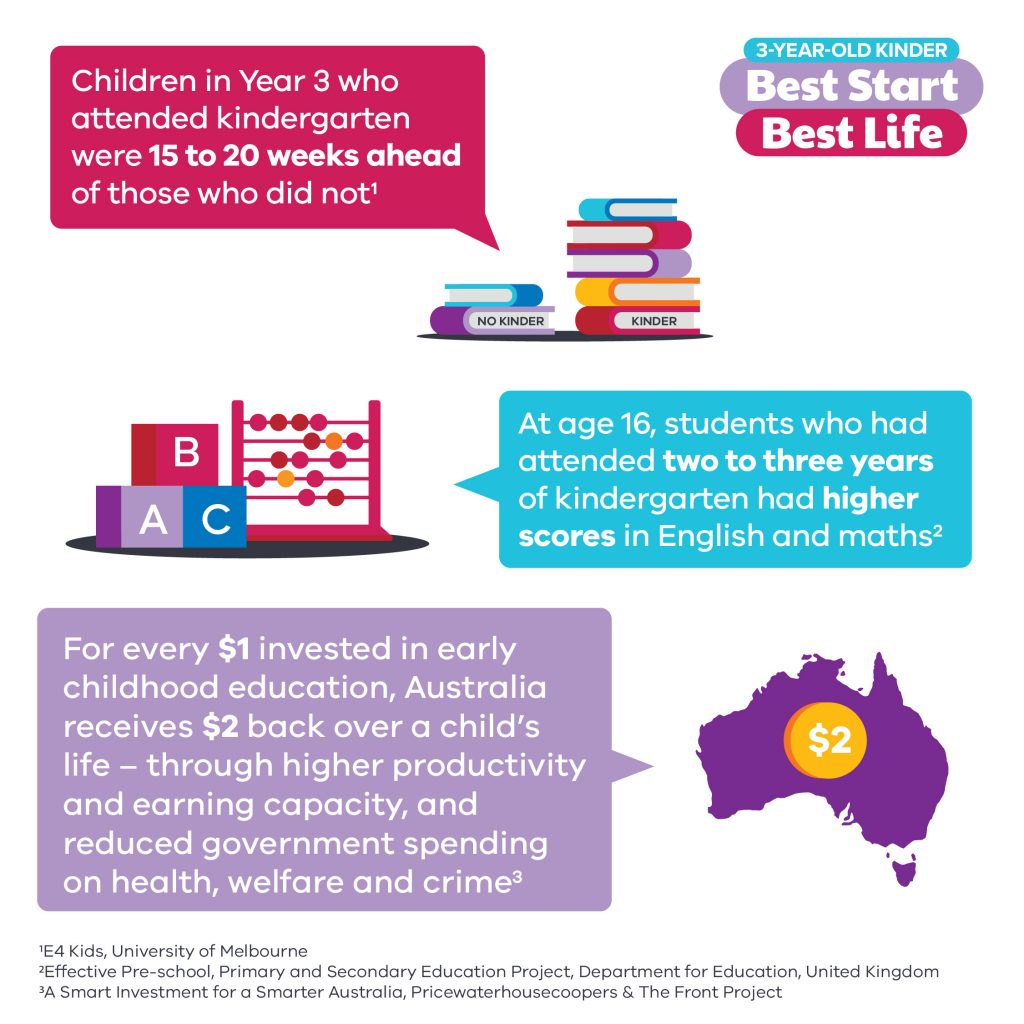 When will three-year-old kinder be available?
Three-year-olds in six government areas are now able to access up to 15 hours of funded kindergarten each week. In 2021, families 15 local government areas will also have access to up to 15 funded hours. The initial roll-out areas have been selected because they have the capacity needed to offer kindergarten programs to local 3-year-olds and some have higher than average educational disadvantages.
From 2022, 3-year-olds across the rest of state will have access to 5 hours of a funded kindergarten program each week. The hours will then increase to 15 hours a week for 40 weeks of the year by 2029.
We believe that access to early childhood education:

How will the reform impact families?
For families, three-year-old kinder translates into better access, especially important for those already struggling with the cost of living. Now six government areas are currently receiving subsidised kindergarten including some with educational disadvantage.
Access to four-year old kinder is not new – it had been previously facilitated by federal government funding. But many children still missed out because parents couldn't afford the fees, or they chose to stay at home because their pay would barely cover the fees. The reform is planning to address that. Around one quarter of Victorian families would pay nothing at all on kinder education, while parents on higher incomes would benefit from a 65 per cent subsidy of preschool costs.
Currently around one quarter of students lag behind their peers when starting school. Often these children come from disadvantaged families and are held back by gaps in knowledge, poor social skills, emotional and physical wellbeing. Kindergarten is considered one of the most effective ways to close that gap.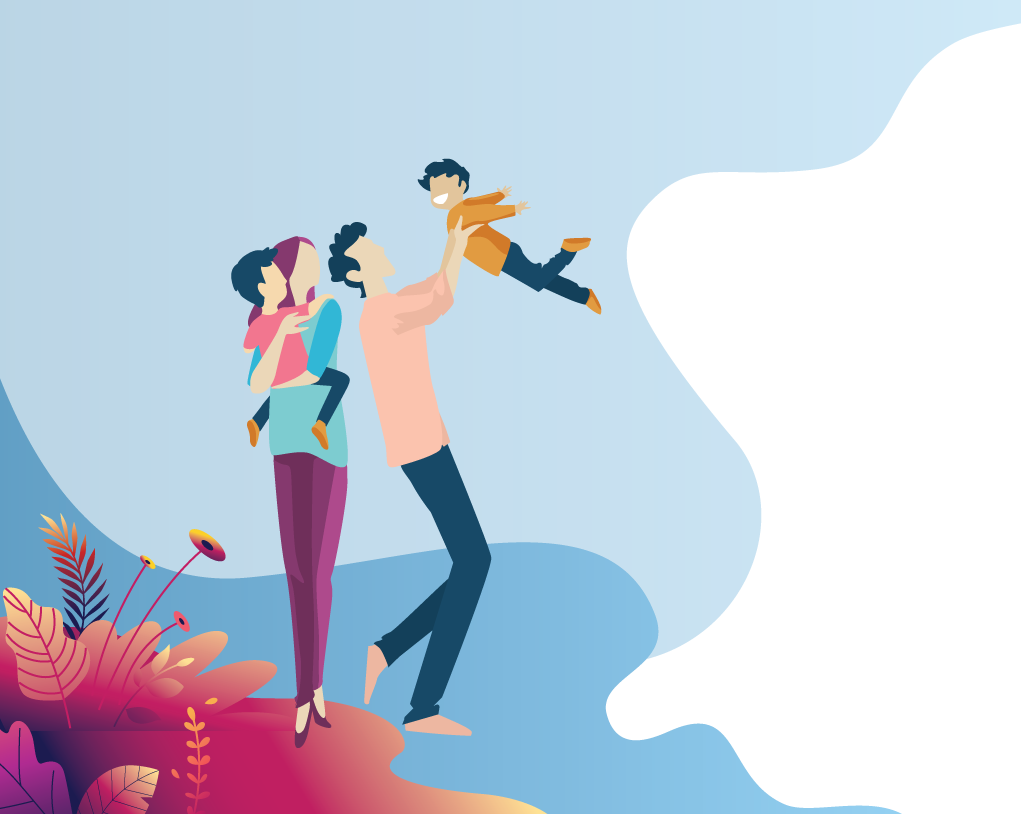 What does three-year-old kinder mean for services?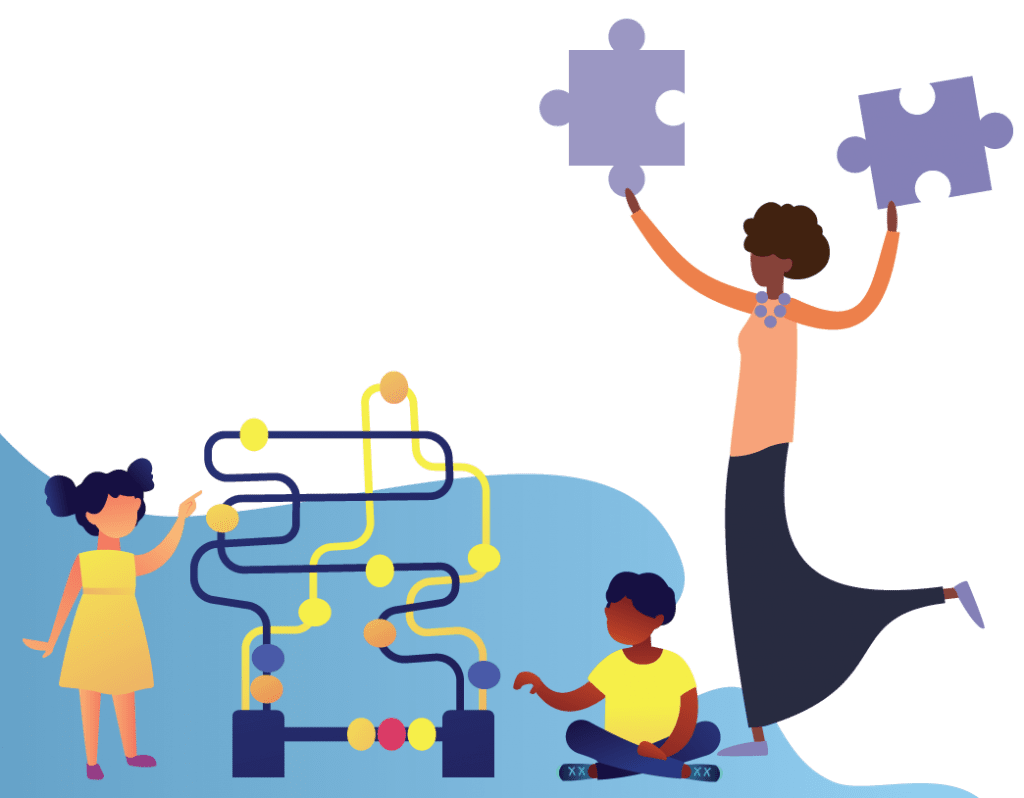 The funding towards kinder subsidised places is great news for all Victorians. But perhaps a more complex outcome for childcare or early learning services who are already struggling with demand and a scarcity of early childhood educators. Many suburbs that have experienced significant growth in young families with children, haven't been matched by corresponding services, such as kindergarten places.
A key outcome of the initiative and the spotlight it puts on the sector is that in time, it will help to create a more skilled and stable workforce. Initially, it will create demand for 2,000 new educator roles and 4,000 new qualified teacher roles.
To help with this demand, the government has promised $9,000 incentives to support early childhood educators moving to areas where three-year-old kinder is being rolled out to and 300 scholarships to aspiring kinder teachers.
Raising the sector's professional profile
The abundance of research confirming the crucial role early childhood plays, followed by the Government's decisive move to support access to quality early childhood, are important strides towards addressing the profession's perception issue.
Historically, kinder was focused on educational experiences, with childcare on providing care to facilitate parents' participation in the workforce with each attracting distinct streams of government funding which added to the divide.
Therefore it is perhaps not a surprise that the early childhood educator profession has faced some misconceptions. The Early Years Workforce Study identified that preschool educators, especially those working in long day care, felt undervalued professionally.
Previous reforms have sought to address this issue to some extent, with all levels of government aiming to support greater integration of education-focused and care-focused programs. The National Quality Framework, introduced in 2012, supports children's learning and development, parents' workforce participation, and promotes consistency and quality improvement across early childhood services from preschools, long day care, family day care or outside school care services.
The importance of supporting early childhood educators
Early childhood education and care is a vitally important profession, one which shapes the minds and lives of the generations to come. A qualified educator plays a crucial part in children's brain development. By the age of five, a child's brain is nearly fully developed, with brain connections developing through everyday experiences.
It follows that the quality of early childhood education and training plays a key part in supporting the early learning sector to reach its goals by ensuring the effectiveness of educators.
The new Children's Education and Care package being released later this year will address the outcomes of the Australian Children's Education and Care Quality Authority's (ACECQA) review and ensure that training and education meets current skill needs in the sector.
At the end of 2019 ACECQA also received ongoing funding to ensure the continued provision of high quality early learning services for Australian families which will provide continued support for the sector during the reform.
The way that the package is translated to the needs of the learner and the sector by education and training providers will also play a crucial part in creating a skilled and effective workforce.
What are the career prospects for educators?
For all Victorian children to have access to three-year-old kinder as well as four-year old kinder, the early education and care workforce will need to increase significantly, as well as upskill, to meet the increasing demand for quality early childhood education. And with increasing numbers of families needing to rely on the support of kinder and early childhood learning centres, job opportunities for qualified educators will continue to rise for the foreseeable future.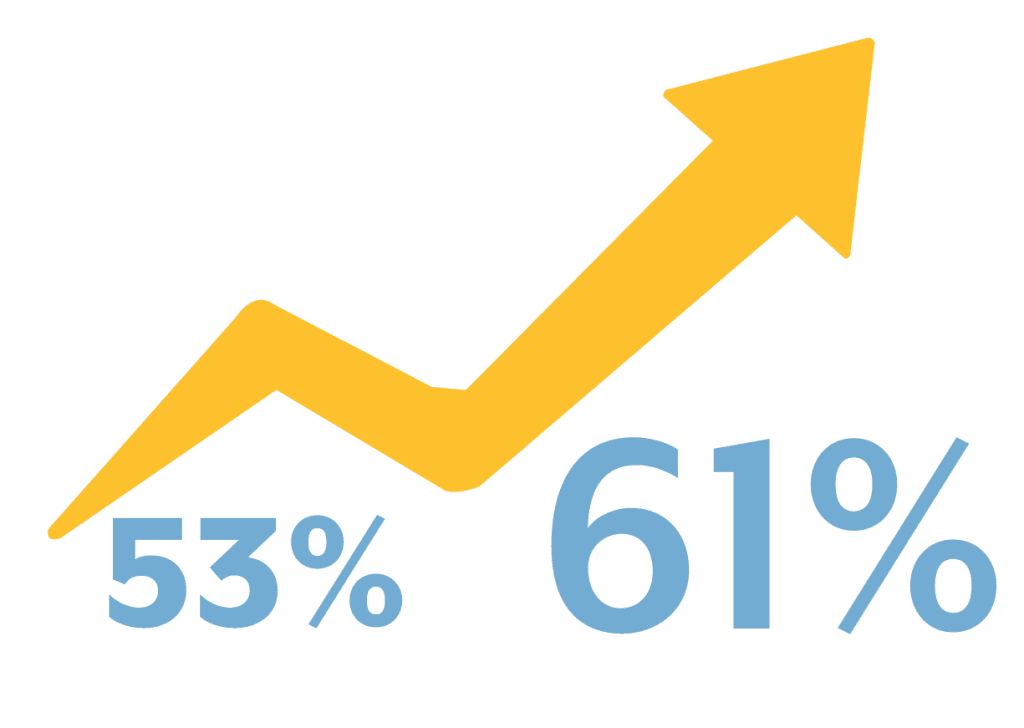 Families with young children where both parents work is increased from 53% in 1996 to 61% in 2016.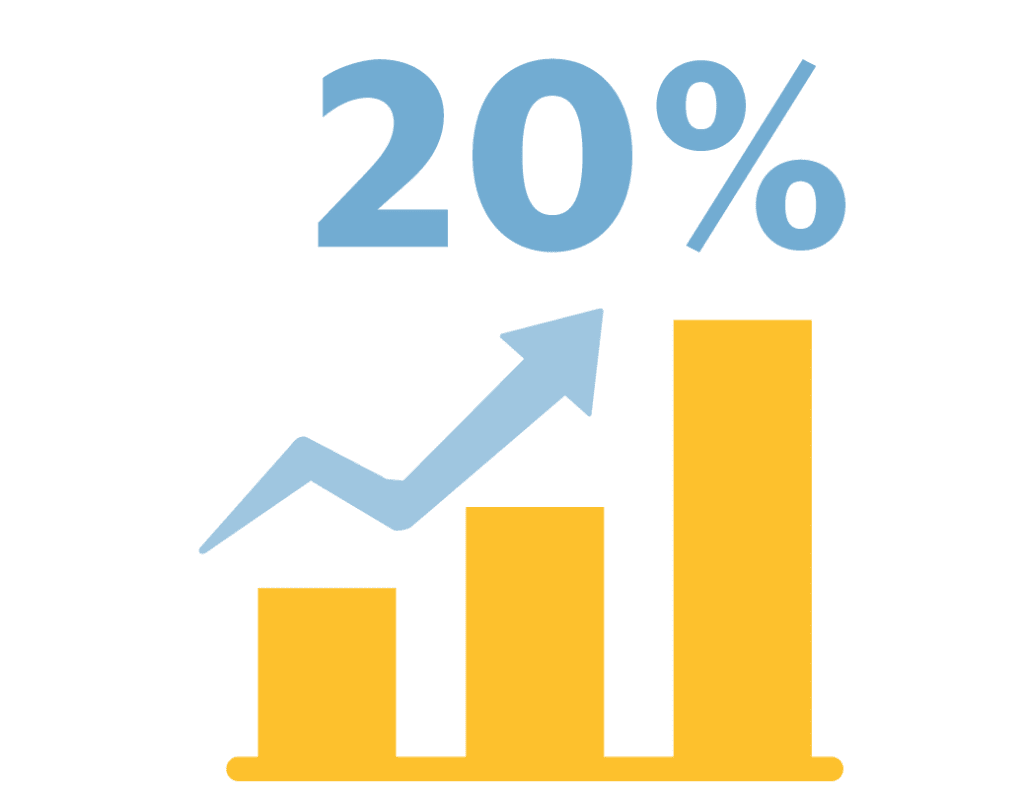 The number of workers in the ECEC sector is projected to grow by around 20% between 2017 and 2022.
Source: Skills IQ Draft 2018 Industry Skills Forecast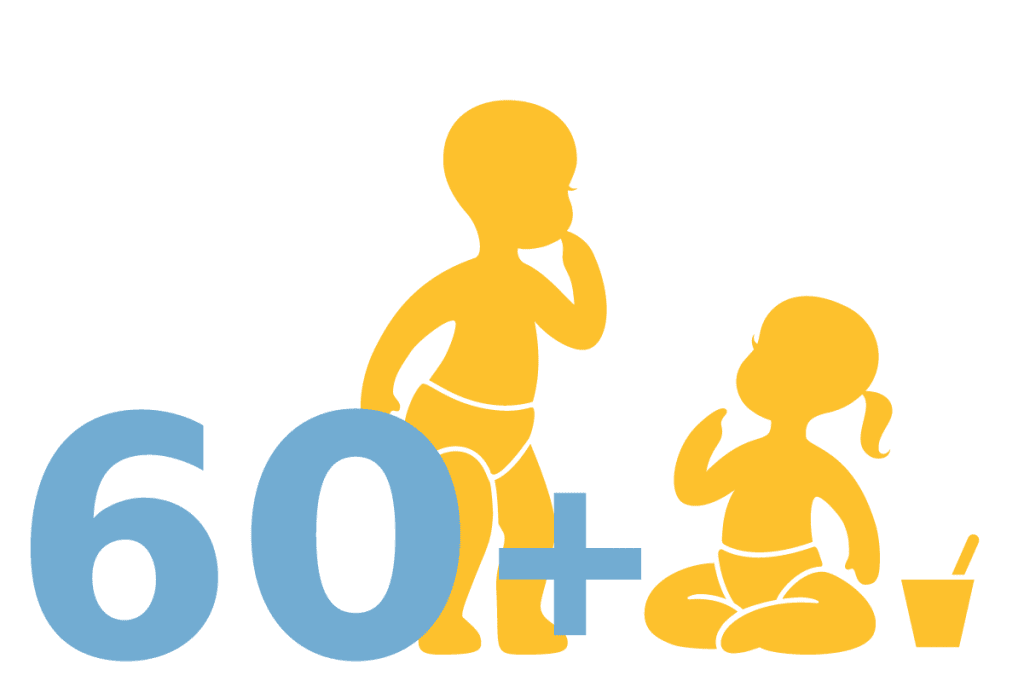 From 1 January 2020, services that have 60+ children in care need to have a second ECE teacher in attendance.
Source: ACECQA National Regulations
The road to becoming an early childhood educator
Creating future-ready professionals
Gaining qualifications such as the Certificate III in Early Childhood Education and Care and Diploma of Early Childhood Education and Care are an important step in ensuring the success of three-year-old kinder. This training can also help early childhood educators already in the workforce who are looking to upskill or prepare for leadership roles.
Professional Development is also a key factor in ensuring existing skill sets are refreshed and new skills are learned. This can be in areas of leadership, first aid or better understanding the NQS frameworks for example.
ACECQAs New Educator Survival Guide offers important research-based guidance to new educators on navigating the workplace and the intricacies of those who are coming in new to the profession.
Three-year-old kinder: Where to from here?
Early childhood education and care is a vitally important profession which shapes the minds and lives of the generations to come. By providing the highest possible quality education and care in the early years of a person's life, we are creating a positive ripple effect to individuals, their families and communities.
While the news of the government funding for three-year-old kinder is excellent, reform success depends on collaboration between government, services, training providers, educators and families.
The quality of early childhood education plays a vital part in supporting the sector to reach its goals by ensuring the effectiveness of educators and will result in a skilled and stable workforce.
In working together, we can ensure educators and services are supported by practical, highly-effective early childhood education and care training, so that every child has the opportunity for the best start in life.
As education and training providers we aim to collaborate on a deeper level with our sector partners through panel forums and roundtable discussions. Our success will also depend on how we reflect on our current programs and practices and seek feedback and validation from the sector on their development.
Questions we ask ourselves:
How can we ensure we continue to offer the most industry relevant, high quality education for early childhood education and care?
How can we best support our learners so they make the most of the education we provide them with?
Our ultimate aim is to work with early learning services to offer a unique, human-centered education and training approach that delivers future-ready professionals, armed with the knowledge, skills and capabilities needed to create a compassionate society.
Contact us today
To find out more about the training Selmar offers and the pathways available contact us on 1300 223 040 today.
For more information regarding three-year-old kinder, please contact our subject matter expert Tracey Staniforth.