The National Centre for Vocational Education Research (NCVER) released the results of their annual National Student Outcomes Survey in December last year – and the data highlights strong satisfaction from employers and VET graduates.
NCVER, which is the main supplier of research, statistics and data on Australia's VET sector, surveyed 206,944 students – including 143,852 graduates and 63,092 subject completers. They were asked about whether they enjoyed their training and found it relevant, along with questions about the employment outcomes from their course or subject.
In a win for the VET sector, data shows that satisfaction remains high with 86.8% of graduates and 90.4% of subject completers satisfied with the overall quality of their training.
At Selmar, our mission is to teach, motivate and inspire students to reach their full potential. This applies to those already in the workplace whose employers offer professional development through Selmar.
Positive results for employee and learner satisfaction
NCVER also surveyed employer satisfaction. Results were positive with:
93% of clients who employ our trainees are satisfied with Selmar's training, – compared to the Victoria state average of 77.6%.
83.6% of our clients recommend Selmar – compared to the Victorian state average of 73.3%.
Accredited courses are designed to give VET students (of all ages and backgrounds) theoretical and practical experience they need for the workplace.
To help students along on their journey, we give them access to industry-leading trainers who are true professionals in their field.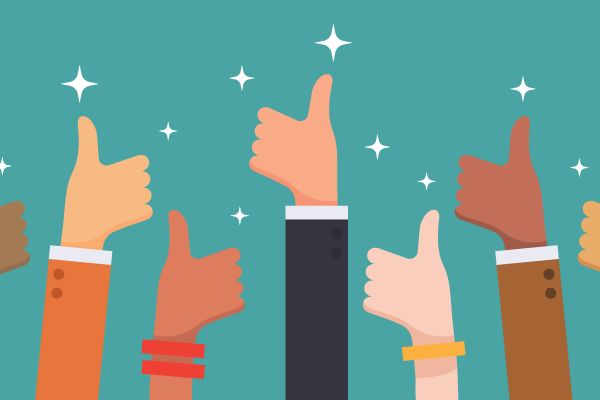 VET graduates improve their employment
It's pleasing to know that as an RTO, we're contributing to the overall satisfaction of students completing VET courses and are continuing to produce child care and aged care graduates who are equipped with relevant, career-ready skills
For example, VET graduates are increasingly scoring jobs as well as upskilling to improve their employment. Key findings from the survey include:
59% of VET graduates reported an improved employment status after training, up 2.2% from 2017
48.4% of graduates who weren't employed before training were employed after, up 1.3% from 2017
18.6% increase in gaining higher-skill-level employment for those who were already employed, up 1.5% from 2017
Above average satisfaction
Looking specifically at the experience surveyed students have at Selmar, the survey results showed that:
81.3% of our learners recommend us, compared to the Victorian state average of 74.8%
Over 66.2% of our students improve their employment status after training with us, compared to the Victorian state average of 46.2%
Registered training organisations (RTOs) are the preferred suppliers of such training since they are regulated and bound by strict quality standards. This includes providing high-quality nationally-recognised training and qualifications. As per the Government's Australian Skills Quality Authority website, only RTOs can:
deliver nationally recognised courses and accredited Australian Qualifications Framework (AQF) VET qualifications,
apply for Australian, state and territory funding to deliver vocational education and training.
RTOs can offer qualifications at the following levels:
Certificates I, II, III and IV
Diploma
Advanced Diploma
Vocational Graduate Certificate
Vocational Graduate Diploma
If you're looking for a quality RTO, get in touch with Selmar to discuss you training needs.
[Data and statistics are taken from the Victorian State Government Education and Training Student Satisfaction and Employer Satisfaction and Skills Surveys 2018.]