Our grads have spoken! The 2022 survey results from the National Centre for Vocational Education Research (NCVER) are here, and they tell us we're continuing to improve student outcomes and providing the right training to enhance employment in the aged care and childcare sectors.
Selmar is committed to putting people at the heart of aged care and early childhood education and improving student outcomes. This doesn't just mean supporting out learners, but building strong relationships with the sectors we work with so that they, in turn, can better service their clients and communities.

Why quality training matters
Vocational education and training plays a key role in shaping the workforce now and into the future. Aged care and childcare are two sectors facing the sustained pressure of labour and skills shortages, and it's the job of Registered Training Organisations (RTOs) like Selmar to ensure we can equip the right individuals with the right skills for these essential jobs.
Ensuring that both of these sectors continue to grow and provide better, more compassionate and appropriate care is a priority. That's why quality training matters.
The results are in, and Selmar comes out on top
We're proud of our performance in nationally recognised surveys such as the latest from the NCVER, and this year's results are no different.
Once again, the feedback we've received is overwhelmingly positive. An exceptional 93.1% of learners were satisfied with the training they received at Selmar overall. Encouragingly too, a high 89.2% of respondents would recommend Selmar as the best training provider for anyone looking to begin their employment journey in aged care or early childhood.
Why survey results are important
Results like these enable us to track our progress, providing crucial feedback about the training we provide. It is our belief that learning should be human-centred, which is why we're particularly interested in what our learners have to say.
We use these results to assess whether our courses are relevant, whether learners are satisfied and whether we're doing everything we can to support the sectors. It's great to see Selmar has achieved positive results, with 88.7% of our graduates finding rewarding jobs in aged care and childcare after training with us.
Looking at these results, we can confidently say that our courses get people into the workforce.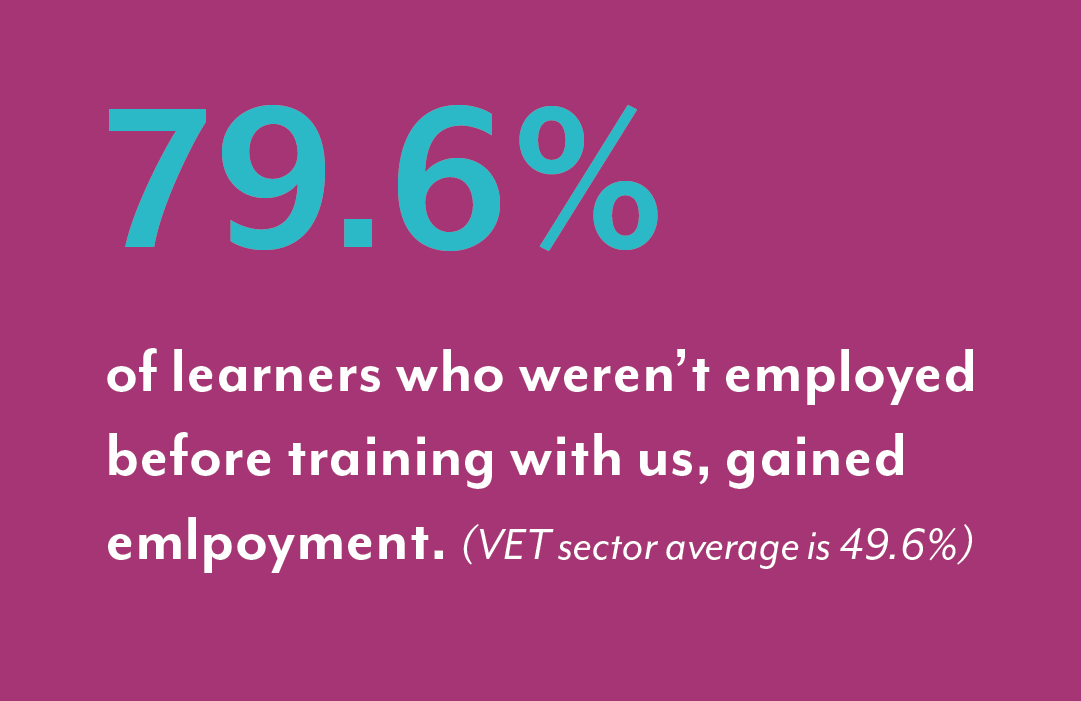 NCVER VET Student Outcomes Survey 2022
Shaping a strong workforce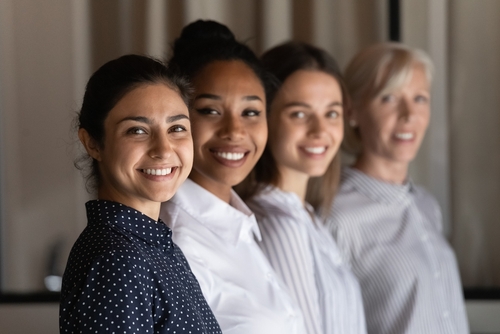 A sector is only as good as its workers, and this is even more true for industries where high levels of both practical knowledge and adaptive skills like empathy, teamwork and confidence are essential. Aged care and early childhood education and care are two such sectors. That's why the training provided for these workforces needs to be robust, up-to-date and carried out by the most experienced educators.
We train our learners with both employability and personal fulfilment in mind, and it shows. The latest survey results tell us that we're providing training that is relevant to the industries we support. A generous 89.6% of learners confirmed their training was applicable to their jobs in aged care and childcare.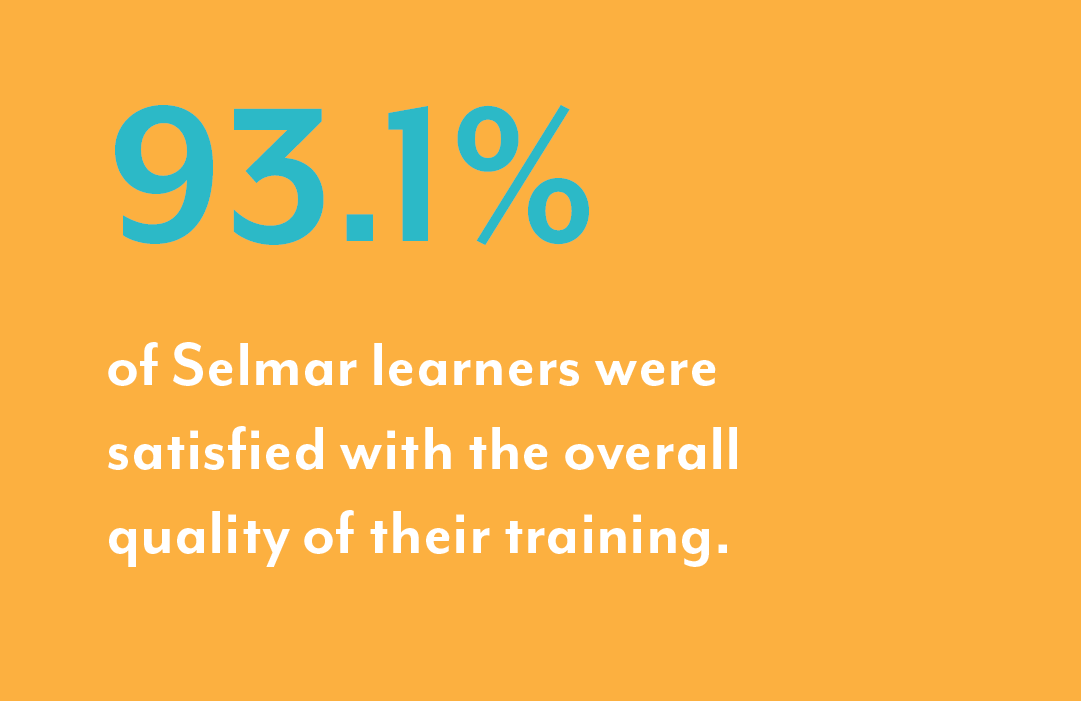 NCVER VET Student Outcomes Survey 2022
How we support our learners to find a rewarding career
What's even better is that out of all these respondents, substantial numbers found work at either a higher skill level or gained a more satisfying job after completing their training. This is particularly encouraging, telling us that our courses are not only industry-focused and relevant, but that the quality of our training exceeds expectations.
Part of the reason for this is because we provide each individual learner with a full suite of supports, from the day they enrol to the day they graduate – and beyond. From the care and support of our passionate educators and trainers, to accessing literacy and numeracy support, to finding encouragement in our Learner Success Team, we make it a priority to give learners everything they need to maximise their potential in their chosen course and career.
Working together with sector experts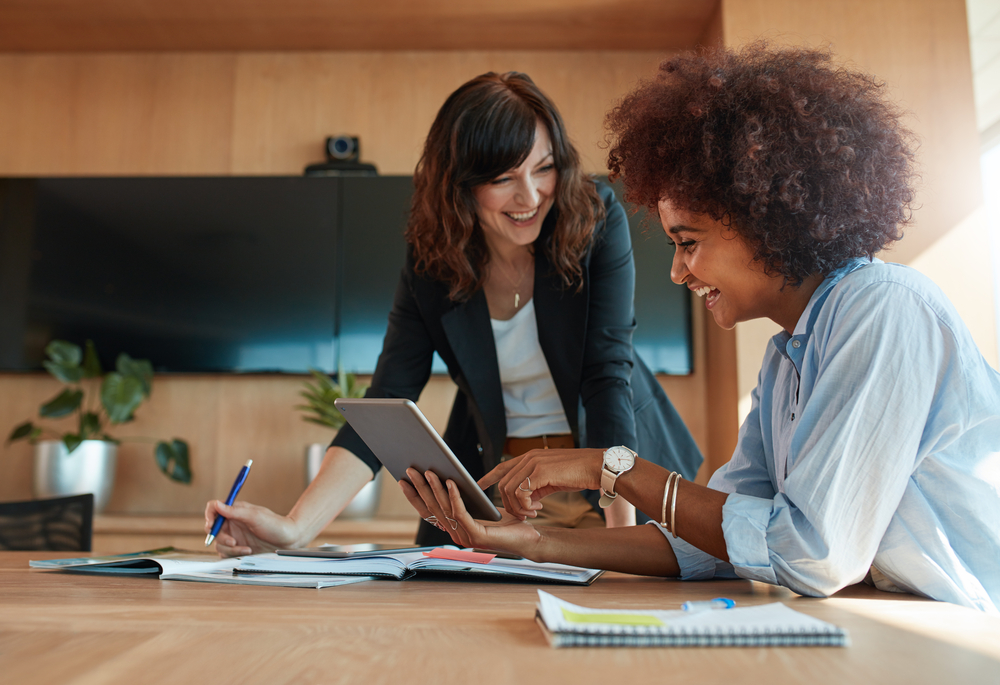 We tailor our courses to create strong workforces, but that's not all we do. Working with the aged care and early childhood sectors means developing mutually beneficial, positive and sustained relationships with industry partners like centres and organisations. Through the strength of these relationships, we can place learners and trainees with the employers who need them.
It also means designing our courses in consultation with sector experts to ensure that our course material and training stays up to date. Aged care and childcare are dynamic, changing industries: shaping a capable and adaptive workforce means keeping abreast of new ideas, current research and best practice.
Our focus on improvement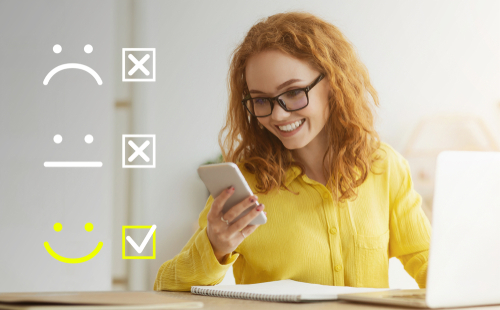 While these results are encouraging, there's always room for improvement. We'll be taking what we've learned from the NCVER survey and using it to improve our course design, structure and delivery. We'll also be putting more energy into our relationships with employers, organisations and experts in aged care and early childhood education and care to ensure that Selmar remains one of Australia's top RTOs when it comes to quality training.