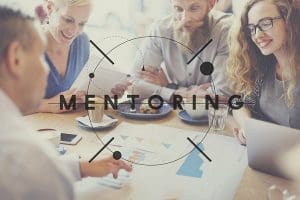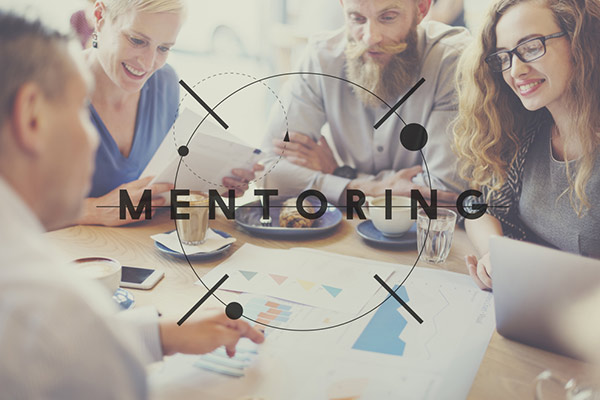 Mentoring can provide the guidance, support and encouragement needed to succeed and overcome challenges. A mentor can be a friend, a boss or an industry professional unknown to you. A mentor is someone that listens to your plans, problems and ambitions and offers their advice and expertise.
There are several types of mentoring programs and approaches to mentoring that you might like to consider for your workplace.
Workplace mentoring
Depending on the size of your business, a workplace mentoring scheme may be an option.
By pairing up more experienced team members with fresh graduates or younger staff, you can enable a nurturing and supportive environment.
You could begin by establishing a weekly or monthly mentoring session where pairs meet up to discuss any current challenges and potential solutions. Meeting outside of the office, such as for lunch, a coffee or a walk in the fresh air, can provide a different perspective and allow for new approaches. A combined event, maybe a morning tea, can be hosted periodically to share mentoring experiences and ideas for the future.
Business to business
Primarily paid services, business-to-business mentoring can help you prepare business plans, develop marketing strategies and identify new opportunities for your business. Some examples include the Small Business Mentoring Service and Business Victoria's Small Business Mentoring Program, which provides free 45 minute mentoring sessions to anyone looking to start or develop a small business.
Youth mentoring
Establishing a youth mentoring program in your workplace can improve leadership, teamwork and communication skills while engaging with the community. As mentors develop relationships with young people, they can gain a different perspective and understanding of how to manage younger staff and customers. Likewise, a younger mentoree can learn from a more experienced colleague.
Being part of something worthwhile can help enhance staff morale, leading to improved team performance. It's also a great way to establish a local reputation, which can lead to more customers and community support.
The Victorian Government provides a variety of tools to help businesses create their own youth mentoring programs. It also provides funding support to many youth mentoring providers through the Engage! program. Aimed at people aged 12 to 25 years, the program aims to get young people involved in all aspects of community life, including volunteering, mentoring and projects that will connect young people to further education, training or careers.
Whether you are looking to build up your current team, engage with leading industry minds or connect with disengaged youths, mentoring can be a worthwhile and rewarding endeavour. Explore a variety of approaches to mentoring to ascertain which best meets your needs.
If you'd like to find out more, mentoring is an element in many of Selmar's leadership, management and business qualifications, including the Cert IV in Leadership and Management BSB42015.