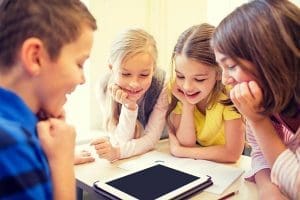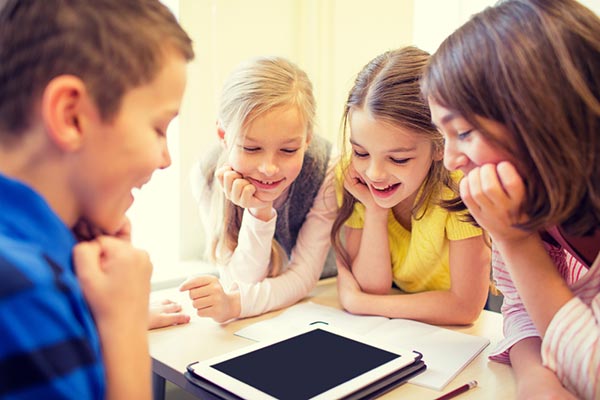 Technology is prolific in this day and age, as we are surrounded by iPhones and iPads, television and computers (just to name a few).
Statistics from the ABS show that households with children aged under 15 years have an average of 7 devices they use to access the internet, and that over 79% of children 5 to 8 years access the internet. What's encouraging is that the top reason for accessing the internet was 'educational purposes'.
Many Apps are tailored to desirable learning outcomes, from learning the alphabet and how to count, to sight words and memory games. Some Apps are even designed to cleverly detect health issues – Penny the Pirate was designed by optometry specialists OPSM to test children's vision. Available as an iPad and Android App, as well as a book for the less tech savvy, Penny the Pirate features three eye screenings, for distance vision, colour vision and depth perception. The tests are seamlessly integrated into the story to assist in picking up on potential vision problems a child might have.
While there are great Apps, some are significantly less worthwhile. In masses of Apps, it can be difficult to tell the pointless ones from those that are productive. To help you, we've put together this list of Apps for iOS and Android that can facilitate learning and are an educational resource.
Draw and Tell
Encourage imagination, story telling and open-ended play with this award-winning App designed for children aged 3-9.
Toddler Counting 123
Perfect for early years learning, this App is as simple as can be with no fuss. Children can enjoy customisable play, with 10 object categories and the option to count from smallest to largest and more.
Play School Art Maker
Particularly fun for fans of the Play School characters, children can use this App to create stories by moving familiar characters and objects around and recording.
Australian Kindergarten Sight Words
Children can work on their developing vocabulary and practise English skills using the Australian sight words as their basis. Easy and portable with this simple App.
123 Sheep!
Three different games enable children to practise counting, plus the App explores odd and even numbers, identifying patterns and counting in twos.
Faces iMake
Combining healthy eating with art, Faces iMake gets children to create faces using foods and objects. Children are also asked to find the words for the objects, offering lots of opportunity for learning.
Tell Time – Little Matchups
Learn the difference between am and pm, and find out how to tell the time on both analogue and digital clocks through various activities within this App.
If you work in Early Childhood Education and have some great educational Apps that we have missed, share with us via Facebook! For anyone who is ready to pursue a rewarding career in Early Childhood Education, our Certificate III in Early Childhood Education and Care is the entry level qualification you need to work in the industry. Get in touch with us and kick start your career.