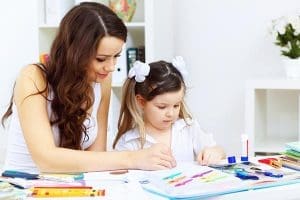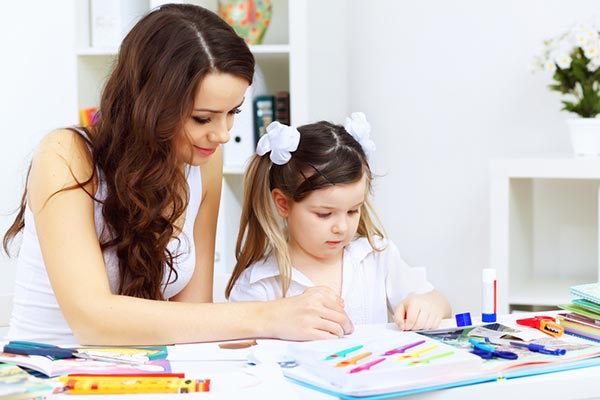 When it comes to amazing, rewarding careers, we think working in childcare is the best. You often hear what a rewarding job it is working with children, but have you ever wondered WHY it's so rewarding? We've narrowed it down to three reasons that explain why working in childcare really is so rewarding.
1. You are making a difference to children's lives
Make a difference in the lives of young children every time you head to work!
You get to see children's development and learning firsthand as children grow and flourish under your care.
In many families parents rely on childcare so they can work, so they entrust you with their children – and what a privilege it is to play a role in children's lives during those vital first five years.
2. You can have work/life balance
Sure you can find childcare jobs that are 9am – 5pm, but there are also many with flexible hours.
Whatever your lifestyle there's a childcare job with working hours to suit, so your personal life reaps the rewards when you work in early childhood too.
3. You're shaping the future
Today's children are tomorrow's future. The first five years are when most of our brains wiring occurs. A big part of brain development comes down to early experiences and the quality of care and relationships available to children during that time. This means your role in childcare can have an impact on a child's entire life.
Because it was so hard to narrow it down to just the top three, here's an extra reason why working in childcare really is so rewarding…
4. The cute things children say!
Let's not forget that kids say the darndest things! Here are a few cute moments as shared by some of our trainers:
"My baby brother is always stinky!" Ebonie
"During a Kindergarten graduation we had a parent/child dance as part of the festivities. One of my boys told his mum he didn't want to dance with her because he wanted to dance with his girlfriend, 'Miss Kat'. So cute!" Katherine
"If the spider is also scared of me, then why is she crawling on me?!" Cecilie
"One little boy once told me that he loves me and wants to marry me!" Marie
"I love you Nanna and I love Pappy too, but I'm glad you're here so I don't have to listen to Pappy anymore!" Tracey
"A child once said that when they grow up they will live with me and help pay the rent." Amanda
"I love you to the moon and back!" Manmeet
Your amazing career in childcare starts at Selmar Early Childhood Education Institute.